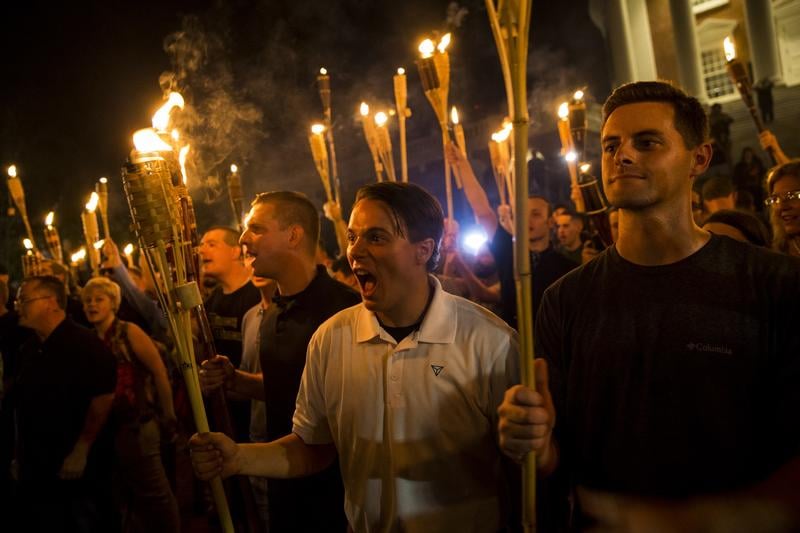 At Facing History, we stand with educators who are working to disrupt rising white nationalism.
Since the Unite the Right Rally of 2017 in Charlottesville, white nationalist groups have become increasingly visible on the national stage, deepening threats of racial and antisemitic violence across the country. Indeed, these threats are so severe that the Department of Homeland Security prepared draft reports (recently released to the press) indicating that "white supremacist extremists" currently pose the greatest terror threat to the nation.
Racism, antisemitism, and white nationalism should never be considered partisan issues; in fact, both Democrats and Republicans have acknowledged the long-standing legacies of racism that fuel white supremacy. Though there was conflict between our ideals and our actions at our nation's founding, nearly all American political leaders now denounce these ideologies and associated movements.
Given the threat that white nationalism poses to so many communities, it is imperative that we understand how tacit approval—whether real or perceived—may propel such groups to take violent action. This is why we should all be concerned when leaders refuse to stand against injustice—now or in the past—such as when President Donald Trump said, "Proud Boys, stand back and stand by" during the first presidential debate of 2020. The President's direction to the Proud Boys (a hate group known to promulgate white nationalist sentiments and perpetrate racist violence) was ambiguous, rather than an unequivocal disavowal of hate. While he has since denounced white supremacy on FoxNews, we have seen evidence of the Proud Boys and white nationalist sympathizers being emboldened by the statements he made during the debate.
In addition to the profound threats that white supremacy and white nationalist organizations present on a global scale, the long history of systemic racism—and its continuing pervasiveness across our institutions—empowers some people to voice such sentiments and act on them violently without consequences to themselves. Research shows that white nationalists are increasingly targeting young people for recruitment online, and that white nationalism has been linked to bullying, violence, and threats in schools.
It is incumbent upon educators to disrupt this trajectory toward rising white nationalism by ensuring that class time is spent deepening relevant knowledge and cultivating the courage to stand up to bigotry and hate. We thank educators for being our partners in challenging these forces intentionally, beginning in your classrooms.
We hope all educators will devote class time to deepening historical and contemporary knowledge, in order to help their students challenge bigotry and hate. We hope these resources will help:
Pictured Above: Peter Cvjetanovic (C) along with Neo-Nazis, Alt-Right, and white supremacists encircle and chant at counter protestors at the base of a statue of Thomas Jefferson after marching through the University of Virginia campus with torches in Charlottesville, Va., USA on August 11, 2017.
(Photo by Samuel Corum/Anadolu Agency/Getty Images)