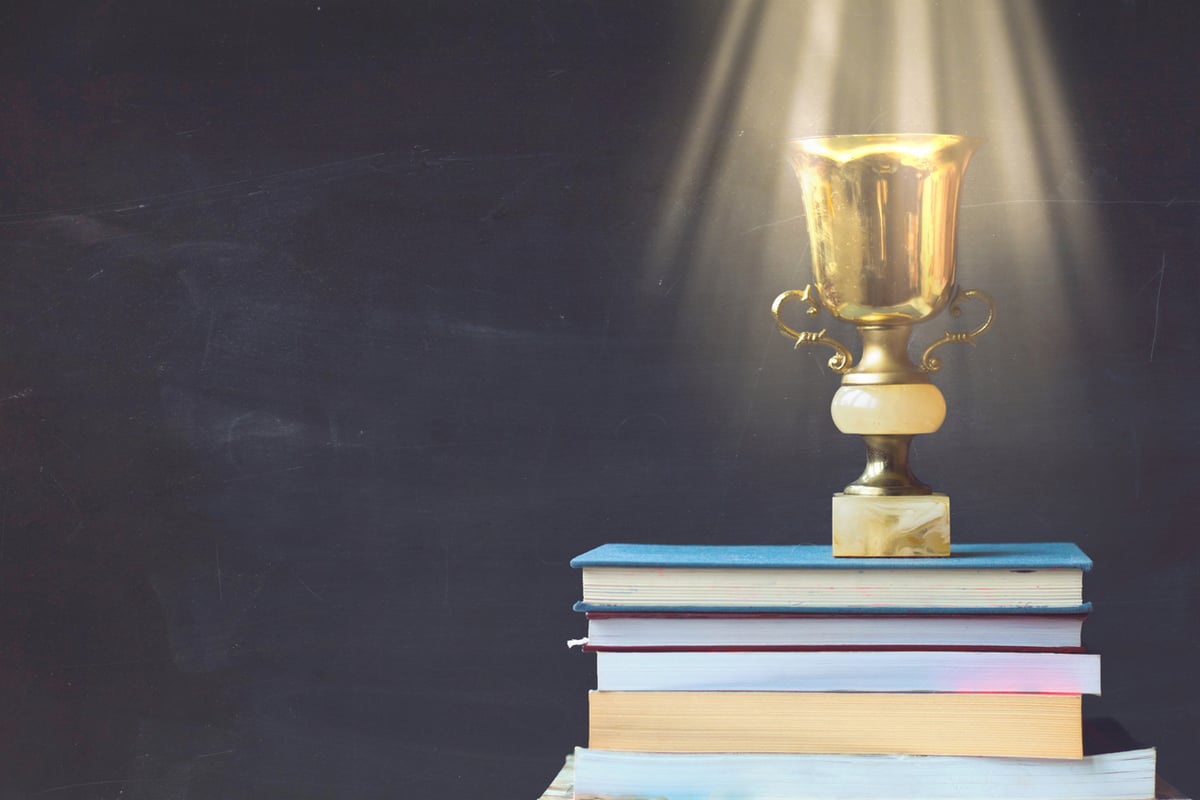 New York State's Teacher of the Year, high school history teacher Alhassan Susso, wants us to let go: "If we hold on to our history, we do it at the expense of our destiny."
Of course, he doesn't recommend ignoring history – just the opposite. Susso teaches students to understand history at the level of individual choices. That way, he says, we can move past the obstacles of our personal or cultural history and choose our destiny. By facing our history, we own our choices. When he discovered Facing History and Ourselves, it gave his approach "a stronger foundation, with the benefit of their experience and all they've learned."
"When we do historical case studies in my classes, I say, 'These people were not actors. They were ordinary people who made choices and became part of history.'" Facing History materials help him prepare students for success beyond the classroom by illuminating the decision-making processes that led up to historical events. Students are able to see how different choices from individuals and communities would have led to different outcomes.
Susso's South Bronx students – many of them immigrants like him – have choices to make on a daily basis, and he strives to help them become aware of the impact their decisions have on their future and their community. Every Wednesday, his students share with each other a choice they made in the past week that had an impact on society, asking themselves, "Have I done anything to improve the human condition?" Sometimes the answer is no, but because Susso spends the first three to four weeks of each year creating a culture of trust, students are able to share those choices as well. "They don't always do the right thing – none of us do – but they're not oblivious; they're aware and they take responsibility."
Though Susso has now achieved unquestioned success, as 2019 New York State Teacher of the Year, two-time recipient of the Social-Emotional Learning Innovation Award for Teachers by the Rockefeller Foundation, a top-50 finalist for the 2017 Varkey Foundation Global Teacher Prize, he has plenty of personal history to face. He arrived in the US at age 16 with "$20 and hope" – and a rare form of macular degeneration that was destroying his eyesight. While medical treatment was only able to preserve partial sight (20/80) in one eye, his vision of how he could improve the lives of teens with challenges, especially immigrants like himself, grew clearer and brighter.
Once he decided to become a teacher, he challenged himself to help his students succeed beyond the classroom, not just in it. He came to believe that five essential skills – mind-set, vision, setting, interpersonal communications, leadership, and financial management – would dramatically improve their chances. The "Inspiring Teens" program he created to help students develop those skills has shown impressive results: 100% of the students who take the program for credit graduate, and 97% go to college. While the numbers matter, Susso focuses on the cause behind them: "Our goal is personal transformation."
At 32, Susso wrote a memoir, The Light of Darkness, reflecting on a life lived half in Gambia and half in the US. When his students are completing the "Who am I?" exercise in Facing History's "Choices in Little Rock" case study, assigned reading includes the introduction of his memoir, with the author's name temporarily concealed. Susso then leads them through a discussion of who "that person" is, and what choices he has. "They're a little shocked when I reveal that person is me," says Susso. "It helps make it clear to them that their obstacles do not define their future, but their choices do."
Use our teaching unit, "Choices in Little Rock" with your students to analyze civic choices made during a pivotal moment in US history, and to explore how personal choices can define an individual, delineate a community, and ultimately distinguish a nation.