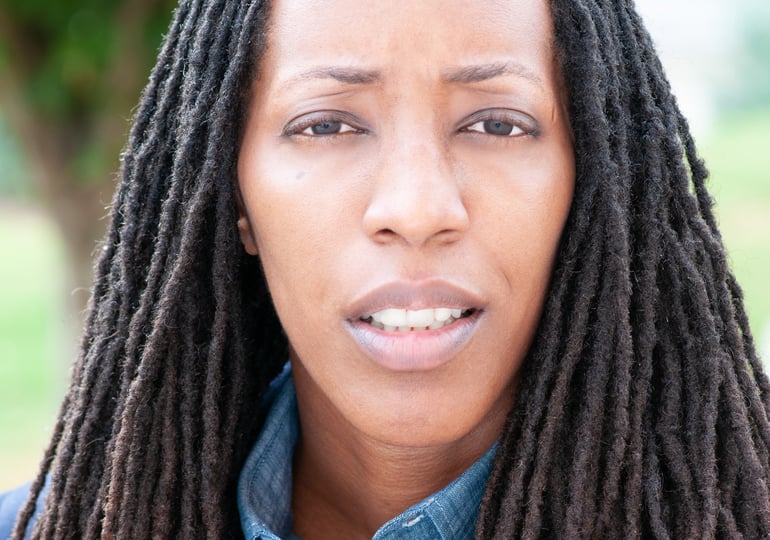 As part of Facing History's Teaching for Equity and Justice summit series, we recently hosted Dr. Bettina L. Love in a riveting presentation on her work and vision for education. W

e look forward to sharing some of our key learnings at the conclusion of the second summit, but we'd like to make sure that Dr. Love's paradigm-shifting work is on your radar in the meantime.
Dr. Love is the Athletic Association Endowed Professor at the University of Georgia where she teaches and conducts industry-leading research at the intersections of race, education, abolition, and Black joy. Love is known for introducing the concept of Abolitionist Teaching

—

an orientation to teaching in which educators are willing to put themselves on the line to help restore humanity to kids in schools. She also co-founded the Abolitionist Teaching Network (ATN) which supports educators in "

fight[ing] injustice within their schools and communities" through a combination of "intellectual work and direct action" by a host of allies ranging from educators and parents to social workers and community organizers.
She infuses the framework of Abolitionist Teaching throughout her work, including her invitation to educators to serve as more than allies but, rather, "co-conspirators" in the work of abolition. In Dr. Love's talk, she addressed the importance of engaging in freedom dreaming and centering Black joy in the classroom as essential complements to teaching about structural racism, for example. Her remarks during the most recent summit also addressed the complexity of standardized testing in the midst of the pandemic and called for its eradication. In addition to the array of critiques of standardized testing that are widely discussed, Dr. Love described standardized tests as one of many practices that contribute to "spirit murdering" of Black and brown youth.
Dr. Love's work, including her innovative

Hip Hop Civics curriculum

, offers compelling tools, frameworks, and food for thought for all educators exploring their edge in the work of teaching for equity and justice. Educators can learn about her work and classroom tools at

BettinaLove.com

and by reading her books:





(1)

We Want to Do More Than Survive: Abolitionist Teaching and the Pursuit of Educational Freedom