Dear Facing Today readers,
We are excited to announce the launch of the new facinghistory.org! We hope you will visit us and enjoy our new look and feel, mobile-friendly design, intuitive navigation, and enhanced search capabilities.
The new site gives us more opportunities to put our most exciting news and events front and center, and makes it easier for you to access our content in ways that you have never been able to before.
This spring, look out for regular posts on this blog highlighting new website features we think you'll love, including reading collections, video streaming, and resources that align with the Common Core State Standards.
And there is more to come. Over the course of this year, we will continue to incorporate new social features that make it possible for educators and community members to interact more fully with our site, and with each other.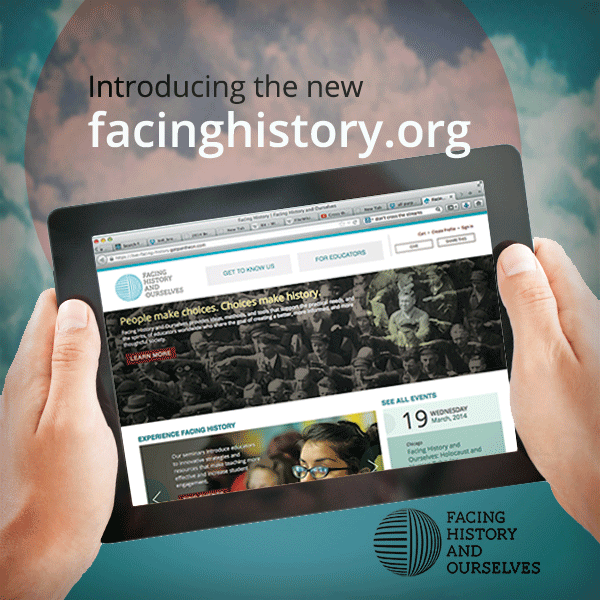 Have a question or comment about the new site? Feel free to post it right here. You can also email me directly at julia_rappaport@facing.org. And if you haven't already, register today to be among the first to see all of the new changes we have in store.
On behalf of all of us at Facing History and Ourselves, we thank you for visiting.