April is National Poetry Month in the United States. By writing, reading, and analyzing poetry, students can study important lessons from history and explore topics of religion, culture, community, and identity. Get ready with five resources that use poetry to build reading and writing skills and encourage student voice.
WRITE IT: Found poems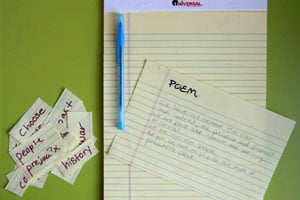 Found poems are created through the careful selection and organization of words and phrases from existing text. Writing found poems provides a structured way for students to review material and synthesize their learning. Ideas for post-activity include publishing the poems in a classroom collection or organizing a poetry reading.
READ IT: Holocaust literature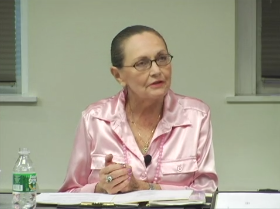 WATCH IT: Spoken word
Students in Facing History classrooms are encouraged to explore their voices and respond to texts, lessons from history, and themes of identity and perception with spoken word poems, such as this one from a Cleveland public high school student.
DO IT: Questions about poetry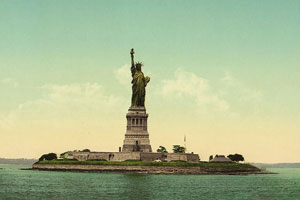 Emma Lazarus's famous poem "The New Colossus," inscribed on the base of the Statue of Liberty, raises questions that can be explored in a classroom study of immigration. Have students read the poem aloud or quietly to themselves, then introduce questions such as, Why do you think designers chose to inscribe this poem on the base of the statue? What ideals does it express? What can we learn from the moments in history when our nation has struggled to live up to its ideals? What evidence can you draw on that supports your opinion?
REFLECT ON IT: Poetry and personal experience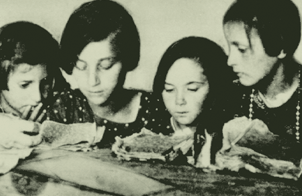 Nobel Prize-winning poet Wislawa Szymborska raises important questions about hatred, difference, and tolerance in her poem "Hatred." You can find the poem in chapter two of Facing History's resource The Jews of Poland. Have students read the poem, then reflect on their personal experiences in a journal. Suggested prompts include: What words does Wislawa Szymborska use to describe hatred? How is hatred like other emotions? How is it different? How does hatred get its power?
How do you use poetry in your classroom? Comment below!