Poetry is one of my favorite mediums for teaching social studies. In January, I had the privilege of traveling to Poland as part of the USC Shoah Foundation's Past is Present teacher delegation, and one of my greatest treasures from the trip was a book of poems I found at the Auschwitz-Birkenau State Museum bookstore. Reading the incredible words on the pages of The Auschwitz Poems had me crying on the flight back to Boston. In between tears, I began generating ideas for using the poems in my 7th grade world geography class next year.

Finding the right resource to engage students, spark thinking, and impart enough fact to promote content knowledge is the constant plight of the social studies teacher. There are many resources available, and so the challenge is always choosing which one—and which kind.
A poem is often the perfect choice.
Vehicle for Teaching Perspective
Learning to evaluate perspective is an essential component of social studies education. Poems inherently offer the perspective of someone, so when students engage with poetry they must contemplate the perspective of the poet in order to understand the poem's meaning. One of my favorite activities is to have students continue a poem from the poet's perspective.
While walking through Block 5 at Auschwitz during our Poland trip, a colleague read Moshe Szulsztein's poem "We Are the Shoes" aloud. The poem is short, but incredibly moving. Next year, I will ask my students to discuss it and then write a poem about what else the shoes might say. I am hopeful that by considering what the shoes have seen, my students will practice critical thinking while also developing empathy.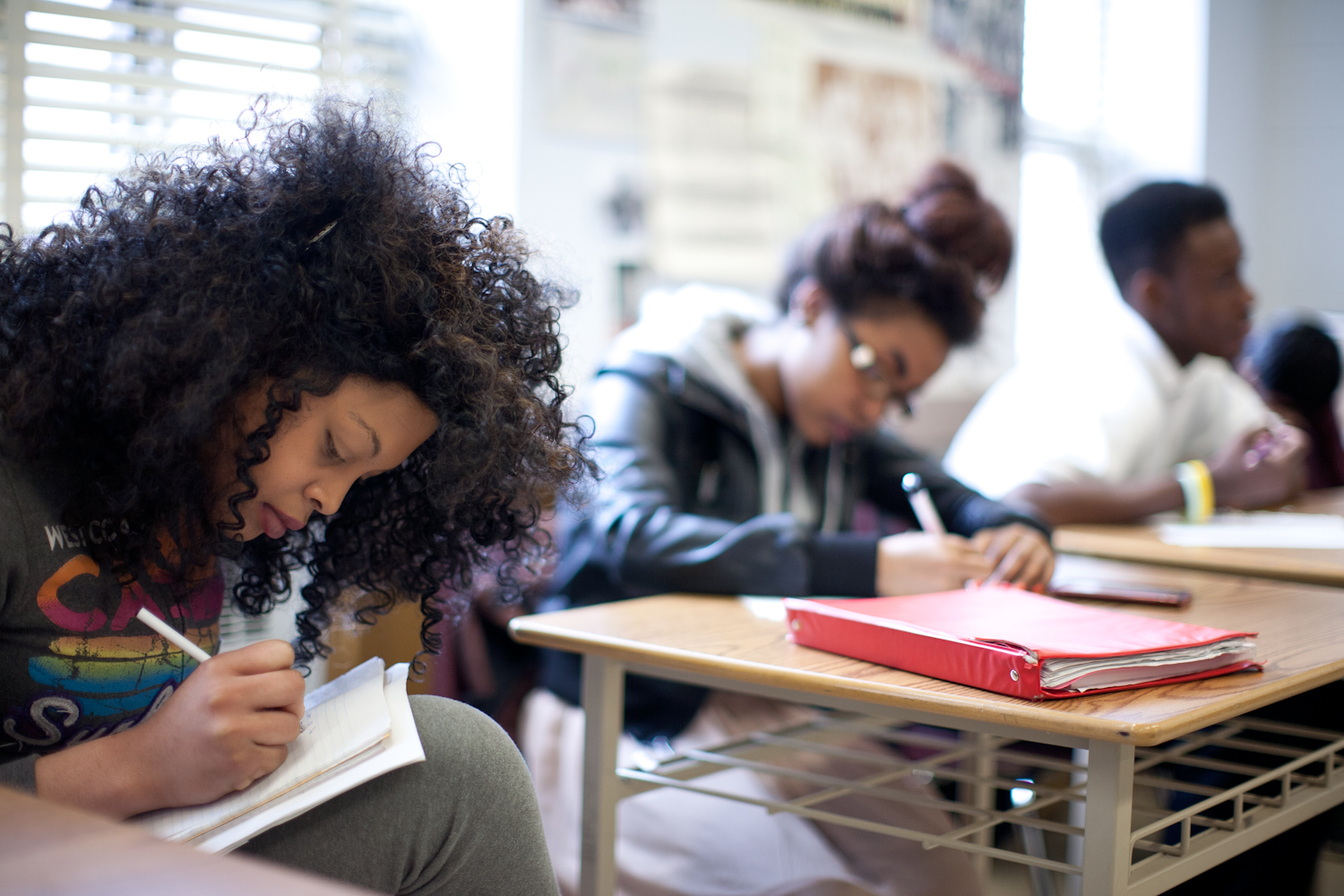 Hear the Voice of All Learners
Poetry slams are often reserved for literature and language arts classrooms, but they are fantastic in the social studies classroom as well. Oftentimes our less confident students have a great voice and a desire to be equally passionate as their more confident and loquacious peers but are wary to share their ideas. I am always amazed at the creativity and passion students bring when reading poetry, especially those students that are not typically avid discussion participants.
Reciting a poem can also give students new context for what they are learning. During our study of World War I and the horrors of trench warfare, I ask students to select and recite poems from that era that relate to trench warfare. After each student reads their poem to the class, we pretend that our recitations have become world famous and are about to be recorded for global distribution. Students must design a DVD cover for their recording that includes a short synopsis of their poem and explain what it says about life in the trenches. I am always amazed by the creativity of my students and the connections they are able to make through the poetry. Sometimes connections come from the writing; other times they emerge from the artwork.
Often Short and Sweet, or Easy to Break Apart
When the material students have to grapple with is shorter in length, it allows more time for discussion and making connections. Poems that are short or easily divided by stanza are perfect for practicing close reading skills. If a topic has multiple poems (and many do!), jigsaw and ask students to work in small groups before presenting their poems to the class.
My class is currently wrapping up our study of apartheid and Nelson Mandela. We will also be reading "Invictus" by William Ernest Henly, a poem that influenced Mandela. I will have students break into small groups to analyze different stanzas of the poem and make connections between all they learned during our study of Mandela and Henly's simple, but deep and moving text.
Lyrics are Poetry
I admit with no shame that I sing all the time, and that I have a terrible voice. To spare my students, I often lip sync. Regardless of my delivery, it is without question that song lyrics are poetry. The words of songs have an impact on students and can be used in many ways.
A few weeks ago I showed a cool music video for Michael Jackson's "Man in the Mirror." The combination of pictures and videos paired with Jackson's lyrics amplified the song's message of tolerance and acceptance, and sparked a fantastic discussion about the American civil rights movement, the anti-Apartheid movement, and events that took place in Ferguson, Missouri last year. One student suggested that this be a project for our next unit, so for our global issues unit, students can opt to set images and videos on a given topic to a song that amplifies its message.
With National Poetry Month being observed this month in the United States, I hope you will find some of these ideas useful. What poems do you use in a social studies classroom? Comment below!