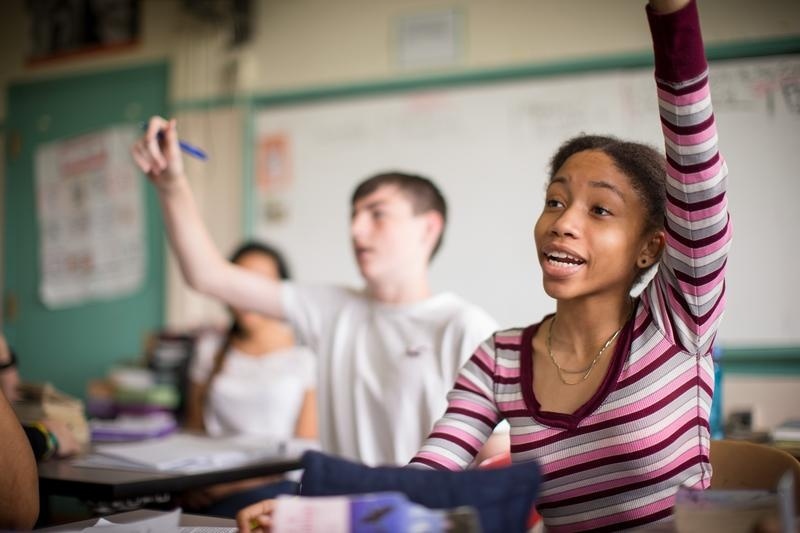 The past year has warranted a lot of reflection for all of us. It's left us all asking ourselves, "Where do we go from here?" and "How do we get there?" While we're still grappling with these questions, there's one answer I know is clear: The most important element to helping our young people uphold the values of democracy is a strong civic education.
I couldn't have said it any better than John B. King Jr., former US Secretary of Education in the Obama Administration and President and CEO of The Education Trust. In his op-ed that appeared in The Baltimore Sun, his words reinforced just how crucial it is that we instill the skills and knowledge our students need to help us heal the fractures that run deep in our society today—because one day they will be the adults in the room facing these issues.
Although the air can feel thick with tension and we are as polarized as ever, I stand with King behind this statement:
I strongly believe that none of the public policy problems we face in our nation — from the federal government's rollbacks of civil rights enforcement to the need to increase access to quality preschool — can be solved without an informed and engaged citizenry.
King asks that in this new year, we consider how we can recommit to our vital roles as citizens. This is something I plan to do every day. Consider how you can recommit, too—whether in the classroom as a teacher or at home with the young people in your lives.
Read John B. King, Jr.'s full op-ed here.
In order for our students to become active participants in our democratic society, we know that they need to understand the characteristcs that define democracy itself. Use our lesson, "Keeping Watch on Democracy," to do just this.