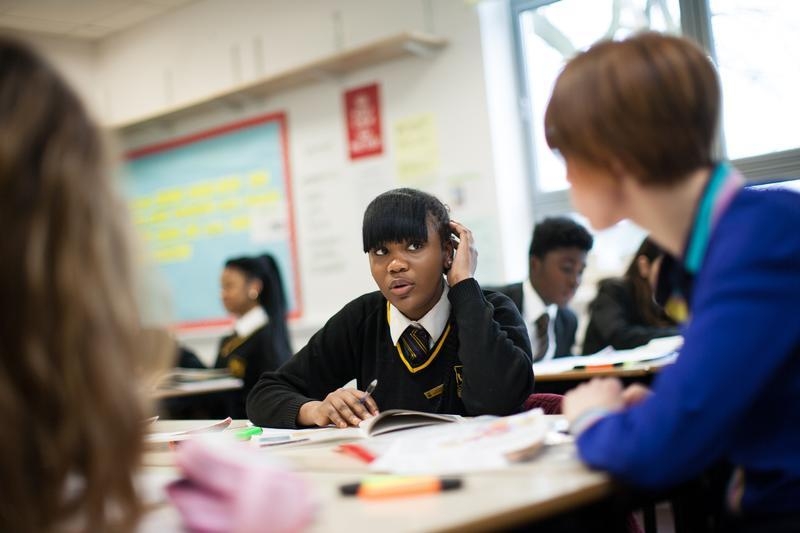 "Daddy - I don't want to leave Europe, I love this house and I want to stay living here," my six year old son, David, piped up whilst his Dad was watching the coverage of the vote on the Withdrawal Agreement. We reassured him that leaving the EU didn't actually mean physically going anywhere. However, had some of my children's classmates expressed this anxiety, those words would have had a whole different weight to them. Some of their parents, as citizens of other countries within the EU, are struggling with what a 'no deal' Brexit would mean for their families.
Brexit is dividing people at every level: families, communities, and even nations within the United Kingdom. We all know the rhetoric that keeps reinforcing those divides: those of us who voted leave are labelled insular, stupid and racist whilst those of us who voted remain are remoaners, liberal lefties and crybabies. None of these blanket characterisations accurately describe the majority of people in each group, and it is harder to find common ground as long as they are bandied about. As political leaders struggle to find a solution, many are questioning the nature and functioning of our democracy.
Though others have written extensively about this democratic crisis, what has been less explored is the effect this crisis is having on young people. When I think of my son's confusion about the meaning of Brexit, perhaps my greatest worry (even more than the actual outcome of Brexit) is what kind of society he will grow up in, what value democracy and citizenship will hold in that society, and whether or not he will still say 'I love living here' in 20 years' time. For me, the answer to this lies in how we, as parents and educators, are working with young people to navigate the process.
My process of reflection has led me to the conclusion that the following questions need to be more central to the public conversation about Brexit:
How can we help young people deal with the difficult questions that Brexit raises?

What are we teaching young people about democracy – in our classrooms, through the press, in how the House of Commons is operating, and in our day-to-day relationships?

How are our teachers approaching the task of helping young people process these events, think critically about conflicting information, and reflect upon their roles in the process?
At Facing History, we want to understand the support teachers need to deliver this vital citizenship education to the next generation of leaders. In talking to some Facing History teachers, we learned that they've found a range of ways to engage their students in conversation about Brexit, and that their students are often hungry for these conversations:
One teacher said, "[s]tudents are very keen to discuss Brexit and have spoken about signing the petition and going on the recent march. We discuss this almost every Politics lesson. …[They speak] about the effect on the country as a whole."
Another teacher told us: "We have Politics as an A level and students are very keen to discuss it there... At KS4, we have a core lesson on RS a week... teaching them about media bias and [I've] used lots of Facing History and Ourselves stuff there. Brexit has definitely been something they want to talk about and it often takes us away from the planned lesson... Anything that keeps the boys thinking and engaged is brilliant, really."
We also received some thought-provoking responses when we enquired about their students' thoughts and feelings about the democratic process and government:
"[Students have] serious concerns about being lied to by politicians and now a lack of trust in that process. [Students have a] desire to see the final decision put back to the people for a Yes/No vote."
"My students make occasional references in a kind of weary, cynical, joking way ... some are not very politically aware or interested ... I honestly couldn't say why the more politically aware students aren't talking about it. It can't help that the older students have so much course content to get through that we have very little time for anything else."
"Yes. I think they are increasingly sceptical about our representative democracy and the ability of the government to act decisively...the system appears broken and unable to cope with the issue of Brexit."
These reports from teachers prompt us to ask what this means for citizenship education – a task complicated by the fact that teachers, like their students, are navigating uncertainty around these issues for themselves. This, combined with the complexity of Brexit, and increasingly 'fixed' opinions all make Brexit hard to discuss. As one teacher suggested, "I also think that there are far more teachers unwilling to have these conversations than there are who want to – or perhaps feel confident and able to." Yet, many teachers are trying and that's critical because democracy is ultimately about relationships; about trying to work through the difficult stuff together, even when we don't have it all figured out. This is particularly important at a time when politics - and a shared ability to engage in civil dialogue - have deteriorated.
Listening to these teachers, I was reminded of the critical work they are doing right now and how demanding their jobs are. They are engaging in discussions that many of us are studiously avoiding. They are trying to find space in already-packed schedules to help the young citizens in their care make sense of the democracy they are inheriting. And as one Facing History teacher pointed out:
"I actually feel that teachers dealing with these concepts right now are doing some of the best teaching of their lives. These kids will remember these lessons and the environments they are in now well into their futures."
If you are a teacher struggling with addressing these issues in your classroom, we invite you to access two Facing History and Ourselves resources: Standing Up for Democracy and Fostering Civil Discourse: A Guide for Classroom Conversations.