This Asian/Pacific American (APA) Heritage Month, news of mounting discrimination and violence against Asian Americans has been drawing increased attention to the experiences of this community, past and present. As shutdowns and social distancing recommendations lead Americans to spend more time at home, now is the perfect time to deepen our understanding of the richness of Asian American and Pacific Islander American history, as well as the community's immense resilience and creativity. The following five books released within the last year offer a rich complement to Facing History's curricular materials for any educator eager to learn more about the struggles, resilience, and triumphs of APA peoples. Below, the publisher of each book outlines the material you can expect to encounter:

Minor Feelings: An Asian American Reckoning
By Cathy Park Hong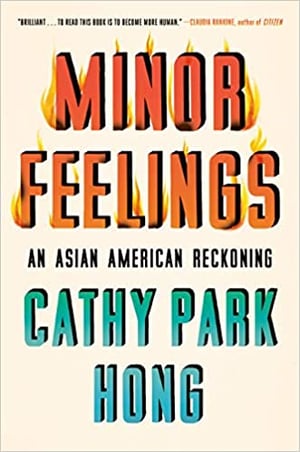 "Poet and essayist Cathy Park Hong fearlessly and provocatively blends memoir, cultural criticism, and history to expose fresh truths about racialized consciousness in America… As the daughter of Korean immigrants, Cathy Park Hong grew up steeped in shame, suspicion, and melancholy. She would later understand that these "minor feelings" occur when American optimism contradicts your own reality—when you believe the lies you're told about your own racial identity… Hong uses her own story as a portal into a deeper examination of racial consciousness in America today. This intimate and devastating book traces her relationship to the English language, to shame and depression, to poetry and female friendship. A radically honest work of art, Minor Feelings forms a portrait of one Asian American psyche—and of a writer's search to both uncover and speak the truth." —One World



Whiter: Asian American Women on Skin Color and Colorism
By Nikki Khanna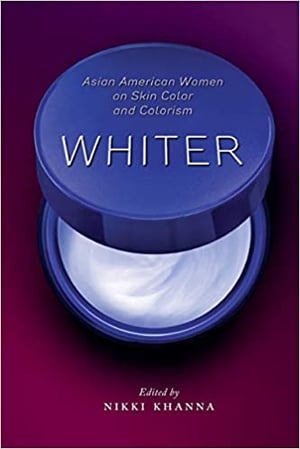 "How does skin color impact the lives of Asian American women? In Whiter, thirty Asian American women provide first-hand accounts of their experiences with colorism in this collection of powerful, accessible, and brutally honest essays, edited by Nikki Khanna.
Featuring contributors of many ages, nationalities, and professions, this compelling collection covers a wide range of topics, including light-skin privilege, aspirational whiteness, and anti-blackness. From skin-whitening creams to cosmetic surgery, Whiter amplifies the diverse voices of Asian American women who continue to bravely challenge the power of skin color in their own lives." —NYU Press




The Gifts of Adversity: Reflections of a Psychologist, Refugee, and Survivor of Sexual Abuse
By Carolee GiaoUyen Tran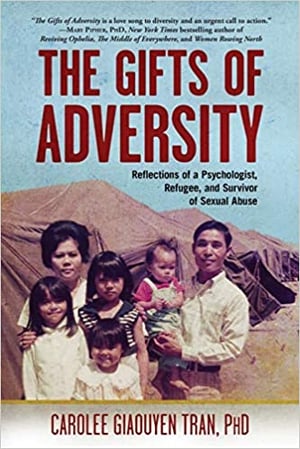 "In The Gifts of Adversity, Dr. Carolee Tran vividly recounts her harrowing escape out of Vietnam with her family during the fall of Saigon and the obstacles they faced in pursuing the American dream, including the traumas of the Vietnam War, polio, forced relocation to the U.S., bullying, and experiences of racism. She also describes her history of sexual abuse by a Catholic priest for seven years, its impact on her life, and how she found the strength to extricate herself from the perpetrator's control. Dr. Tran reflects on how overcoming these adversities have given her some great gifts—what she refers to as 'the gifts of adversity.' This moving and inspiring book is a human story about trauma, hope, resilience, and the power of the human spirit to survive and thrive under the most difficult circumstances." —Bodhichitta Press



Quiet Odyssey: A Pioneer Korean Woman in America
By Mary Paik Lee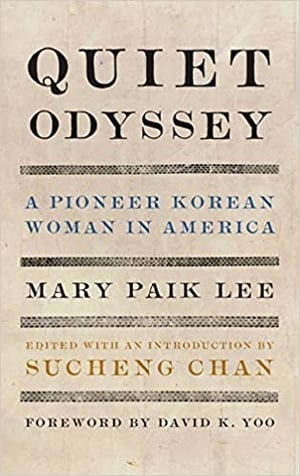 "Mary Paik Lee left her native country in 1905, traveling with her parents as a political refugee after Japan imposed control over Korea. Her father worked in the sugar plantations of Hawaii briefly before taking his family to California. They shared the poverty-stricken existence endured by thousands of Asian immigrants in the early twentieth century, working as farm laborers, cooks, janitors, and miners. Lee recounts racism on the playground and the ravages of mercury mining on her father's health, but also entrepreneurial successes and hardships surmounted with grace.
...This edition reintroduces Quiet Odyssey to readers interested in Asian American history and immigration studies. The volume includes thirty illustrations and a comprehensive introduction and bibliographic essay by respected scholar Sucheng Chan, who collaborated closely with Lee to edit the biography and ensure the work was true to the author's intended vision. This award-winning book provides a compelling firsthand account of early Korean American history and continues to be an essential work in Asian American studies." —University of Washington Press


A Map is Only One Story: Twenty Writers on Immigration, Family, and the Meaning of Home
Edited by Nicole Chung and Mensah Demary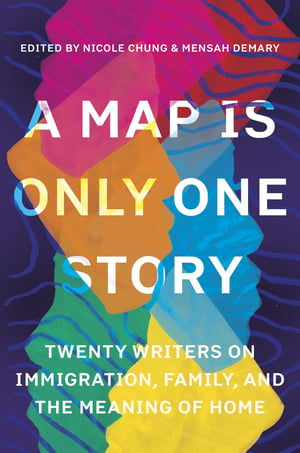 "From rediscovering an ancestral village in China to experiencing the realities of American life as a Nigerian, the search for belonging crosses borders and generations. Selected from the archives of Catapult magazine, the essays in A Map Is Only One Story highlight the human side of immigration policies and polarized rhetoric, as twenty writers share provocative personal stories of existing between languages and cultures.
Victoria Blanco relates how those with family in both El Paso and Ciudad Juárez experience life on the border. Nina Li Coomes recalls the heroines of Japanese animator Hayao Miyazaki and what they taught her about her bicultural identity. Nur Nasreen Ibrahim details her grandfather's crossing of the India-Pakistan border sixty years after Partition. Krystal A. Sital writes of how undocumented status in the United States can impact love and relationships. Porochista Khakpour describes the challenges in writing (and rewriting) Iranian America. Through the power of personal narratives, as told by both emerging and established writers, A Map Is Only One Story offers a new definition of home in the twenty-first century." —Catapult
--
Facing History and Ourselves invites you to lean into teaching the histories of Asian American and Pacific Islander American peoples all year using our educator resources on Japanese American Incarceration and the legacies of the Chinese Exclusion Act.