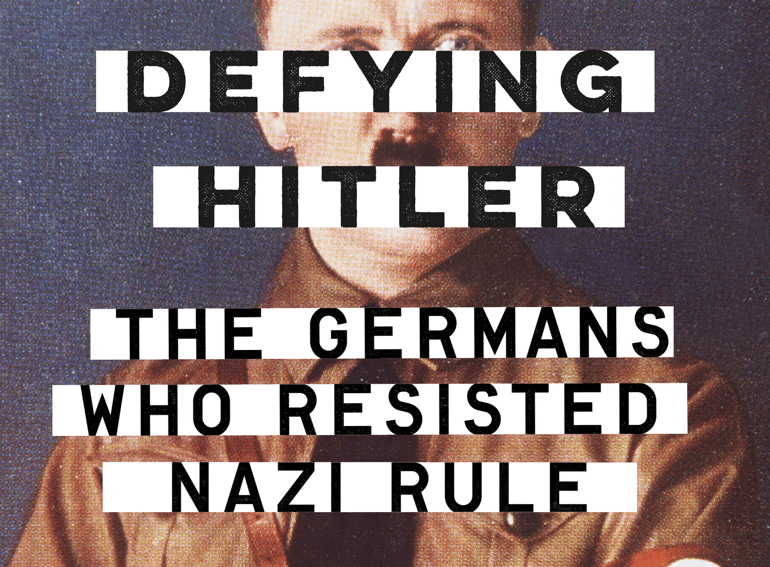 During Genocide Awareness Month this April, we would like to draw educators' and parents' attention to Facing History's rich array of teaching resources on genocide. But we also invite you to deepen your own learning with these 7 brand new titles written by scholars and memoirists grappling with the nature of genocide, its impacts on people around the world, and the acts of resistance and humanity that persist amid horrific circumstances. These books range in format from survivor testimony and multigenerational biography, to accounts of historical upstanders and scholarly analysis of how we represent and teach about genocide itself.Below, each book's publisher outlines what you can expect to find in each title:
Surviving the Forgotten Genocide: An Armenian Memoir
By John Minassian, Wendy Lower, et al.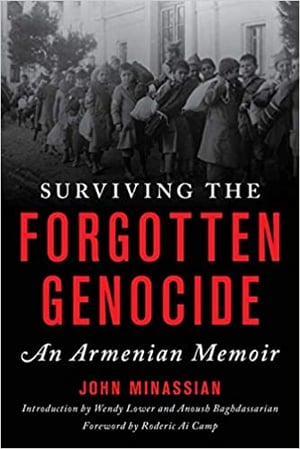 "The twentieth century was an era of genocide, which started with the Turkish destruction of more than one million Armenian men, women, and children—a modern process of total, violent erasure that began in 1895 and exploded under the cover of the First World War. A rare testimony of a survivor of the Armenian genocide, one of just a handful of accounts in English, Minassian's memoir is breathtaking in its vivid portraits of Armenian life and culture and poignant in its sensitive recollections of the many people who harmed and helped him. As well as a searing testimony, his memoir documents the wartime policies and behavior of Ottoman officials and their collaborators; the roles played by foreign armies and American missionaries; and the ultimate collapse of the empire. The author's journey, and his powerful story of perseverance, despair, and survival, will resonate with readers today."
—Rowman & Littlefield


I Want You to Know We're Still Here: A Post-Holocaust Memoir
By Esther Safran Foer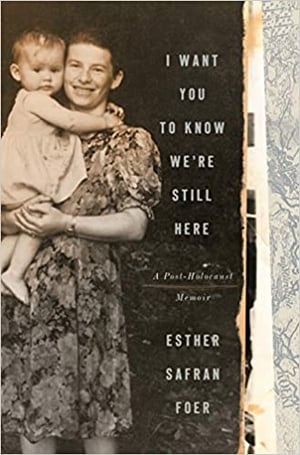 "Esther Safran Foer grew up in a home where the past was too terrible to speak of. The child of parents who were each the sole survivors of their respective families, for Esther the Holocaust loomed in the backdrop of daily life, felt but never discussed. The result was a childhood marked by painful silences and continued tragedy. Even as she built a successful career, married, and raised three children, Esther always felt herself searching… I Want You to Know We're Still Here is the poignant and deeply moving story not only of Esther's journey but of four generations living in the shadow of the Holocaust. They are four generations of survivors, storytellers, and memory keepers, determined not just to keep the past alive but to imbue the present with life and more life." —Tim Duggan Books





Stitched & Sewn: The Life-Saving Art of Holocaust Survivor Trudie Strobel
By Jody Savin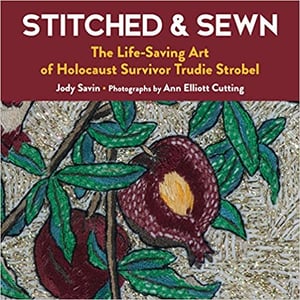 "A child survivor of the Holocaust, Trudie Strobel settled in California, raising a family and never discussing the horrors she witnessed. After her children grew up, the trauma of her youth caught up with her... A therapist suggested that Trudie attempt to draw the memories that haunted her, and she did―but with needle and thread... Resurrecting the Yemenite stitches of her ancestors, and using the skills taught by her mother, whose master seamstress talent saved their lives in the camps, Trudie began by stitching vast tableaus of her dark and personal memories of the Holocaust. In Stitched & Sewn, Jody Savin tells the dramatic story of how a needle and thread saved Trudie Strobel's life twice, and Ann Elliott Cutting's photographs showcase Trudie's remarkable works of art." —Prospect Park Books


To Stop a Warlord: My Story of Justice, Grace, and the Fight for Peace
By Shannon Sedgwick Davis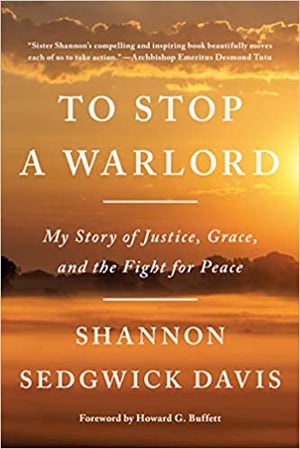 "One woman's inspiring true story of an unlikely alliance to stop the atrocities of a warlord, proving that there is no limit to what we can do, even in the face of unspeakable injustice and impossible odds… In To Stop a Warlord, Shannon Sedgwick Davis tells the story, for the first time, of the unprecedented collaboration she helped build with the aim of finally ending Joseph Kony's war—and the unforgettable journey on an unexpected path to peace. A powerful memoir that reads like a thriller, this is a story that asks us just how hard we would fight for what we believe in." —Random House
Defying Hitler: The Germans Who Resisted Nazi Rule
By Gordon Thomas and Greg Lewis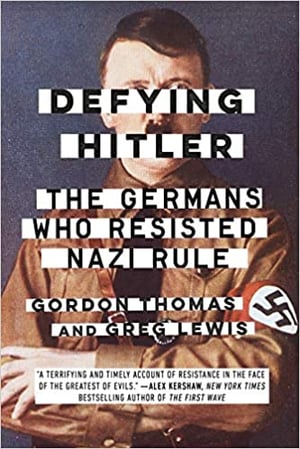 "Nazi Germany is remembered as a nation of willing fanatics. But beneath the surface, countless...everyday Germans actively resisted Hitler… Defying Hitler follows the underground network of Germans who believed standing against the Fuhrer to be more important than their own survival. Their bravery is astonishing—a schoolgirl beheaded by the Gestapo for distributing anti-Nazi fliers; a German American teacher who smuggled military intel to Soviet agents, becoming the only American woman executed by the Nazis; a pacifist philosopher murdered for his role in a plot against Hitler; a young idealist who joined the SS to document their crimes, only to end up, to his horror, an accomplice to the Holocaust. This remarkable account illuminates their struggles, yielding an accessible narrative history with the pace and excitement of a thriller."
—Dutton Caliber
Laughter After: Humor and the Holocaust
Ed. David Slucki et al.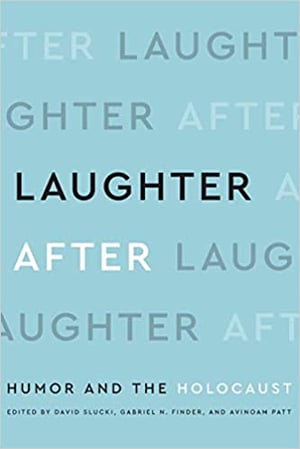 "Laughter After: Humor and the Holocaust argues that humor performs political, cultural, and social functions in the wake of horror… As the generation of survivors continues to dwindle, there is great concern among scholars and community leaders about how memories and lessons of the Holocaust will be passed to future generations. Without survivors to tell their stories, to serve as constant reminders of what they experienced, how will future generations understand and relate to the Shoah? ...This book seeks to uncover how and why humor is deployed, and what the factors are that shape its production and reception. Laughter After will appeal to a number of audiences—from students and scholars of Jewish and Holocaust studies to academics and general readers with an interest in media and performance studies." —Wayne State University



Historical Dialogue and the Prevention of Mass Atrocities
Eds. Elazar Barkan, Constantin Goschler, James E. Waller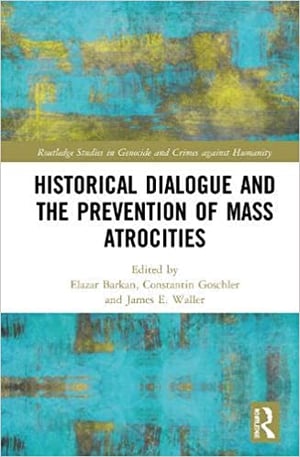 "This book brings together a diverse range of international voices from academia, policymaking and civil society to address the failure to connect historical dialogue with atrocity prevention discourse and provide insight into how conflict histories and historical memory act as dynamic forces, actively facilitating or deterring current and future conflict. Established on a variety of international case studies combining theoretical and practical points of view, the book envisions an integrated understanding of how historical dialogue can inform policy, education, and the practice of atrocity prevention. In doing so, it provides a vital basis for the development of preventive policies sensitive to the importance of conflict histories and for further academic study on the topic. It will be of interest to all scholars and students of history, psychology, peace studies, international relations and political science." —Routledge
Facing History and Ourselves invites you to use our Teaching Idea, "Responding with Humanity: Helping Students Raise Their Voices Against Genocide" in your physical or virtual classroom.