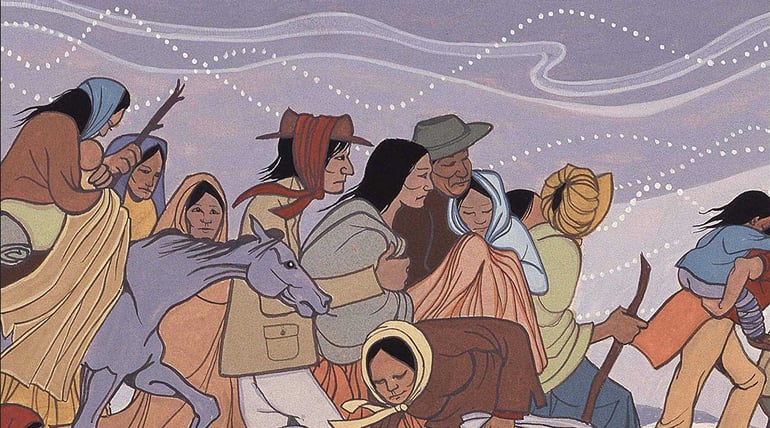 Genocide Awareness Month every April is an important time to draw our attention to the victims of genocides that are ongoing in the contemporary world, that may yet happen, and that have already taken place, leaving an indelible mark on individuals, communities, and nations. However, Genocide Awareness Month is also an opportunity to recover and amplify the stories of people who, despite being targeted by perpetrators, have refused to be victims and resisted against all odds.
Below are 5 books released in the last year that capture some of these stories of contemporary genocide, as well as historical accounts of resistance and survival from various parts of the world: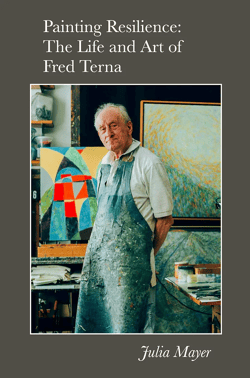 "Painting Resilience is Julia Mayer's vivid personal exploration of the role Fred Terna's art played in surviving four concentration camps; his post-WWII marriage to his emotionally scarred childhood sweetheart — a fellow survivor; their escape to France, Canada, and the United States; their divorce; and his subsequent happy marriage to a daughter of survivors and the family they created… Terna says that living through the Holocaust was luck but living with it takes skill. Mayer wanted to discover what those skills are, record how Terna acquired them, and illuminate the manner in which his art gave rise to Terna's 'example that painful and destructive memories do not exclude a happy and productive life,' as he puts it. 'I have known Fred as a family friend since I was a young girl,' recalls the author. 'But it wasn't until six years ago during a tour of his studio and art archive...that I realized I needed to be a conduit for Fred's life and art inspiring future generations." — JBJ Vision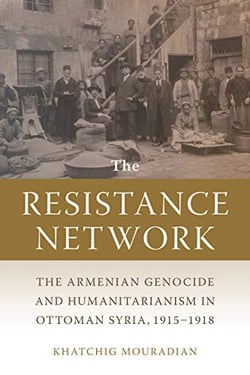 "The Resistance Network is the history of an underground network of humanitarians, missionaries, and diplomats in Ottoman Syria who helped save the lives of thousands during the Armenian Genocide. Khatchig Mouradian challenges depictions of Armenians as passive victims of violence and subjects of humanitarianism, demonstrating the key role they played in organizing a humanitarian resistance against the destruction of their people. Piecing together hundreds of accounts, official documents, and missionary records, Mouradian presents a social history of genocide and resistance in wartime Aleppo and a network of transit and concentration camps stretching from Bab to Ras ul-Ain and Der Zor. He ultimately argues that, despite the violent and systematic mechanisms of control and destruction in the cities, concentration camps, and massacre sites in this region, the genocide of the Armenians did not progress unhindered—unarmed resistance proved an important factor in saving countless lives."
— Michigan State University Press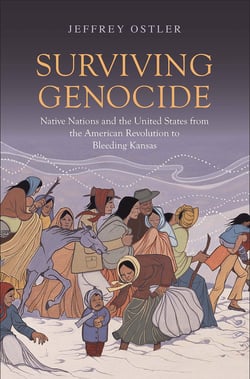 "In this book, the first part of a sweeping two-volume history, Jeffrey Ostler investigates how American democracy relied on Indian dispossession and the federally sanctioned use of force to remove or slaughter Indians in the way of U.S. expansion. He charts the losses that Indians suffered from relentless violence and upheaval and the attendant effects of disease, deprivation, and exposure. This volume centers on the eastern United States from the 1750s to the start of the Civil War. An authoritative contribution to the history of the United States' violent path toward building a continental empire, this ambitious and well-researched book deepens our understanding of the seizure of Indigenous lands, including the use of treaties to create the appearance of Native consent to dispossession. Ostler also documents the resilience of Native people, showing how they survived genocide by creating alliances, defending their towns, and rebuilding their communities." — Yale University Press
"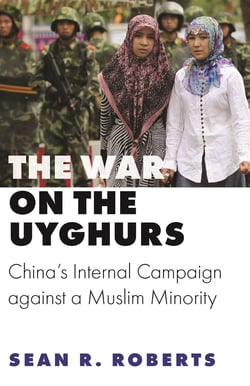 Within weeks of the September 11 attacks on New York and Washington, the Chinese government warned that it faced a serious terrorist threat from its Uyghur ethnic minority, who are largely Muslim. In this explosive book, Sean Roberts reveals how China has been using the US-led global war on terror as international cover for its increasingly brutal suppression of the Uyghurs, and how the war's targeting of an undefined enemy has emboldened states around the globe to persecute ethnic minorities and severely repress domestic opposition in the name of combatting terrorism. Of the eleven million Uyghurs living in China today, more than one million are now being held in so-called reeducation camps, victims of what has become the largest program of mass detention and surveillance in the world… The War on the Uyghurs draws on Roberts's own in-depth interviews with the Uyghurs, enabling their voices to be heard."
— Princeton University Press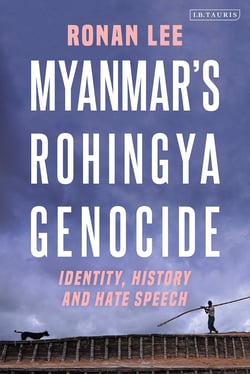 "The genocide in Myanmar has drawn global attention as Nobel Peace Prize laureate Aung San Suu Kyi appears to be presiding over human rights violations, forced migrations and extra-judicial killings on an enormous scale. This unique study draws on thousands of hours of interviews and testimony from the Rohingya themselves to assess and outline the full scale of the disaster. Casting new light on Rohingya identity, history and culture, this will be an essential contribution to the study of the Rohingya people and to the study of the early stages of genocide. This book adds convincingly to the body of evidence that the government of Myanmar has enabled a genocide in Rakhine State and the surrounding areas." — I.B. Tauris



--
Facing History and Ourselves invites educators to use our Teaching Idea, Responding with Humanity: Helping Students Raise Their Voices Against Genocide.



Pictured above: A portion of the cover of Surviving Genocide: Native Nations and the United States from the American Revolution to Bleeding Kansas (Yale University Press, 2020).