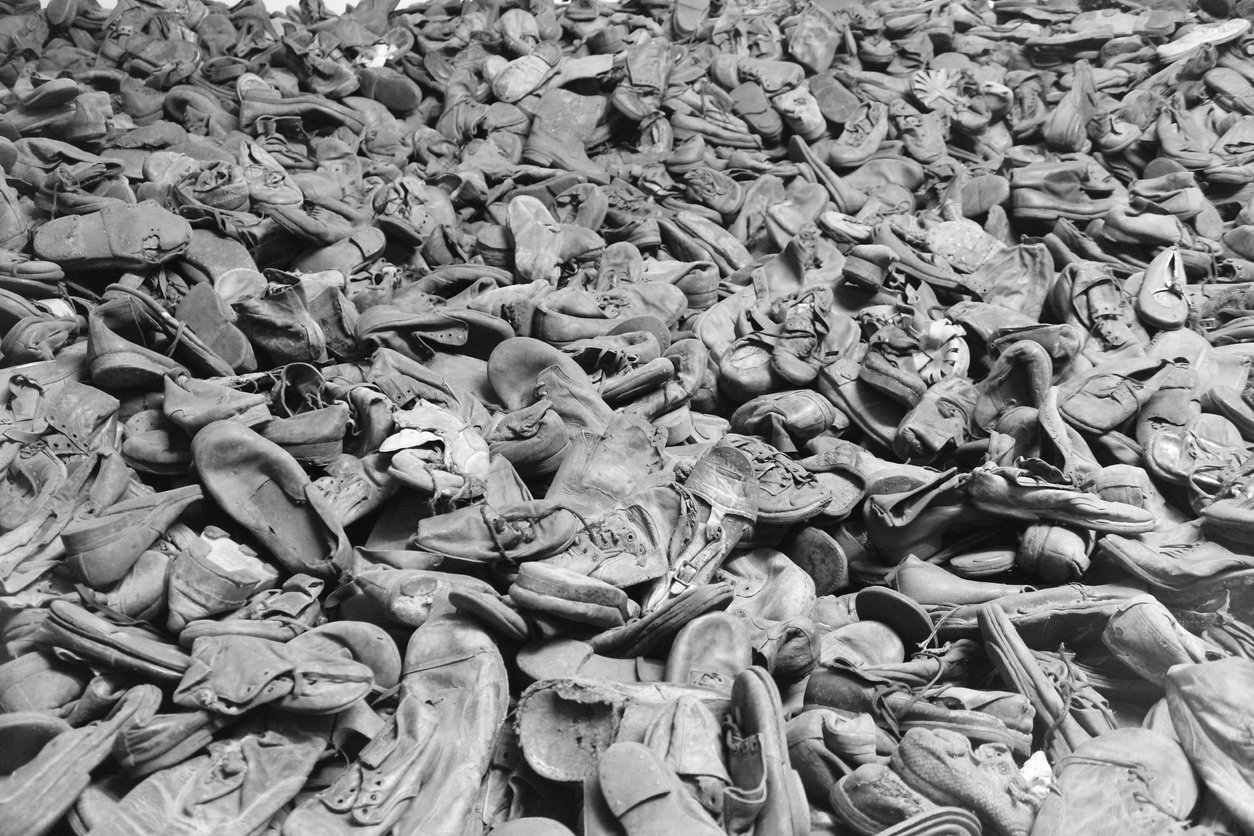 Today we will mark the 75th Anniversary of the Liberation of Auschwitz with solemn ceremonies and moments of silence. Let's also mark the occasion by making an active commitment to disrupting bigotry and hate wherever they are found. Even when we as individuals feel powerless, we can join together in acts of collective democracy as upstanders.
As we mark this anniversary, hate groups are in full swing—online in the palms of our hands and offline in the least likely of places. And these groups are recruiting with a very specific audience in mind: as writer Joanna Schroeder warns in a recent New York Times Op Ed, "Racists are recruiting. Watch your white sons."
As we've learned from history, it isn't very hard for destructive forces to build a hateful army and to fabricate an enemy—too easily making a marginalized community or specific religion the "other," deserving of condemnation or violence and even murder.
What is hard, however, is to recognize, call out, and combat forces of hate before it's too late. It can be so difficult for ordinary people to move from bystander to upstander in the face of mounting evil. But Samantha Power—who coined the term upstander—has written: "Every day, almost all of us find ourselves weighing whether we can or should do something to help others. We decide on issues large and small, whether we will be bystanders or upstanders." Not every act of standing up will be a matter of life or death, and if the liberation has an implication for us, it is to start far earlier—long before things get to the point of mass murder.
When the Allies finally intervened, they could not stop the genocidal mass murders that had already taken place. But as we reflect upon the Liberation of Auschwitz, we must ask: what happens when people think they cannot make an impact and, as a result, act too late? Sometimes the scale of the tragedy seems too vast or too remote; think of the Rohingya in Myanmar or the Uighurs in China. Sometimes it is too hard to comprehend; think children caged on the US southern border, or citizens of Flint, Michigan without safe drinking water five years on. But we can stand up together so that our nations can decry these monstrous eruptions of hatred and violence. Though we might be overwhelmed individually by the gravity of what is unfolding, we have a shared responsibility to use our collective agency to intervene.
More often, we are called upon to stand up on issues that are less global, more proximate. Let's not sit by idly when we hear a racist or antisemitic comment; let's help our friends and social circles act morally, even in the smallest ways. Acting early in the face of nascent hatred is hard, but not impossible or irrelevant. Indeed, nothing is more vital in our hyperconnected world, where even a "joke" can cause hurt far beyond its "intention" or our immediate sphere.
At Facing History and Ourselves, we know that cultivating knowledge of history and the contemporary world is essential; but it must be joined with the courage to act. Our work in middle and high schools provides students with opportunities to explore their own identities and the human behavior that too often divides us. Facing History students learn that standing up together can make a meaningful impact in their schools, communities, and even across the globe.
On this 75th Anniversary of the Liberation of Auschwitz, I invite you to join our global learning community—comprised of millions of students, more than 100,000 educators, and thousands of supporters—in an active commitment to upstanding wherever you are. Though we may be small as individuals, we are collectively mighty—and the world needs us now more than ever.
Facing History and Ourselves invites educators to use our seminal case study, Holocaust and Human Behavior, as well as our self-paced workshop—both for free.