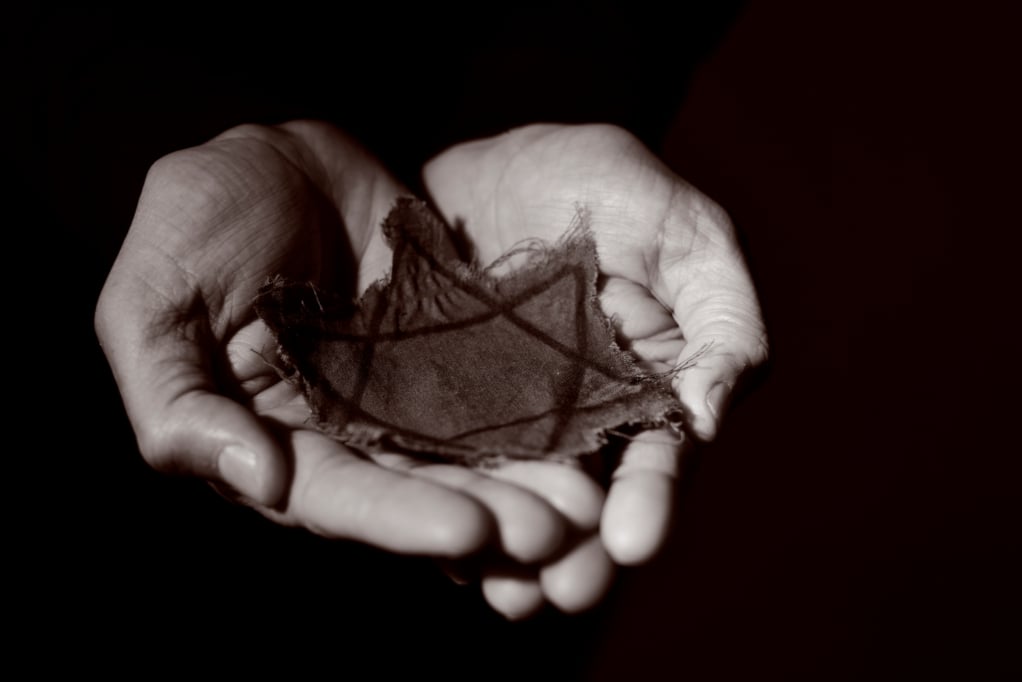 Commemorated with rituals and traditions, Yom HaShoah—or Holocaust Remembrance Day—helps us pause to focus on the lessons of history—painful, brutal history. In most communities, observations will feature presentations from Holocaust survivors or their children, remembrances in the flesh and—through their stories—living reminders of the exclamation, "Never again!"
Yet, as we begin this Yom HaShoah, it feels almost as if we should add a question mark: "Never again?" This is sadly true in two senses. First, ignorance claws away at our commitment to write a different future: a survey by the Conference on Jewish Material Claims Against Germany found that almost half of the millennials in the United States could not name a single concentration camp or ghetto where millions of Jewish people perished under state sanctioned murder. This is in spite of that fact that there were over 40,000 camps and ghettos. The study—in partnership with the Azrieli Foundation—shows alarming low levels of awareness of events and decisions that ultimately led to the Holocaust.
A second reason for adding the question mark is humanity's seeming indifference to ongoing genocide and mass murder. Both prior to and since the Holocaust, the world has witnessed genocide too often: Bosnia, Rwanda, Myanmar, and so many others…. And this year we commemorate Yom HaShoah in the persistent, growing shadow of global antisemitism, made fully concrete in last October's murderous attack at the Tree of Life Synagogue in Pittsburgh.
With ignorance and indifference, it is little wonder that "Never again" can ring hollow.
My worry is not only about Yom HaShoah becoming a hollow day. Whenever pivotal moments in history are lost to memory and education does not fill the gap, the resulting vacuum is often filled with dangerous, erroneous, and sometimes reactionary rationalizations. This is why we set aside particular days or even months to help us all focus and learn the legacies of history: Black History Month should encourage everyone to aspire to greater equity in our world. Armenian Genocide Remembrance Day is dedicated to helping all humanity take action for tolerance and respect. Women's History Month should have everyone attuned to what we can learn from the undertaught, but vital roles women have played in shaping history. And so on.
These ritual commemorations—markers on the calendar for acknowledgement and remembrance—serve as a signal to stop and pay attention. No matter what else is going on in the world, these times are set aside for followers—and for all the rest of us in common cause with them—to recognize and learn from a history that might otherwise be forgotten.
So, Yom HaShoah could be observed on every day of the year, if we collectively understood its particularity as a universal clarion to combat the hatred that emerges from a promulgation of disinformation and habitual apathy. A recent swath of stories about young people prominently (and gleefully in some cases) displaying swastikas not only signals that the stakes are high for those who oppose antisemitism. Indeed, all current and future generations are threatened in the aspiration to create just and equitable societies, free from bigotry and hate, whenever we accept and pass down an ahistorical collective memory of events that changed the world.
This year as we observe Yom HaShoah, and mourn the injuries and loss of life in the wake of the synagogue shooting in Poway, California, let us remember that "Never again!" will only be realized through the universal commitment to purpose and action toward a better world for all humanity.
Facing History and Ourselves invites educators to use our seminal case study, Holocaust and Human Behavior, and our accompanying teaching materials in the classroom.