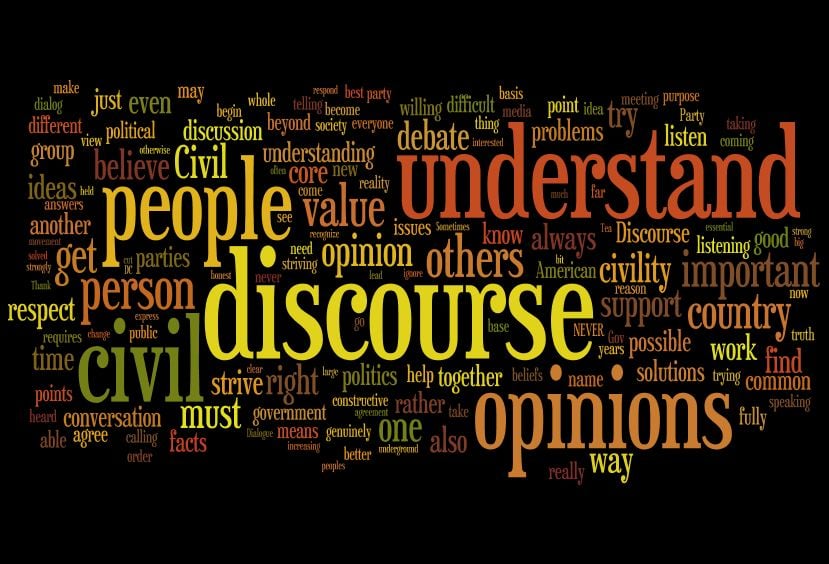 Each year at the Brookwood School in Manchester, a small coastal town in Massachusetts, we bring our seventh graders to a summer camp in Maine to kick off the school year. It's a unique opportunity to build our class community and center ourselves for the challenges ahead. Our theme for the year is "responsibility," one that is incredibly timely during this year's heated presidential election. As we teachers encourage students to take responsibility for themselves and to care for others, it's worth taking stock of our professional responsibilities during this electoral season. What is our role?
Certainly our responsibility includes encouraging civil discourse. In many ways, we function as facilitators, helping children wrestle with complex issues and navigate conflicting points of view. It's a responsibility that is broadly embraced in our professional circles; we know our job includes helping children listen to each other carefully and to speak to each other considerately. That's easier said than done, of course, and, as we endeavor to instill civility, we fight stiff headwinds. We will have to muster patience and good spirits as we implement the protocols that establish our classrooms as safe spaces for children to exchange ideas.
We cannot ignore the unique challenges of this election. It is, of course, not our place to steer children toward or away from one candidate or the other. Let's not be afraid, though, to admit that questions of morality have entered into the national discourse. We are bombarded with news coverage that begs us to revisit our own values: allegations maintain that one candidate has lied, even as competing coverage suggests that the other candidate is stirring xenophobia. This is a pivotal moment for teachers to navigate these choppy waters with our students in a constructive manner that shows them what civil discourse should – and should not – look like.
In these troubling times, I find many in our profession wish that they could weigh in on these topics but feel bound by their professional vow of "neutrality." I suggest that maintaining an unbiased stance on the candidates does not necessarily preclude us from wading into these waters. Even as we leave our own politics aside, though, we can let community values take the lead. In my classroom, I turn to our school's "Mission in Practice," which adorns our walls, reminding us of our six core principles. In short, we endeavor to help students communicate, collaborate, take risks, take responsibility, think critically, and honor differences.
This fall, I will ask students to analyze the election through those lenses. For example, I might ask students to watch a debate and gather data on the extent to which each candidate, in the words of our Mission, communicated "directly, clearly, and respectfully." Another lesson might find students analyzing the degree to which each candidate has honored "differences and diverse perspectives." In other words, I see the election as a welcome opportunity to reinforce our school's core values by applying those values to a compelling national discussion. For those educators seeking a similar compass to guide them, we can simply turn to Facing History. As Facing History teachers, we lean on strategies to create a safe and reflective space for students to develop their skills in civil discourse and civic participation. We can help students examine their own identities, understand their role as citizens living in a democracy, and listen to diverse voices so they can exchange ideas and learn from each other.
Rather than shy away from the thorny questions of this election season, I will embrace them, knowing that my school has articulated a common, shared vision of our community's values that will facilitate these discussions. Martin Luther King, Jr. once said, "The arc of the moral universe is long but it bends toward justice." If that's true, it's also true that it does not bend that way by itself.
How do you practice civil discourse in your classroom? Check out our new resource Fostering Civil Discourse: A Guide for Classroom Conversations to find teaching strategies, ideas, and approaches that you can use with your students during the presidential election and beyond.