To see the impact Facing History has on young minds, look no further than our Student & Alumni Upstander Scholarship Contest semifinalists. Their visions for a world of peace and justice are inspiring and instructional, and each demonstrates a unique, thought-provoking worldview.
This year, we piloted a Student & Alumni Upstander Scholarship Contest among a small group of schools, asking students how they'll become "watchers of the sky" for future generations. We received so many incredible submissions, and we were so impressed by each and every one of them.
Now we're announcing 14 semifinalists: Read the essays and watch the spoken word poems that wowed us with their thoughtfulness, and vote for your favorite from each category.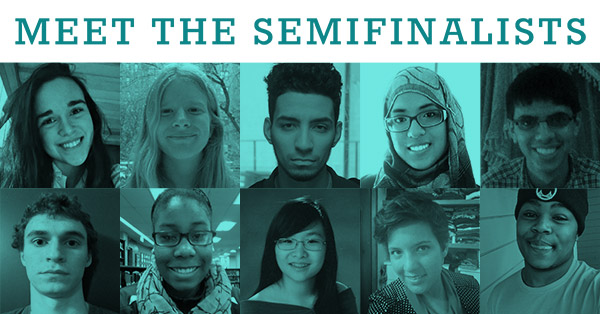 The winner of this contest is up to you: Your vote will help determine which two students receive the Benjamin B. Ferencz Upstander Award and a scholarship of $2,500 each.
There's a lot on the line for these students, so make sure you vote before the contest closes on March 20 at 5:00 p.m. EDT.
Check out the incredible submissions and cast your vote now.