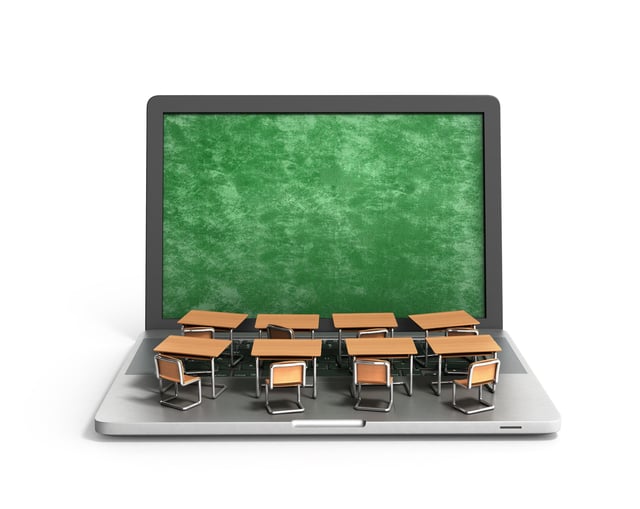 From Charlottesville to the announcement on DACA, there's already a lot to talk about at the start of the school year. To create a safe and inclusive learning environment, you need to feel supported as a teacher. We're offering a full slate of webinars that can help you feel prepared and ready to tackle challenging current events and difficult histories like the Holocaust. Check out these six webinars that will do just that for you.
The need to foster civil discourse in our government, our media, and in our classrooms and communities in more important than ever. Educators are rightly concerned about the lessons today's middle and high school students might be absorbing when it comes to issues of race, justice, and policing. This two-part series will set you up with the tools you need to navigate these challenging times and help you explore ways to develop your students' civic participation skills.
Navigating Difficult Conversations
Difficult conversations require trust. How do you cultivate that in the classroom? This webinar will discuss strategies to prepare yourself emotionally as an educator so you can prepare your students for these conversations. You'll walk away knowing how to structure an open and respectful classroom and how to establish classroom norms. We'll tackle sensitive topics such as race, homophobia, immigration, and more throughout this series.
Teaching in a Time of Terrorism
Terrorism, whether close to home or far away, can stop us in our tracks in the classroom. How do you create a context for a conversation with adolescents? When do you choose to scrap your daily lesson and focus on contemporary events or carry on with your planned curriculum? Address these questions and more in this webinar while thinking about what and how you will teach in a time of terror.
We recently published a major revision of our seminal case study, Holocaust and Human Behavior. The new edition offers full digital access to a vast array of new scholarship, primary source material, images, videos, and audio never before compiled in a single resource. We're also offering a three-part webinar series to learn more about teaching with the new edition!
Webinar 1: Teaching the Rise of the Nazis Through Images
Learn how to use images from the visual essays in chapters 4 and 6 to support students' understanding of key themes in the history of the rise of the Nazis. You'll also be introduced to particular teaching strategies geared toward helping students analyze historical images in classroom settings.
Webinar 2: New Films to Explore the Holocaust and Human Behavior
Learn learn how to integrate the new edition's video testimonies and original mini-documentaries into your classroom,and get tips for teaching strategies that connect the study of history with ethical reflection and human behavior.
Webinar 3: Explore the Legacy of the Holocaust Today
Explore the legacies of the Holocaust and World War II, including in the lives of individuals, nations, and government policies. We'll also consider what it means not just to learn about this history but also to remember it and acknowledge how it influences our lives now.
Find the webinar that's right for you—whether it's one or all six. We think they're all pretty great and you'll walk away feeling energized and prepared to handle whatever comes your way.