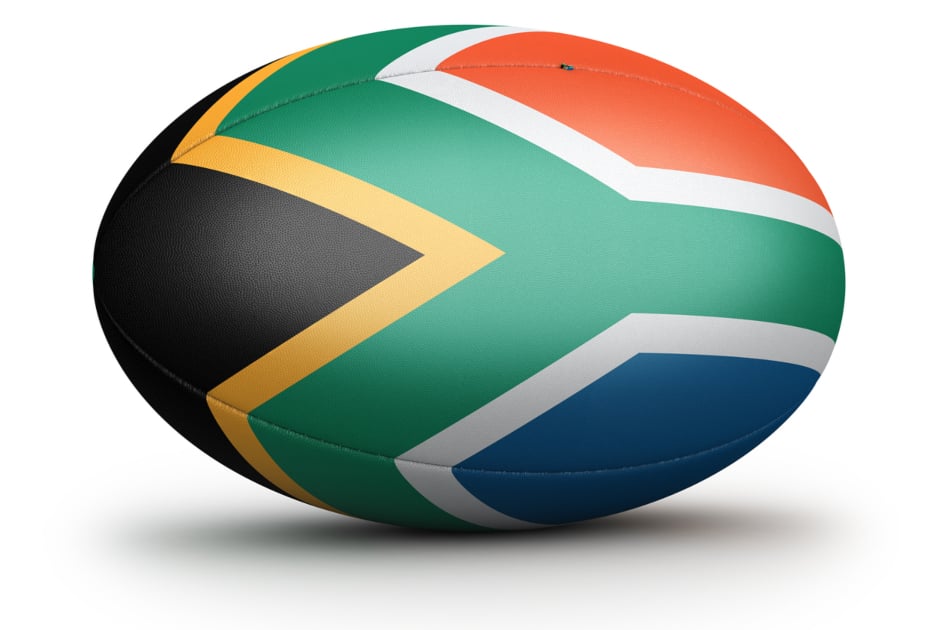 2-11-19 (November 2, 2019) will be a date South Africans remember for a long time. Not because everyone is a rugby fan. Not because all South Africans followed the Springboks' journey through the 2019 Rugby World Cup in Japan. Not because every South African watched the 90 minute final (although, by all accounts, millions of us did from all over the land, in fan parks, in homes, taverns, bars, and restaurants). 2-11-19 will be remembered because the South African Rugby team's World Cup victory reminded us how far we have come as a country and the victory gave us hope again.
The team that won the World Cup was the most diverse rugby team South Africa has ever put forward. The winning points were scored by black, coloured, and white South Africans. The captain, Siya Kolisi, who lifted the Webb Ellis into the air is a black Xhosa-speaking South African. The coach, Rassie Erasmus, who stood on the sidelines is a white Afrikaans-speaking South African. Symbolically this is important for South Africans. It has taken over 25 years to get here. But here we are.
On the field after the game, speaking to the thousands in the stadium, millions around the world, and the millions of South Africans watching at home, captain Siya Kolisi said:
We have so many problems in our country but a team like this, we come from different backgrounds, different races but we came together with one goal and we wanted to achieve it...I really hope we've done that for South Africa. Just shows that we can pull together if we want to achieve something.
Since I've been alive, I've never seen South Africa like this…
People in the taverns, people in farms and homeless people and people in rural areas. Thank you so much; we appreciate all the support.
We love you South Africa, and we can achieve anything if we work together as one.
What is powerful about his words (so profoundly delivered after battering a mighty English team for 90 gruelling minutes) is that he told all South Africans - from the homeless in towns to the farmers on the land - that they are seen and the victory is theirs. Where once this game and this achievement would have been confined to one group, he allowed ALL South Africans to claim some of the victory.
In a post-match interview, coach Rassie Erasmus spoke about how the team came to see, in the end, what and who they were playing for:
We talked about what pressure is… In South Africa pressure is not having a job. Pressure is one of your close relatives being murdered… There are a lot of problems in South Africa - which are real pressure. Rugby shouldn't be something that creates pressure, rugby should be something that creates hope.
We've got the privilege of giving people hope. Not the burden of giving hope. Hope isn't something you talk about, or tweet about. Hope is when you play well and people watch on Saturday at a nice barbecue and feel good after, no matter your political differences, or your religious differences. The moment you see it that way, it becomes a hell of a privilege - and that's how we tackled this whole World Cup campaign.
Just like the captain, the coach asked his team to look beyond themselves. He asked them to remember what life is like for most South Africans and what their contribution is to the country.
But the captain and the coach were not just speaking to rugby fans about a rugby World Cup Victory. They were speaking about the contributions we can all make, especially as teachers. Teachers have the opportunity to help young people see each other and see the other. Through the books they choose and the stories they put in front of their learners, they can help young people see beyond themselves and into a widening universe of obligation. Teachers can provide young people with the knowledge of what it means to be an upstander and the practice of choosing to participate in their school, community, and country. And teachers can create the spaces in their classrooms where South Africans of all kinds sit together, speak, and truly listen to each other.
2-11-19 will go down as an important day in our history. The hope we feel again has lifted us and reminded us of what is possible when we come together. The challenge now remains for us to keep working hard at building this country, to keep reaching out and crossing borders, and to keep that hope alive. The classroom is where this work begins. And it is the teacher, who is both the captain and the coach, who begins it.
Facing History and Ourselves invites educators to use our "Fostering Civil Discourse" resource, designed to help South African educators cultivate a safe and reflective classroom amid the nation's histories of violence and ongoing struggle. Join us for a free live webinar on February 6, 2020 where we will explore teaching about apartheid and its legacies.