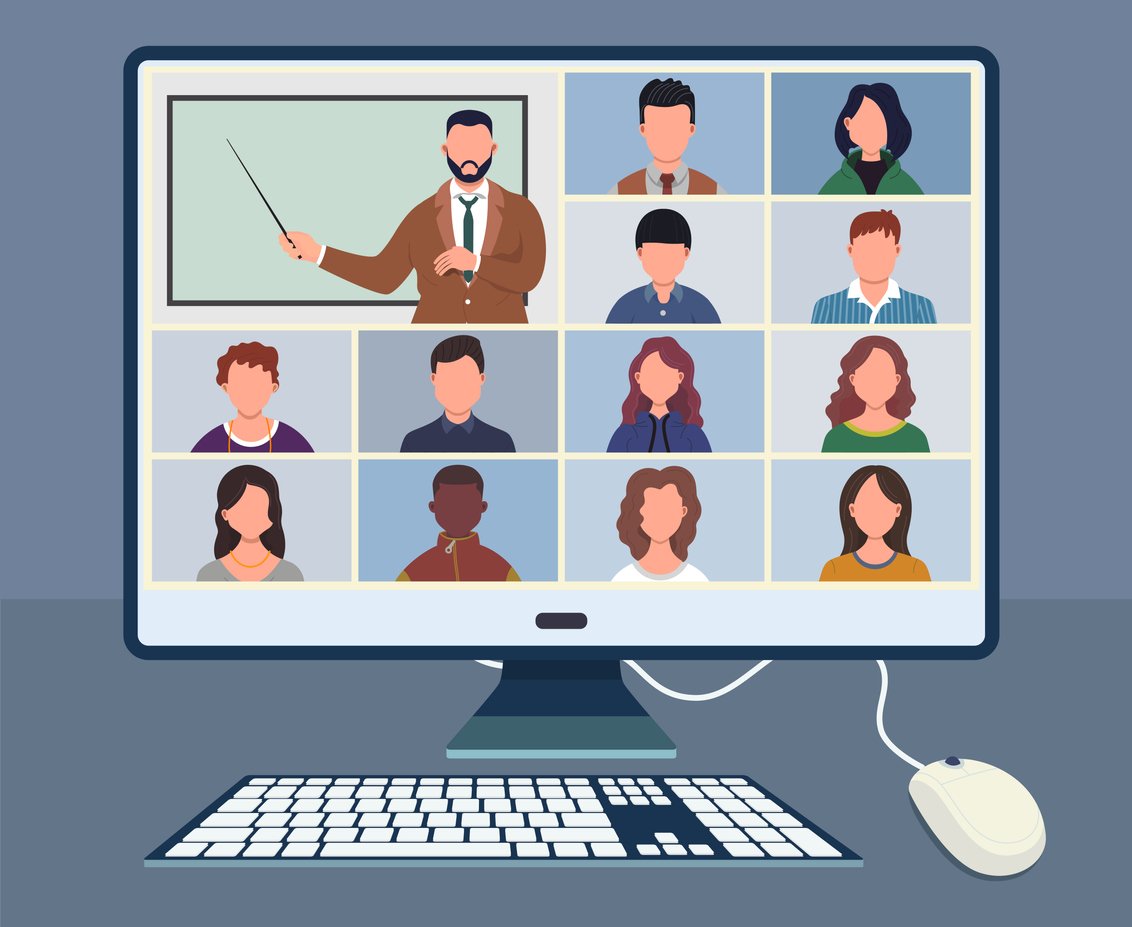 In three parallel interviews, I had the opportunity to speak with three Facing History educators from public and private schools about their institution's move to remote instruction this fall. Their roles encompass teacher and school leadership functions, and all are now exploring what the coming months will look like in the virtual classroom. Plans to implement remote instruction have been provoking challenging questions, concerns, and bold visions for the future of education beyond the COVID-19 pandemic. Learn how each of these educators is navigating the return to school below:
KS: How are you feeling about resuming school remotely?
Tracy: My school's initial plan was to resume with a hybrid model that would allow for about 20 percent of our students to have remote-only learning but that plan was submitted prior to our state making its final recommendations. We learned maybe two weeks ago that we are going fully remote without a definitive end date. It's unsettling. We're having to make plans based on continued uncertainty. That was the one thing that helped us get through the spring. There was so much uncertainty, but once we had a plan of how to end the school year, it made it feel doable. We keep getting better at Zoom and Google Classroom, so I'm feeling less stressed about that going into the new school year and less stressed about my students' familiarity with it. I'm also aware of where technological issues surfaced during the last school year, so I'm going in now asking "how am I going to get student buy in and engagement? What does the contracting, community building, and identity work that we open the year with look like in a remote setting?"
Steve: I'm feeling lots of mixed emotions. I'm excited to be back with the students and engage with staff. We're starting mostly remote but there are a lot of unknowns, and I'm concerned about making sure that everything goes well, that students learn, that teachers are safe. The first concern is, obviously, everybody's safety. Then after that, I want to make sure that we're delivering, that we're engaging our students in a program that helps them grow as people, helps them grow as students, helps them grow as scholars. It's definitely an interesting time. I'm relatively new to the job and part of how I've navigated this is by throwing myself into my work. I've never worked harder in my life.
Heather: Even though the kids are staying home, our superintendent is requiring us to go into school and stream our lessons live from empty classrooms. That came as a surprise to us because it's not as if there's any better internet access there, or any resources that we need that we don't have at home. Our entire union has refused to let them mandate that we go back into classrooms but that's where things are. My primary concern is just being able to have the social-emotional connection with the kids in the Zoom classroom. The kids are going to be on with us from eight in the morning until three o'clock in the afternoon and that's just a lot of Zoom time. I had great success with Zoom last year, but it did not escape my notice that I was the only person on my team who was using it. So for the kids, it was like a novelty. They got to see their friends and go to the breakout rooms and such. But I think if we're all using it, it's going to become a very boring, long day.
KS: How are you and your school managing the unique needs and expectations of individual families?
Tracy: Like a lot of other places, the technological gaps were made pretty clear early on and so we've made every attempt to make sure that 100% of our students had the technology that they needed to participate remotely, but many students didn't have consistent internet access or had to share devices among siblings and even parents. There were multiple disruptions that our children were having to deal with and we were still saying things like, "Well, we need you to be in class at 10 o'clock." And this has been tricky to manage when we're brainstorming solutions because it's led us to ask how we can talk about this in a way that protects individual students' and families' rights to privacy.
Heather: For the kids who come onto Zoom with their cameras on and we can look at them face-to-face and have a conversation, that's much easier than the kids who either keep their cameras off or pointed at the ceiling. We don't really know if they're even there and we're still waiting for some type of guidance as to whether or not administration is going to allow us to require that they be on camera because it's a sensitive situation. We have kids who are living in cramped apartments and are socio-economically disadvantaged. And so is it an embarrassment thing? Do they not want to turn their cameras on? We're not sure.
Steve: We're a private school and we actually have "customers" who pay us a great deal of money, hoping to get a specific thing and this isn't what they bargained for. Some parents are very understanding of what we're doing and why we're doing it, and some people are very disappointed. I think people's responses to what the school is doing signals that it's one more place where they're experiencing a loss of something that really mattered to them and their children. People are grieving. No matter what we decide to do, or what direction we go back from, there's a sense of loss.
KS: What learnings from this time are you hoping we will take with us into the way we approach education after the pandemic?
Tracy: Our school leadership team started back to work on August 17 and the last two days we've been talking about how this is a moment to not do things as usual. While that's exciting, today brought the harsh realization that we can blow up everything and say "standardized testing is harmful to our students of color and we're not going to do it!" but what's our network going to say? What's the state going to say? So we're dealing with the challenge of wanting to dismantle the systemic racism that still exists in our school while realizing that we may not be able to just burn it all down and start from scratch. I'm cautiously hopeful that this moment is really a moment of transformation. The nice thing is that all bets are off at this point. We cannot conduct school as we have done in the past. The pushback about the way that we've always done it is not there in the same way. I'm just hoping that we are moving towards transformation and not just going with what feels right and important in this moment.
Steve: One of the things that we learned last spring that was really interesting is that we were forced to do certain things due to the pandemic that actually turned out to be very beneficial for our students. For example, there was no reason why we couldn't have a later start time. Educators have talked about that being a good thing for a long time, but it's hard to put into practice. Because we were trying to be mindful of how traumatic a situation this was for some of our students, we had a lighter course load. We assigned less homework, had fewer classes, and the students said: "We like this. We actually have time to think about what we're learning and breathe. We don't feel as much like we are hamsters on a wheel running to and fro all the time." As we go back, to the extent that we can, I don't want to lose those things.

Heather: One of the positives of this experience is, not being a very technical person in the past, I was not even really aware of the amount of webinars and the amount of reading and such that could be done online—through platforms like Facing History. I have spent so much time at one school just immersing myself in all of these different resources including the anti-racist training, the social-emotional learning, a lot of that. So I just think that this has provided teachers with an opportunity to really gain true professional development that we wouldn't have had if we had been in school. And I don't like not being able to sit in the same room with my students, but I do like to be able to see them on the Zoom and be able to check in with them and make sure that they're okay. So that is something that has become very important.
--
Facing History and Ourselves invites educators to use our Back to School 2020 Resources, complete with tools designed to help teachers attend to the unique challenges that have emerged over the last several months.