The Great Thanksgiving Listen is almost here. For the third year in a row, StoryCorps and Facing History are encouraging Facing History students around the country to listen to stories from their loved ones by having a meaningful conversation and learning critical listening skills. But before you begin, make sure to keep these great interviewing tips in mind!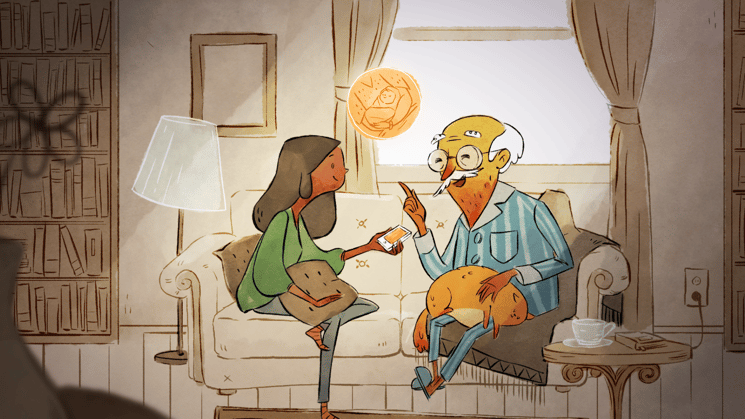 Everybody has a story worth telling but getting someone to open up and tell their story is about more than just asking questions. Here are some helpful tips on how to have a great interview with someone you love. These tips will make sure you create a memorable experience while learning something new - and maybe even something surprising.
Preparation:
Let your partner know beforehand why you would like to interview them and come with questions prepared

, but also be prepared to go off script and follow the conversation where it leads. Remember to find a quiet, private space for your time together.
Getting started:
Ask warm up questions

to make your interview partner feel comfortable and to ease into the conversation. For example, where were you born? Who did you grow up with? What is your favorite memory from your childhood?
Build trust and rapport:
Listening

is such a simple act, but it is often very hard to do. Try to listen carefully to what your partner says and how they say it. There are so many hidden clues in there and you might find a topic, feeling, or subject that you want to explore further.

Follow-up

a usual turn of phrase or a memorable response by asking "what" questions. "What did you mean by that?" or "What happened next?"

Be conversational.

Don't be afraid to offer one of your own favorite memories about the person. This will ensure that it is a relaxed and enjoyable experience for both of you.
Reflect together:
Repeat events back

to your partner in your own words, giving your guest a chance to affirm that the story is correct or incorrect. This way they have a chance to clarify in greater detail or add a new element.

Don't runaway from silence!

Often we're tempted to fill a long pause during an interview, but if you wait, and allow your partner to really think about what they want to say, you may end up hearing your interview's best moment!
Wrap it up:
Plan some closing questions

that help to summarize the conversation you had and its major themes: "What advice would you give to a new parent?" Or, "Looking back after the war, what lessons would you want future generations to know?"

Be grateful and

thank your partner

for sharing their life with you!
Make sure to sign up for this year's Great Thanksgiving Listen with Facing History and StoryCorps. And don't forget to tag your interview with the keyword FacingHistoryandOurselves! Below you'll find more resources to help you conduct the best interview you can with your loved one!
Facing History Resources:
StoryCorps Resources:

The original version of this post appeared on October 27, 2016.