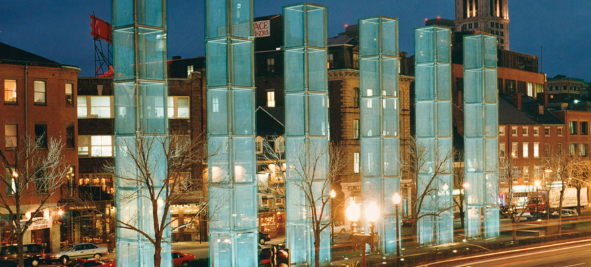 Facing History and Ourselves offers students the opportunity to confront the histories of antisemitism and genocide so that their decisions today are informed by empathy, compassion, and humanity. We support teachers to inspire students with the help of scholars whose research enters classrooms through our case studies. This matters because students are faced with complex choices about the world they are inheriting and the one they wish to build. And, they need deep knowledge in order to grapple with the realities of bigotry and respond to the challenges facing democracy.
Facing History's relationships with scholars is instrumental in offering teachers and students this knowledge. Our Board of Scholars includes over fifty leading experts across multiple disciplines. Some of the most prolific and influential researchers in history, education, psychology, and human rights bring their original thinking to our work.
An example of Facing History's relationship with scholars is our work with Clark University's Strassler Center for Holocaust and Genocide Studies. The Strassler Center's mission is to examine genocide but also to work towards prevention. Like at Facing History, intellectual engagement is a step in the long road towards addressing injustice and establishing an inclusive world where differences can exist and no people is subject to malice.
Strassler Center research is found in the content that Facing History brings into classrooms where students examine moments of cruelty, suffering, and response to atrocity. Deborah Dwork, Rose Professor of Holocaust and Founding Director of The Strassler Center, sits on Facing History's Board of Scholars and pioneered research into survivor testimony and children's experiences during the Holocaust. She was instrumental in expanding the scope of Holocaust and Human Behavior's understanding of the Third Reich.
As part of deepening our relationship with the Stassler Center, Facing History recently hosted an "Emerging Scholars" lecture series featuring four doctoral students who shared their original research that is expanding and reshaping genocide studies.
Gabrielle Hauth introduced research that broke silences around sexuality and survival in concentration camps during the Holocaust.

Asya Darbinyan discussed Russian humanitarian relief for Armenians suffering their own genocide during the First World War.

Jason Tingler honed in on interethnic violence in Chelm, Poland and reminded us that a city once known for vibrant Jewish folktales no longer has a Jewish presence.

Simon Goldberg re-centered our consciousness of place in the Holocaust from camps and ghettos to the railcar as a site of overlooked suffering meriting its own renewed attention. Simon shared the writings of deportees composed on trains during moments of intense suffering and uncertainty. He offered a new genre of victims' voice to consider alongside diaries and survivor testimony.
Each of these lectures unearthed previously underappreciated aspects of genocide studies and let us know that understanding is never comprehensive. With more knowledge comes a renewed capacity to wrestle with broad political trends, particular historical contexts, and the diversity of experiences that coalesce during genocide.
Scholarship evolves. Memory of the Holocaust and other benchmark moments in history are fluid and constantly complicated by new lenses and perspectives. Young and emerging scholars remind Facing History that our understanding of the past must always respond to recent findings. Their insights are a reminder that there is no familiar history and they keep the conversation relevant in contemporary moments when students are looking for knowledge to help them play a role in a world fraught with division and injustice.
Facing History's commitment to working with scholars brings new insights, innovative concepts, and contemporary lenses into classrooms that inspire teachers and students to have conversations about the treatment of "others" ranging from micro-aggressions to genocide.
(Pictured: The New England Holocaust Memorial, Boston, MA)