Today's News, Tomorrow's History is an ongoing series with Listenwise. This series connects Facing History's themes with today's current events using public radio to guide and facilitate discussions around the social issues of our time. Today we will take a look at the presidential election and how it is influencing our activity on social media.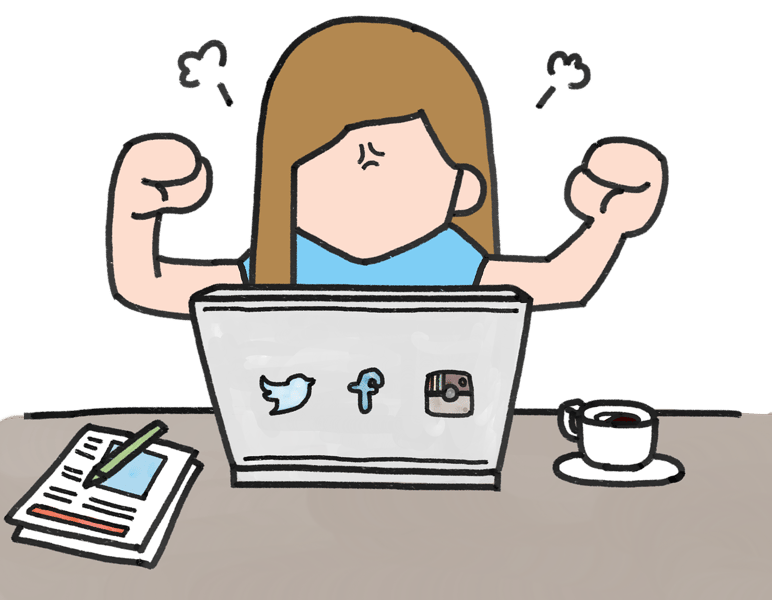 This year's presidential campaign has been particularly divisive and these divisions are also increasingly evident on social media. Although Facebook has been a popular platform for political conversation in past election years, posts have surged this year with over four billion posts, comments, and reactions about this presidential election from January 1 to August 1. Some of those posts are affecting friendships. As people take to Facebook to express their views, contentious political posts have been driving people apart, often leading to unfriending.
Facebook feeds are trained to show you things you like, which means you are more likely to see posts that align with your opinions. This makes it difficult to be informed on both sides of an issue, especially for those who get most of their news from Facebook. However, the polarizing nature of this year's election has created opportunities to learn about your friends' political views that were previously unknown, and some people are deciding they don't want to see those opposing views.
So how can you keep social media friendships intact? Treat these online conversations the same way you would in person: remember to be civil and respectful and that there are people on the other end of those comments. Listen to hear how Facebook users are reacting to political posts and how it's affecting friendships.
Join the conversation: What are the benefits and challenges of being Facebook friends with people on different sides of a political issue? In which circumstances do you think it is okay to unfriend someone on Facebook because of a difference in political beliefs? What do you think are some ways to be informed on all sides of issues that are important in the election?
Keep the conversation going with these Facing History's resources:
Explore more stories about social media and the presidential election from Listenwise:
Listenwise helps teachers use public radio stories in their classrooms. To find more public radio stories and lessons for your middle and high school ELA, social studies, and science classrooms you can sign up for a free Listenwise account!