Today's News, Tomorrow's History is an ongoing series with Listenwise. This series connects Facing History's themes with today's current events using public radio to guide and facilitate discussions around the social issues of our time. We will take a look at protests against racial injustice and the reaction from many points of view.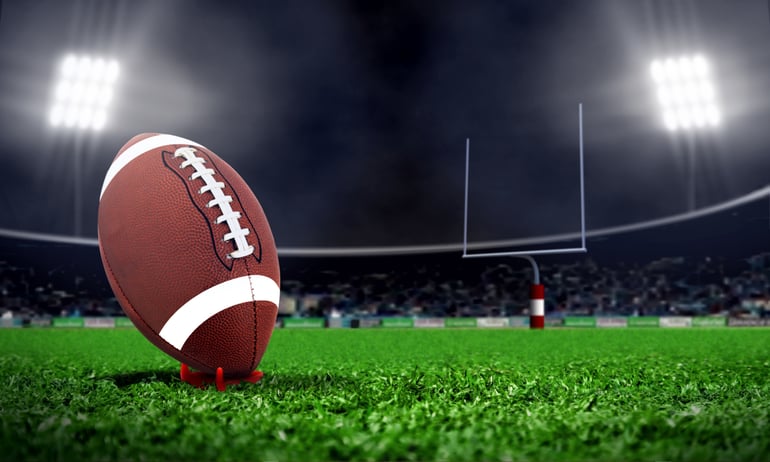 Colin Kaepernick has been an elite quarterback in the NFL but he's also one of the most controversial athletes in the league. Kaepernick does not stand during the national anthem. Instead he kneels in silent protest against racial injustices and police brutality. Kaepernick has not been signed by a team this year, a slight he believes is part of an effort among NFL owners to lock him out, and he has filed a grievance.
As unarmed black men continue to be shot by police, Kaepernick's protest has become a movement in the NFL. Some players supported his protest and joined him in kneeling. A Denver Broncos player knelt during the anthem and stated, "I'm not against the military, I'm not against the police or America. I'm against social injustice." Some people saw this as disrespect for America, the flag, and war veterans and he was labeled "unpatriotic" by many people. On Twitter, President Donald Trump attacked NFL players who have knelt during the anthem. As a result, other athletes were inspired to kneel as well, some held a fist in the air, while others locked arms and stood during the anthem.
Some people believe that those who kneel are disrespectful to America. Others believe that politics should be removed from football games. And a third camp believes that kneeling brings awareness about racial injustice, and that players have the right to protest peacefully. Listen to this story and then debate: What do the national anthem protests mean?
Join the conversation:
What are the points of view on standing for the national anthem in this story? What are the various meanings and purposes that could be taken from the act of kneeling during the national anthem? Why is it easier for some people to separate sports and injustice than for others? Why do you think people have such a variety of reactions to this protest? In your opinion, what would a peaceful protest of injustice look like?
Keep the conversation going with Facing History's resources:
Explore more stories about protests and racial injustice from Listenwise:
Listenwise helps teachers use public radio stories in their classrooms. To find more public radio stories and lessons for your middle and high school ELA, social studies, and science classrooms you can sign up for a free Listenwise account!