Today's News, Tomorrow's History is an ongoing series with Listenwise. This series connects Facing History's themes with today's current events using public radio to guide and facilitate discussions around the social issues of our time. In honor of the UN International Day of Remembrance of the Victims of Slavery and the Transatlantic Slave Trade on March 25, we will take a look at how students learn about slavery in the United States.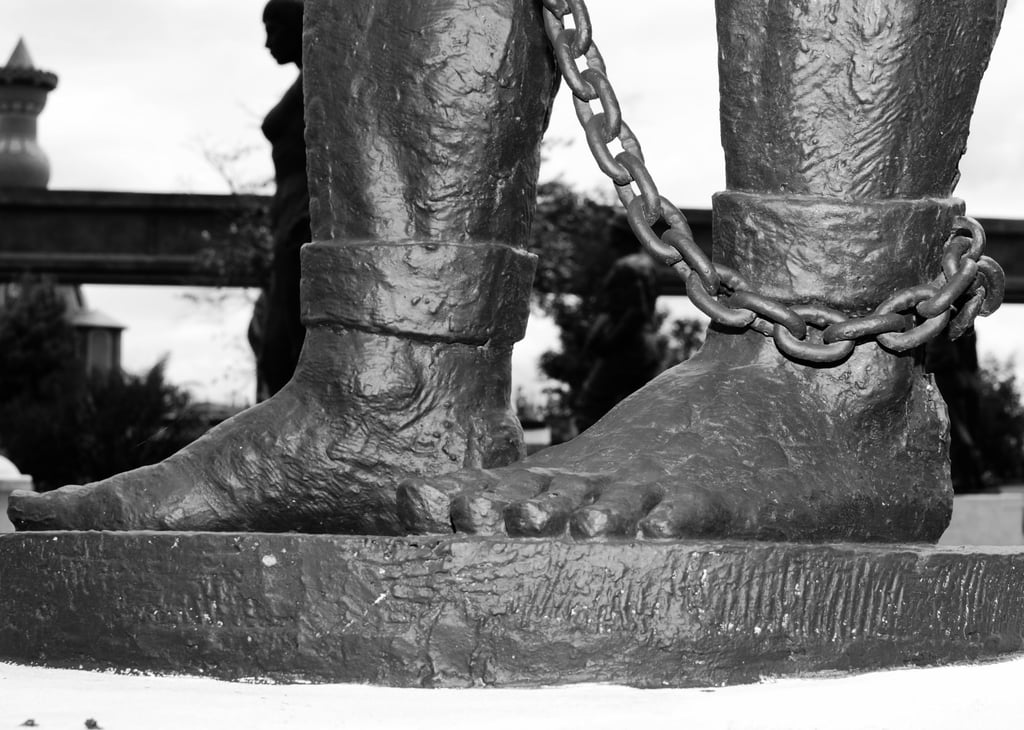 Image licensed under CC BY 2.0
To understand America today, it's critical to understand the history of slavery. The capture and transportation of over 12 million people from Africa to Europe and America is hard to imagine and difficult to teach. A new report by the Southern Poverty Law Center's Teaching Tolerance project finds that most high school seniors don't fully understand many facts about slavery. For example, only 8% of students knew that slavery was the main cause of the Civil War and only a third of students correctly identified the 13th Amendment as the law that officially ended slavery.
Many US cities were shaped by slavery. Colleges, businesses, and many US presidents owned slaves. Even after slavery was legally abolished, inequality existed in Jim Crow laws along with social, economic, and legal systems. Slavery and segregation were a source of profit and power and understanding this helps students see the relationship between race and inequality today.
Slavery is an uncomfortable subject and is sometimes taught with mixed messages. Younger students often learn about and celebrate heroes such as Harriet Tubman and other abolitionists before learning about the horrors of slavery. For older students, teachers also must manage student reactions that may include defensiveness, feeling singled out, placing blame on others, or various other feelings students struggle with while learning about slavery.
Students should be taught about the history of slavery with good materials, training, and standards with enough depth to adequately inform them about slavery's complexities and realities. Unfortunately, this study found that educators aren't provided with these tools and students are not adequately educated about the history of slavery and how it is connected to racial inequality today. Listen to this story to hear about the problems and possible solutions to educating students effectively about the history of slavery.
Join the conversation:
What are the effects of teaching about the "good people" and abolitionists before teaching about the reality of slavery?

How is racism connected to slavery and to racial oppression?

What do you think could help better educate students about slavery? Explain.

Do you believe that to understand the United States today we have to understand more about slavery? Why or why not?
Keep the conversation going with Facing History's resources:
Explore more stories from Listenwise:
Listenwise helps teachers use public radio stories in their classrooms. To find more public radio stories and lessons for your middle and high school ELA, social studies, and science classrooms you can sign up for a free Listenwise account!