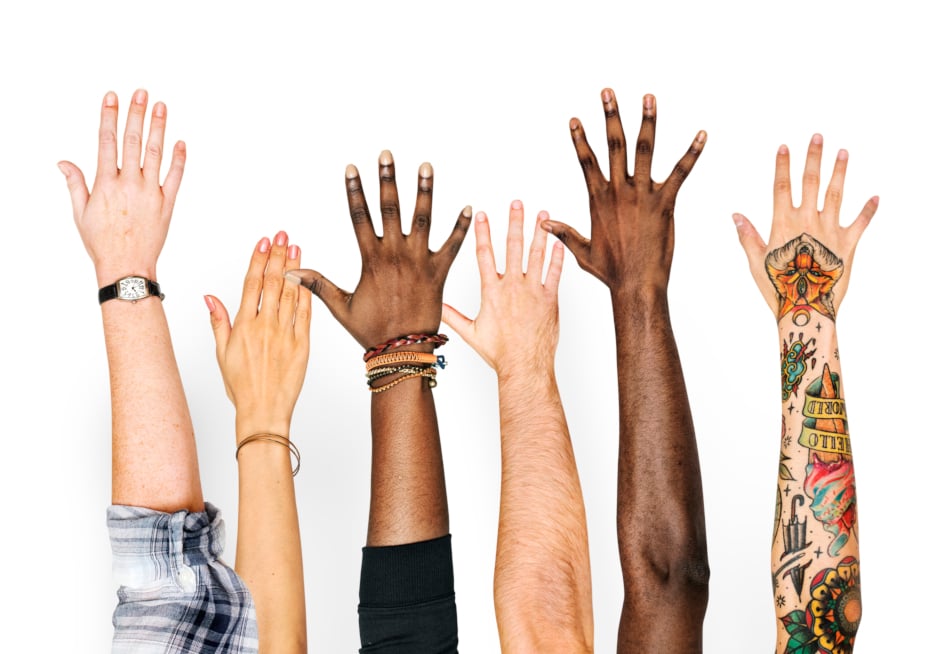 "Democracy cannot succeed unless those who express their choice are prepared to choose wisely. The real safeguard of democracy, therefore, is education." -Franklin D. Roosevelt
During April, Extinction Rebellion staged one of the biggest acts of peaceful civil disobedience that London has ever experienced. Over 1,000 arrests were made, with many of those arrested returning to the protest as soon as they were released. The group – who are said to cite the Suffragettes, Occupy and the Rev. Dr. Martin Luther King, Jr. as sources of inspiration – are striving to create a common sense of urgency around the world about climate change. To my knowledge, the events in London did not result in any violence or conflict despite the number of people involved and the disruption caused. Was the success of the peaceful aspect of this action a reflection of the lack of an 'opposing' group? Very few would actively stand against saving the planet, even if they might question the extent of the crisis it is in. It remains to be seen if this approach will result in Extinction Rebellion's demands being met in our current political climate – and how this act of disobedience will be seen through the lens of history. Will Extinction Rebellion, like many movements before it, determine that it has to go beyond peaceful protest to make the change it wants to see in the world?
At Facing History, we are advocates of peaceful civil action and encourage people to stand up for the things they believe are important to them and the health of the society in which they live. Inevitably, however, people will – at times – stand for opposing things and therein lies the possibility of conflict and violence when these collide. And then, of course, such protests may attract people who are actively choosing to cause violence and disruption as their primary intent – not necessarily because they are aligned with the cause for which the event is staged. Examples of both are not hard to find, and in our current climate seem to be more frequent and, at times, extreme in their impact.
Being an Upstander can be difficult in our modern political climate. How do we stand up for what we believe to be right - and challenge bigotry and hatred - without reproducing the divisiveness or violence of those we consider to be the perpetrators? What does it mean to Stand Up for Democracy? And what is the role of our schools and teachers in this?
This week, I spent an hour in a Facing History classroom with thirty 11- and 12-year-old boys who have spent the last term exploring identity, belonging and difference. We had one of the most mature debates I have engaged in on whether using violence can ever be considered okay. They were thoughtful and engaged, raising questions that challenged my perspective. Their teacher was a skilled and student-centred practitioner who used questions and interactive exercises to create a space in which the boys could think clearly about moral choices. For me, this is an example of education doing its job – enabling young people to grapple with important questions, consider their role in society and gain a deeper understanding of, and empathy towards, others and their standpoints. I left the classroom feeling confident that these young men are becoming equipped to be our next generation of thinkers, activists and leaders.
This is not easy work, and the depersonalisation of education and increasing focus on knowledge-based examinations make it even harder for teachers to help students tackle some of these questions thoughtfully. In the "Protesting Discrimination in Bristol" lesson within Facing History's Standing Up for Democracy teaching unit, students study the Bristol Bus Boycott including the impetus behind the strike, the way in which it was organised and the consequences of this act of civil disobedience. The strike, which began in 1963, saw a group of activists working to expose the employment "colour bar" that existed in the Bristol Omnibus Company. Though there were vacant conductor and driver positions, non-whites who applied for them were rejected outright due to the colour of their skin. The subsequent boycott, and the media coverage and support that it garnered, led to the passing of the Race Relations Acts in 1965 and 1968 - legislation that would protect individuals from racial discrimination in the workplace. What is so powerful about this lesson is that it highlights the transformative power of non-violent civil disobedience, whilst empowering students to learn from the past and think about how to redress social wrongs in the present. By studying the example of the Bristol activists, students are then able to discuss and explore what methods are available to them to bring about change in their communities. This approach – which combines rigorous academic study with opportunities for reflection on one's identity and moral choices – enables students to consider their place in society, their rights and responsibilities in a democracy and their agency to effect change. That is why it is both powerful and effective.
You can follow these links to learn more about our Standing Up for Democracy scheme of work for UK educators and register for our two-part webinar series exploring the resource. We also invite you to learn more about Facing History's pedagogical approach.