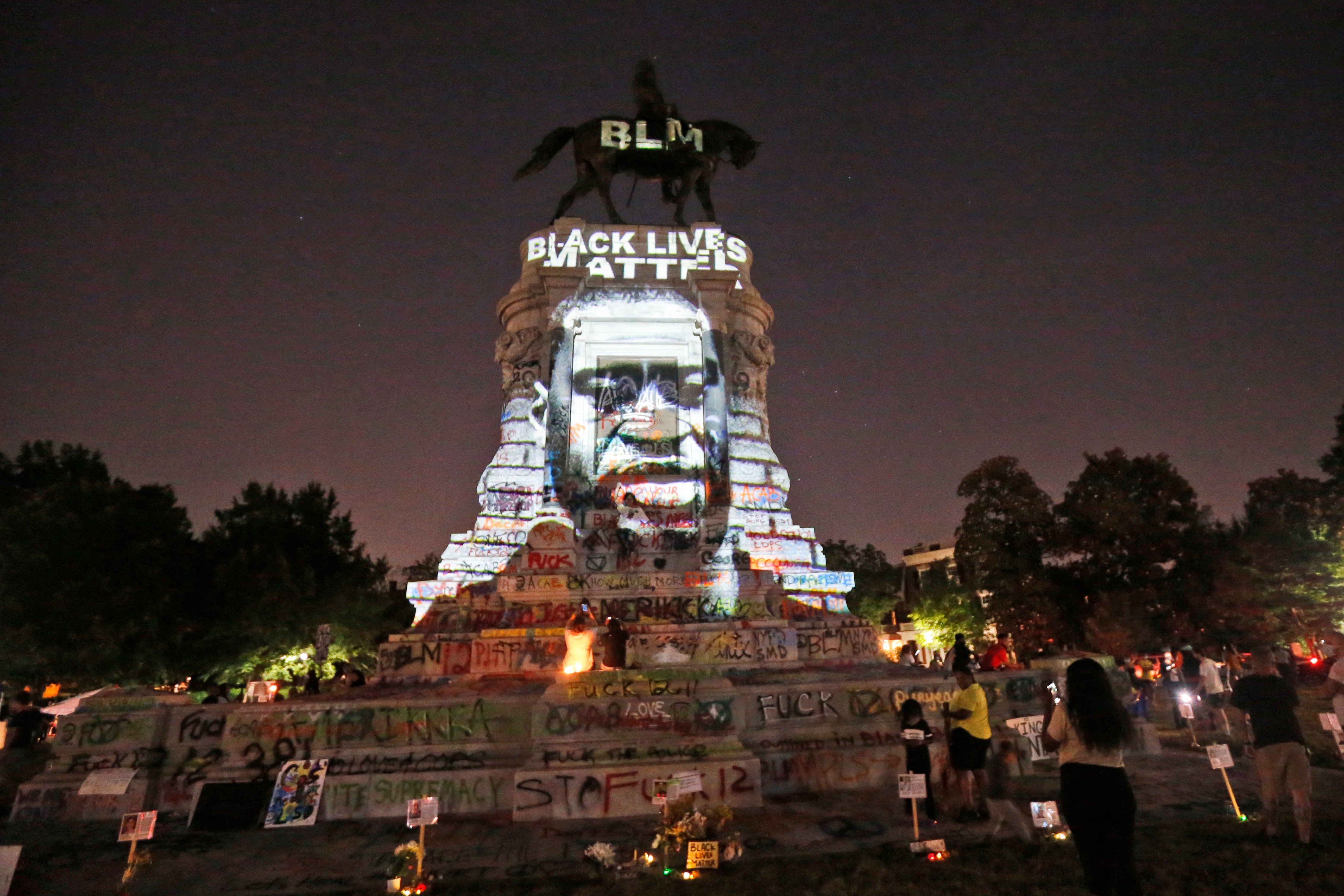 What have our communities and nation chosen to memorialize and why? These are among the questions that Americans are grappling with in the midst of massive social upheaval and a growing list of instances in which protesters are removing or defacing monuments celebrating historical figures⁠—monuments they feel celebrate racist legacies and signal an ongoing commitment to upholding racism. This wave of direct action has also spread to countries like England and Belgium as their populations reckon with the legacies of racism and colonialism in their own corners of the globe. Facing History invites educators to explore the following lessons on the contested meaning of monuments and historical symbols, as well as how new monuments and symbols have the potential to ground us in narratives that aid repair:
This lesson is designed to help students understand the role that memorials and monuments play in expressing a society's values and shaping its memory of the past. The lesson invites students to explore how public monuments and memorials serve as a selective lens on the past that, in turn, powerfully shapes our understanding of the present. It also explores how new public symbols might be created to tell a new narrative that addresses the limitations of prevailing understandings of history.
After Charlottesville: Contested History and the Fight Against Bigotry


Through an examination of responses to a 2015 incident of violence and terror—when a white supremacist murdered nine African American worshipers in a South Carolina church—this lesson invites students to think deeply about the conflict over the public memory of the Civil War in the U.S. and the questions it raises about the relationship between history and the possibility of democracy. Recent debates have ranged in focus from the appropriateness of monuments to Confederate generals and politicians to the use of the 'Confederate battle flag in various contexts. The debate in 2015 centered on the meaning of the latter.


This gallery of images and accompanying essays feature a variety of memorials and monuments that have been constructed to remember the Holocaust. Together, they implore us to ask: How do we keep history alive in our communities? Which events and people are worth remembering, and why? Memorials and monuments reflect, in part, the ways that communities and individuals have answered these questions.
--
Facing History and Ourselves invites educators to use our lesson "After Charlottesville: Public Memory and the Contested Meaning of Monuments" in your physical or virtual classroom.

PHOTO: An image of George Floyd is projected on the base of the statue of Confederate General Robert E. Lee on Monument Avenue in Richmond, VA. (AP Photo/Steve Helber, File)