As a Facing History-trained teacher, I strive to consistently integrate authentic voices in the classroom through survivor testimony. My students have heard my mantra many times: The greatest gift you can give another person is to listen to his/her story.
But the art of listening itself is rarely taught, and sometimes it is not even considered. The need for teaching students how to really listen empathetically and skillfully has never been greater. Today listening is included as part of the Common Core State Standards and many teachers recognize that it is a skill that can be developed and improved with practice.
In a visual world, where videos are ubiquitous, listening - just listening - might seem archaic to our students. Becoming a good listener takes structured opportunities for practice…and patience.
This is where the new online teacher tool Listenwise comes in. Founded by a former NPR journalist, Listenwise helps teachers bring current radio news stories into the classroom. Stories are archived according to subject and genre to provide easy access for teachers, and also include lesson plans and class activities that help connect today's news to themes and subjects we might already be covering with students. The stories give students the opportunity to hear the natural voices of the reporter and the interviewees, to listen to the exchange of ideas and perspectives, and to practice skills of evaluating information presented by diverse media.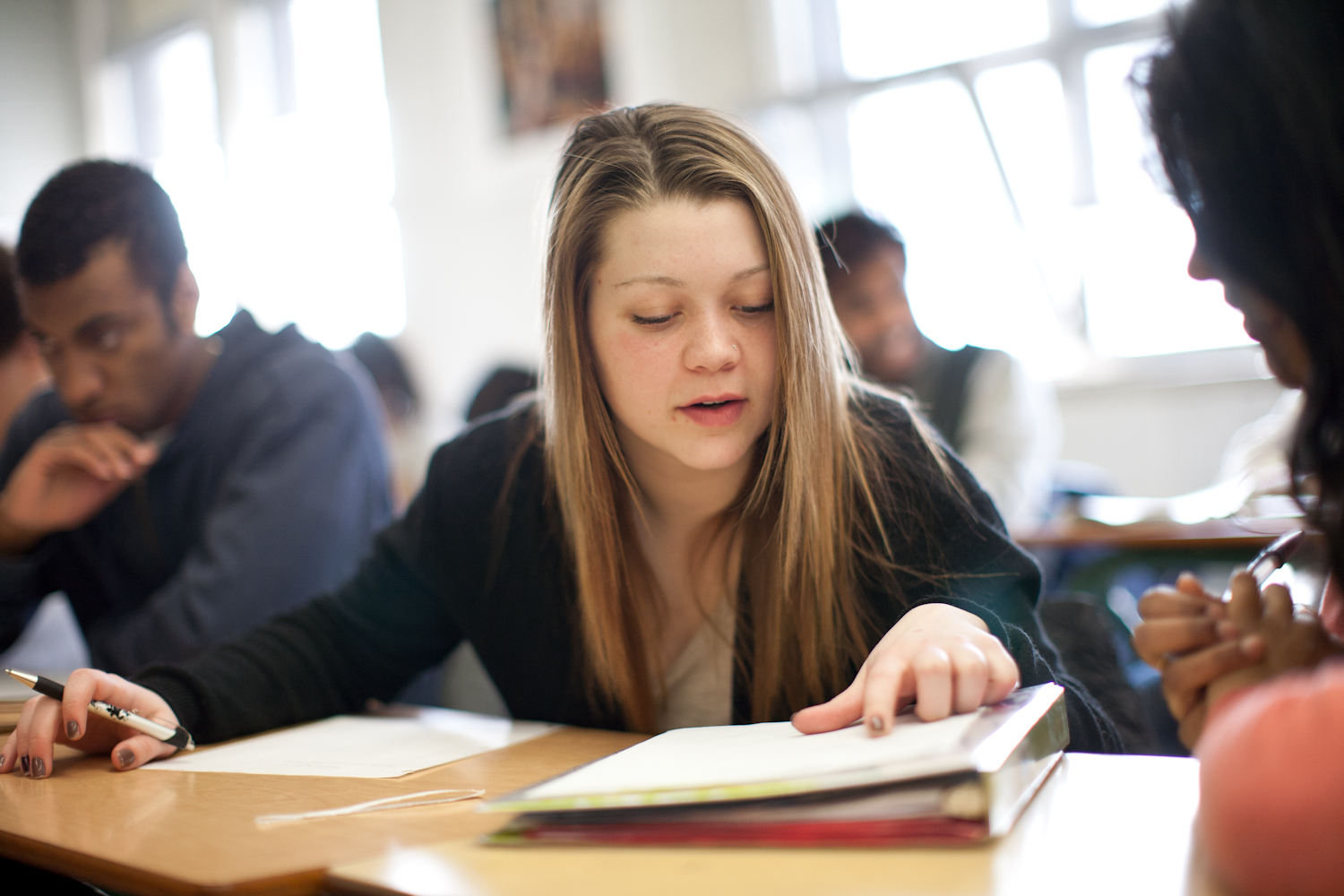 As this school year was winding down, I used a Listenwise story on Starbucks' decision to discourage customers from carrying guns in their stores in my ELL (English Language Learners) U.S. History classroom.
My students are multi-level English language learners, and so they all had different entry points to the story. Using a lesson I had created for the piece, students listened to the story first to identify the main idea and theme. During the second listen, students used a graphic organizer to listen for each speaker's voice and point of view. After this second listen, we quickly went over a few key vocabulary words, and then a lively debate ensued. Using prior knowledge, students related the story to the Second Amendment. More significantly, students began to speak about guns in their own lives.
With students hailing from countries including Iraq, Burma, and Nepal, I had always known that I had "survivors" in my own classroom, but the radio piece provided a jumping off point for these young adults to tell their own stories. It helped them realize that they had a story to tell, and knowledge about a subject. And it helped provide them with an example of how we can use our voices in different ways to tell our stories. Even more importantly, our classroom practice of recognizing the importance of listening as a skill, gave their classmates a chance to really hear their stories.
A Facing History classroom often involves debates and discussions about ethics and morality. These discussions are enhanced when students are skilled in the art of listening. One of my favorite Facing History activities is Save the Last Word for Me, which promotes active listening. Which teaching strategies do you use to promote active listening? Comment below!