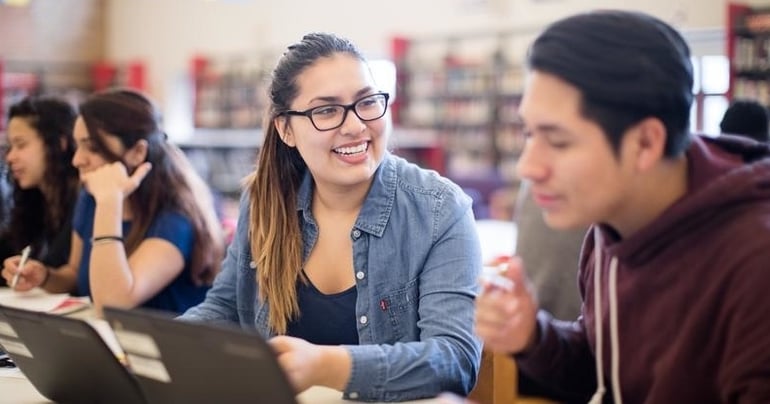 These are deeply troubling times. Every day, the rights of marginalized people face renewed attack. Hate crimes have surged. Our national dialogue continues to spiral further into destructive narratives of us vs. them.
Many of us are struggling to process these assaults on our values; to stand up for our friends and neighbors; to lift up the compassion, empathy, and care that bind us together. But while recent events have been difficult to understand for adults, they are even more difficult to explain to our children.
As any teacher and parent knows, children are like sponges. They observe and absorb their surroundings, taking in the good as well as the bad. It's no surprise then that trauma at home and in our communities often seeps out into classrooms and schoolyards. Bullying and violence in our schools is nothing new—but with hatred and divisiveness dominating the news headlines, their impact becomes even more acute. Indeed, students and teachers across the country have reported heightened anxiety and a troubling increase in bigoted harassment tied to the current political climate.
We cannot ignore what's happening outside the classroom. Rather than shy away from the difficult issues laid bare by this fraught political moment, we have an obligation to confront them head on.
Schools need to become places that create the conditions for true and active learning, for meaningful support and nurturance, for healthy questioning, dialogue, inquiry, active engagement, real imagination, and agency.
Facing History works toward this vision every day. Spanning history, civics, humanities, and literature, its courses bring students on journeys of discovery, incorporating ethical decision-making skills and social-emotional learning into the study of history and human behavior.
Facing History encourages students to consider the choices that led to the injustices of the past, and relate them to the choices each of us faces today. They encourage young people to take ownership of their world and community, and reflect on their place in the continuum of historical progress. These courses give students—entire schools, in fact—a new framework for understanding our shared history, not as a static index of past events, but as a living entity that each of us plays a role in shaping.
In short, Facing History prepares students to be thoughtful, engaged, connected, and compassionate people—something America needs now more than ever.
Yet this type of "whole child" education—which emphasizes social, emotional, and creative growth alongside traditional skills—remains vastly undervalued in our schools. Increasing emphasis on testable subjects like math and reading has led to a sharp decline in social studies and civics education, with the most marginalized—and most traumatized—schools hit hardest. This doesn't make any sense.
That's why we at the NoVo Foundation are so proud to support the work of Facing History, and so many other advocates, working to strengthen social and emotional learning in our schools.
By giving our children the space and support to develop socially and emotionally, by teaching them how to connect, express themselves, and build community with others, we can equip the next generation to confront our country's often painful history, and imagine a more just and balanced future. By modeling cooperation, empathy, and mutual respect in the classroom, we can prepare our children to be leaders and change-makers in their communities. Through education, we can advance our shared mission of transforming our culture of domination and exploitation into one of collaboration and partnership.
Throughout history there have been powerful forces seeking to divide us and exploit our fears for their own gain. We believe a different future is possible. We can give the next generation the tools to reject calls to racism, sexism, and xenophobia, and to instead build a more peaceful and inclusive world. Facing History is helping to leading the way and we are proud to stand with you.
Learn more about Facing History's impact. Our content and methods have been proven to significantly increase engagement, empathy, critical thinking skills, and civic responsibility among young people.