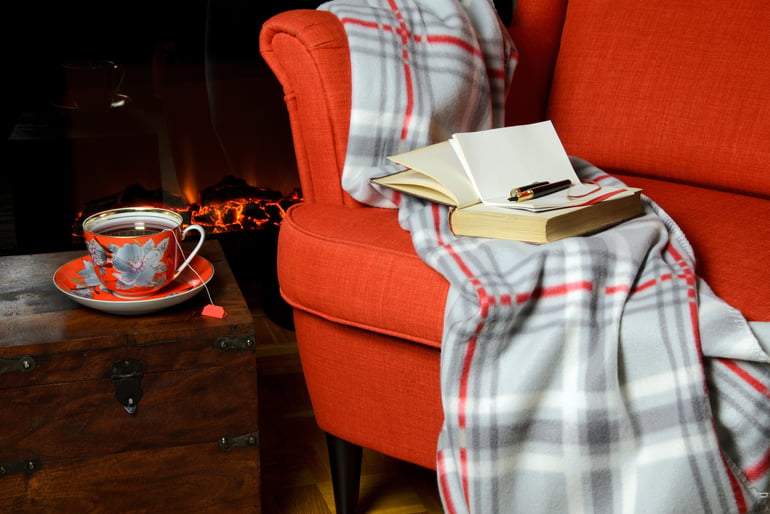 Daylight hours are dwindling, and temperatures are cooler. What better time to hunker down inside and take a book break? Engage your heart and imagination with these book selections by Tracy O'Brien, Facing History's Director of Library Services. They touch on important Facing History themes such as history, democracy, identity, inclusion, and education.


Dear America: Notes of An Undocumented Citizen, by Jose Antonio Vargas
Ages 11 and up

Jose Antonio Vargas, a Pulitzer Prize winning journalist, has written this courageous, timely and searing memoir about learning that he was an undocumented immigrant at age 16. He describes in poignant detail his subsequent two decades in the United States, living in fear of deportation, unable to travel outside the country, and his inability to fully participate in the benefits of the American economy despite being an enormously successful journalist and media producer. He talks with candor about the circumstances that caused his mother to send him to the United States from the Philippines, his feelings of betrayal upon learning that he did not have "papers," but also of the kindness and support that was shown to him by teachers, neighbors and community members who learned of his secret. This is not a book about the politics of immigration, but more a glimpse into the personal journey of one of the more than 11 million human beings whose fate is uncertain in the country they call home. For a related teaching idea, explore The Many Faces of Global Migration, which features a photo essay and classroom activities.

From Broken Glass: My Story of Finding Hope in Hitler's Death Camps to Inspire a New Generation, by Steve Ross, with Glenn Frank and Brian Wallace
Ages 13 and up

In August 2017, two days after the Unite the Right white supremacist rally in Charlottesville, Virginia, the New England Holocaust Memorial was vandalized for the second time, creating a pile of shards from one of its glass towers. For Steve Ross, the image called to mind Kristallnacht, the Night of Broken Glass in which Nazis and German civilians vandalized Jewish-owned buildings with sledgehammers and burned synagogues. Broken glass is an apt image framing Ross's memoir of surviving the Holocaust, his emigration to the United States after World War II, his career as a social worker helping underserved and troubled young people in Boston, and his founding role in the creation of the New England Holocaust Memorial. Alternating chapters contrast his suffering under the Nazis with his post-war life. The chapters weave together and become a tapestry of determination, at first simply to survive, but later to take back life and help others. His life leaves an admirable legacy, of people helped and history commemorated. Although Ross may have witnessed broken glass, he lived life as a glass half full, and made the most of it. To learn more about the Holocaust, explore our collection of resources.

I Am Enough, written by Grace Byers and illustrated by Keturah A. Bobo
Ages 4-8

"Like the sun, I'm here to shine," the rhyming text begins, and each page that follows offers an affirmation of the beauty within each child. Beautifully illustrated by Keturah A. Bobo, the overall message of this charming picture book is an important one for children (and adults who might be reading along). " We are all here for a purpose. We are more than enough. We just need to believe it." The author, Empire actor and activist Grace Byers, was bullied throughout her childhood due to her multiracial identity and as a child of deaf parents. She wrote this book out of a desire to empower young girls against the effects of bullying, and to help them cultivate a positive self identity. She has more than achieved that goal with this book.

March Forward Girl, by Melba Pattillo Beals
Ages 11 and up

Melba Beals, one of the Little Rock Nine who integrated Central High School in 1957 writes this powerful, readable memoir about her growing up years under Jim Crow segregation in Arkansas. We learn about her family, church, and African American community, all of which helped her possess the strength and resilience to participate as one of the Little Rock Nine. We also learn about the daily indignities and terror that came of being African American under the domination of white supremacy, Jim Crow laws and Klan violence. This book is a biographical "prequel" to Beals' previous memoir Warriors Don't Cry, which focuses primarily on the years 1957-58, and the events surrounding the desegregation fight. In this memoir, Beals focuses on her life from age 3 up until high school. Facing History has materials to support Warriors Don't Cry, as well as an in-depth curriculum about desegregation in Little Rock.

Resistance, by Jennifer Nielsen
Ages 10-14

In this fictional work based on historical events and the actions of real resistance fighters, Chaya Lindner is a teenager living in Nazi-occupied Poland. Simply being Jewish places her in danger of being killed or sent to the camps. However, Chaya is determined to make a difference. Using forged papers and her fair features, Chaya passes as Christian, and becomes a courier who travels between the Jewish ghettos of Poland, smuggling food, papers, and even people. In this very tense and engaging novel, we learn about the difficult dilemmas that face Chaya and her fellow resistance fighters, and the dire consequences that result if something goes wrong. Of course, the Jewish resistance was not adequately equipped, and was vastly outnumbered by the Nazis, but they were determined to save as many lives as possible, and to live or die fighting for their lives, and the lives and dignity of others. To learn more about Jewish resistance during the Holocaust, explore our unit on Jewish Partisans.