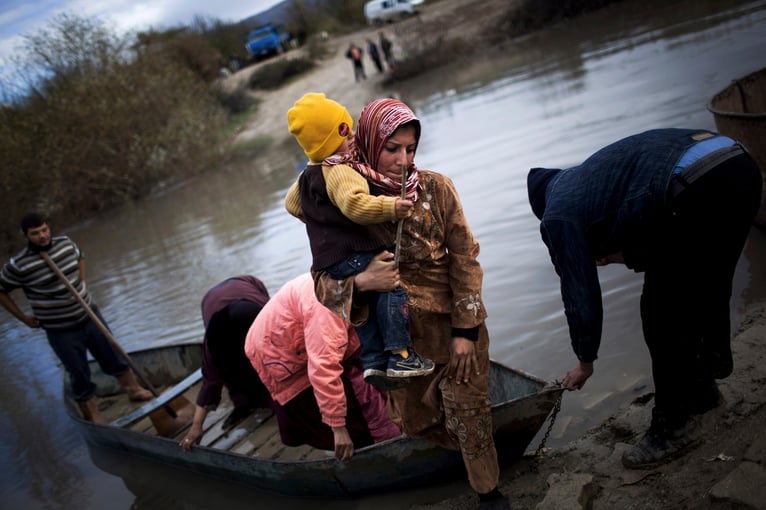 According to the United Nations, "every minute 20 people leave everything behind to escape war, persecution, or terror." People also flee natural disasters. That's 28,300 people in a day. Currently, more than 65 million people are refugees or internally displaced. This is the largest figure ever recorded. World Refugee Day provides us with the opportunity to pause, learn more and reflect on our individual, local, national, and global commitments as citizens and as human beings.
Here are three stories to commemorate World Refugee Day. We hope these inspire you to consider and discuss what responsibilities individuals have to respond to the needs of refugees today.
Sasha Chanoff is the co-founder and executive director of RefugePoint, an organization focused on "the most vulnerable refugees including, among others, women at risk, survivors of torture, and orphans and other minors separated from their families." RefugePoint began in response to the question, "What can I do to help refugees in their most desperate hours?" Listen to Sasha describe the moral dilemma that inspired his work during a performance at The Moth.
Warsan Shire is a British poet born to Somali parents in Kenya. In 2013, she was named London's first ever Young Poet Laureate. Her poem, Home, has given words to the global refugee crisis. Refugees, advocates, educators, and citizens worldwide have turned to the poem to express the seemingly unimaginable:
"no one leaves home unless
home is the mouth of a shark
you only run for the border
when you see the whole city running as well"
Milton Phangwa is a teacher in the small township of Zwelethemba, about two hours from Cape Town, South Africa. He saw that the growing population of immigrants and refugees in his township were living in fear. A year before the xenophobic attacks that rocked South Africa in 2007, violence erupted in Milton's township. He decided to do something. As a teacher, he knew that he could help his students become more informed about refugees, human rights, and their neighbors. They became upstanders. Watch Milton's story.
Want to help your students understand and explore what it means to be a refugee? Check out our lesson, "Understanding the Global Refugee Crisis," which includes videos featuring Samantha Power, United States Ambassador to the United Nations (2013–2017). She challenges students to consider questions such as, "What responsibility do individuals have to respond to the needs of refugees?" and "What can an individual do to help?"
Photo Credit: The Associated Press