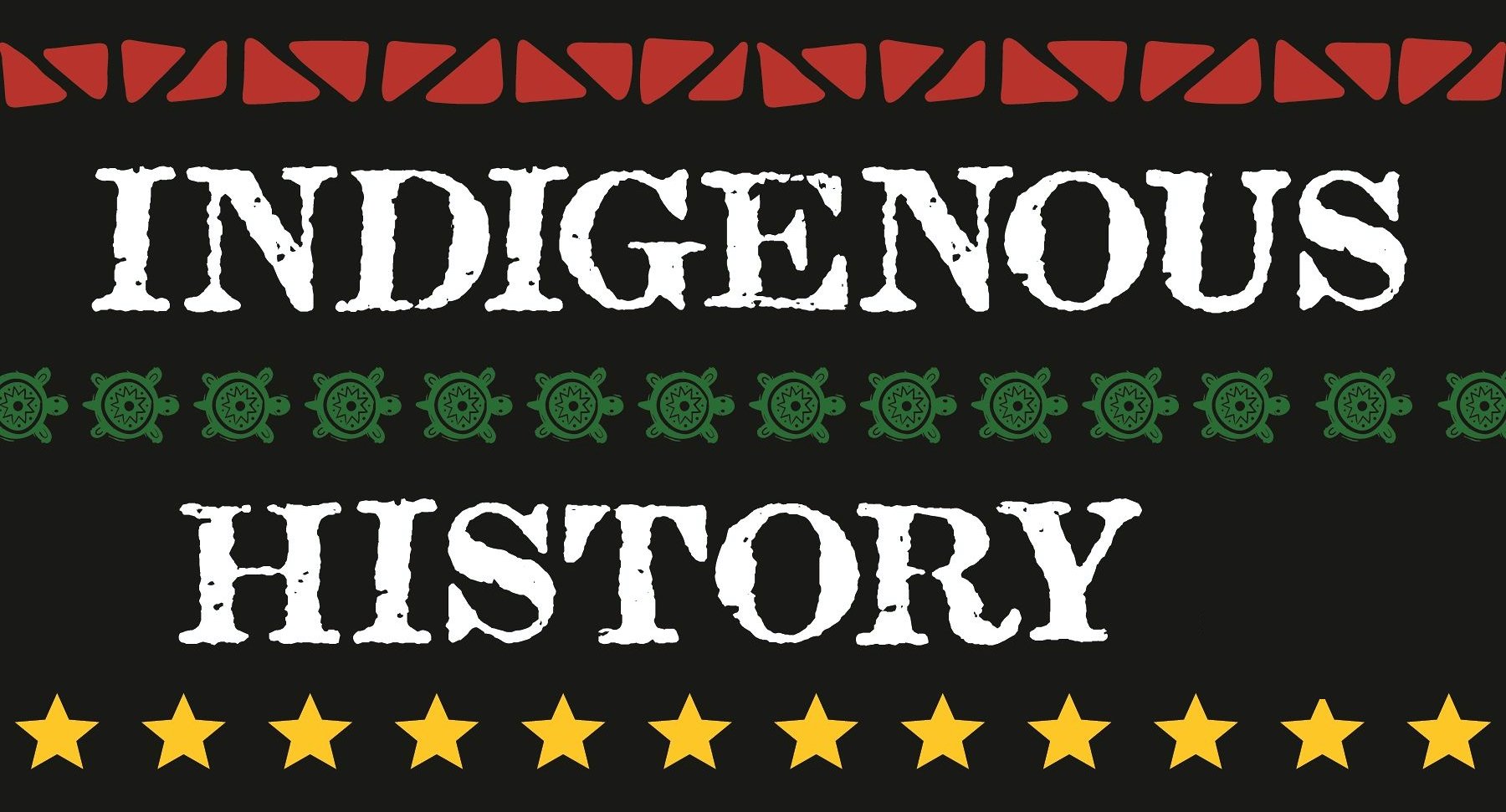 Here at Facing History, we see heritage and awareness months as opportunities to deepen our knowledge of and attention to the histories and contemporary experiences of historically marginalized communities. However, the focus on celebrating these communities over one particular month can further marginalize the very experiences we are hoping to elevate. With this in mind, what follows is an invitation to engage with important themes raised by Native American Heritage Month this November and throughout all of the months of the year.
During Native American Heritage Month this November, there are a host of virtual events taking place that anyone can join to deepen their knowledge of Native American history and contemporary culture, and learn how to teach this material more effectively in the classroom.
The 4 events listed below include one professional development event designed for teachers, two lectures on significant and underexplored areas of Native American history, and a highly anticipated dance and music performance led by the Wampanoag Nation Singers and Dancers.
Below is an excerpt from each event organizer's promotional language:
Native American Boarding Schools as a Tool of U.S. Empire
Friday, November 19, 2021
10:00am EST
University of Michigan Alumni Association
"The Alumni Association is sponsoring the November Clements Bookworm. The Clements Bookworm is a webinar series in which panelists discuss history topics. In this episode, Dr. Veronica Pasfield discusses her continuing research to understand the full purpose and force of federal Indian boarding schools. She asserts that the creation story of Carlisle Indian School must be rooted in missionary schools founded to prepare Kanaka Maoli for wage labor on their own Hawaiian homelands as well as in the captivity of Native children in the Southwest by a U.S. Army desperate to bring about the submission of Western tribes by any means necessary. While administrators touted assimilation as a benevolent enterprise, the archives show that Indian children were used as hostages to secure the extraction of tribal resources, and 'schools' were used as an instrument for transforming indigenous peoples into a permanent underclass in their own homeland."
Celebrate! with Wampanoag Nation Singers & Dancers
Saturday, November 20, 2021
11:30 AM – 12:30 PM EST
Hosted by the John F. Kennedy Presidential Library and Museum
"Join the Wampanoag Nation Singers and Dancers as they share stories of both their history and modern culture in a performance that culminates with a dance in honor of Native American Heritage Month. During this virtual program from wherever you are, the whole family can join in learning new movements and words for interactive elements. The Celebrate! series, appropriate for family audiences and children ages 5 and up, highlights America's rich cultural diversity through the arts. This program is tied directly to President and Mrs. Kennedy's concern for and support of the arts and culture in a democratic society. Thanks to generous support from the Martin Richard Foundation and the Mass Cultural Council all performances are free."
Cultural Representation in Education
Tuesday, November 23, 2021
6:00 pm - 7:00 pm CST
Hosted by the Mitchell Museum
"Join us to learn about Native American history, culture and traditions first-hand from the perspectives of Indigenous educators… Waqnahwew Benjamin Grignon (Menominee Indian Tribe of Wisconsin) is a teacher of traditional Menominee arts. He represents the Menominee Nation and approaches culturally-responsive education by using Menominee Language, Culture, and art to promote and preserve tribal history as a pathway for future generations and positively influence the education of the youth in his community. He is the 2019 Wisconsin High School Teacher of the Year and the recipient of the 2020 National Education Association's Leo Reano Memorial Human and Civil Rights Award. Benjamin will be speaking about his journey to becoming a teacher at the Menominee Indian High School. He will be sharing the lessons he has learned over his 14 years of teaching experience and how this journey influences Menominee education by helping to design the Kaehkēnawapahta͞eq Menominee Immersion Charter School."
Kyle T. Mays — An Afro-Indigenous History of the United States
Monday, November 29, 2021
6:00 PM – 7:00 PM
Hosted by the Boston Public Library
"Join us for an online talk with Kyle T. Mays, author of An Afro-Indigenous History of the United States, the first intersectional history of the Black and Native American struggle for freedom in our country that also reframes our understanding of who was Indigenous in early America...
Beginning with pre-Revolutionary America and moving into the movement for Black lives and contemporary Indigenous activism, Afro-Indigenous historian Kyle T. Mays argues that the foundations of the US are rooted in antiblackness and settler colonialism, and that these parallel oppressions continue into the present. He explores how Black and Indigenous peoples have always resisted and struggled for freedom, sometimes together, and sometimes apart… Mays compels us to rethink both our history as well as contemporary debates and to imagine the powerful possibilities of Afro-Indigenous solidarity."

--
Facing History and Ourselves invites educators to explore our interview with Facing History Canada in which we discuss strategies for teaching settler colonialism beyond Canada.
Pictured above: A portion of the cover of Kyle T. Mays' book An Afro-Indigenous History of the United States (Beacon Press, 2021).