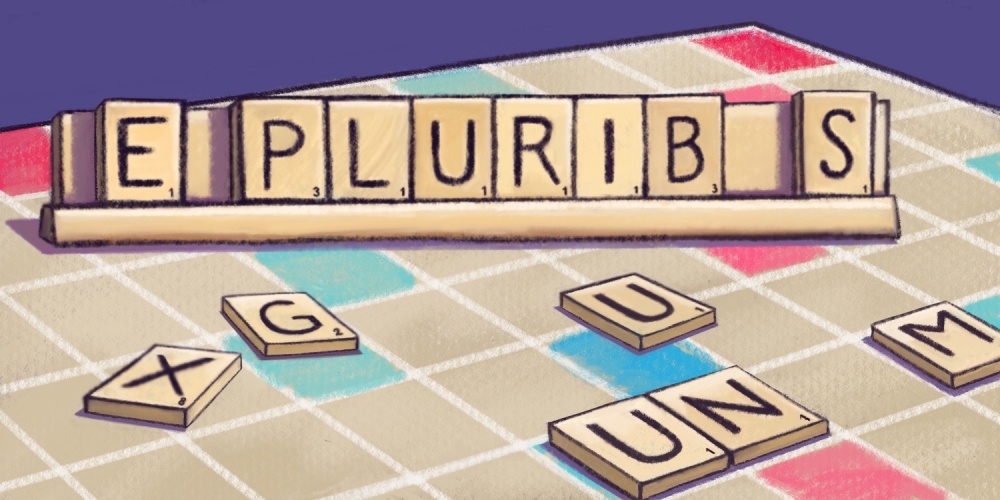 Today is World Refugee Day. Read this guest post from Leah Shafer to consider the unique challenges refugee students face everyday in the classroom.
Even with restrictions placed on refugee resettlement amid changing political mandates, the United States has welcomed more than 50,000 refugees per year in the past decade. Nearly one-third of these refugees are children, who often expect their new futures in America will be anchored by education, continued opportunity, and stability.
But the sad truth is that many of these children will confront monumental challenges related to race and socioeconomic status as they transition into adulthood — barriers that can prevent them from fulfilling their American dream.
A critical look at these children's education in the US reveals that it is just as important for schools to acknowledge refugee students' steep and specific challenges as it is to help them perform well academically. Teachers have to be wary of the "false hope" that being successful in school will translate equally into livelihood opportunities for all students, according to a new paper by international education policy expert Sarah Dryden-Peterson and doctoral student Celia Reddick. Educators need to equip refugees with an understanding of the challenges they will face in the U.S. if they are economically disadvantaged or people of color — and not assume that these students will live the simpler lives of some native born and more affluent Americans.
The Story of Moussa
Dryden-Peterson and Reddick explore the case of a young man named Moussa, whose story shows how difficult it can be for refugee children to thrive into adulthood in the United States — even after attending a caring, innovative school.
Moussa and his family fled civil war in Sierra Leone when he was a baby, and then spent over a decade in Guinea. Facing more violence there, his family came to New York City in 2006, when Moussa was 13. At first, Moussa flourished. He attended a small project-based high school specifically focused on meeting the needs of newly arrived immigrants and refugees. He participated — first as a student and later as a tutor — in an afterschool program that served other newcomers, and he won an essay competition that sent him to President Obama's 2008 inauguration. Moussa graduated in 2010 with high grades, a community of friends, and a goal to attend a four-year university and one day become the president of Guinea.
But by 2016, Moussa's life looked drastically different. He had dropped out of community college after only one year, and was working two low-paying jobs to support his father, stepmother, and brother. He often felt stymied and degraded, and he could foresee no realistic opportunities to continue his education or to acquire a more lucrative job.
A Gap Between School and Reality
Moussa's school in New York was designed to support students like him. Teachers encouraged the teens to use their home languages to connect with peers of similar backgrounds and to strengthen their literacy skills across languages. The emphasis on project-based learning taught students to collaborate with classmates from around the world. Black students at Moussa's school were much more likely to graduate in four years than other black students citywide (85 percent versus 60 percent, Dryden-Peterson and Reddick found), and the school fostered aspirations for college and professional success.
At the same time, Moussa's school struggled to provide the supports that could help their newcomer students to meet these goals. For example, the college application process was particularly difficult for Moussa because his high school's guidance, though enthusiastic, was insufficient. It did not prepare students adequately or early enough for the complex steps needed to apply. And like many newcomers, Moussa had few mentors in his life to help him understand the importance and particular nature of key components of the process, such as writing the personal statement.
More broadly, Moussa's school did not prepare him for the marginalization he would experience as a black, poor, non-Christian, non-native-born person in the United States. Moussa felt vulnerable. He was periodically physically targeted by police in his community for being black and Muslim, and he was uncomfortable praying or reading from the Qur'an in public. He faced continual subtle and explicit racism at his job as a waiter at a high-end restaurant. Moussa still wanted to return to college and obtain his bachelor's degree, but he didn't have the time or resources given his responsibilities for his family.
How Schools Can be Supportive — and Realistic
How can schools better align newcomer students' in-school experiences with the realities they will face as they enter adulthood? Dryden-Peterson and Reddick offer several ideas:
College and career planning: Along with inspiring refugee students to attend college, schools can also specifically counsel families through the college application process and about sources of financial aid. Schools can also partner with community organizations to find opportunities for meaningful employment, training, and professional network-building after high school.

Mentorship:

Almost all of Moussa's teachers were white, relatively affluent women with limited experience teaching, so he received little mentorship on how to navigate poverty, racism, and xenophobia in the US. Schools with refugee students must actively recruit more teachers with backgrounds and experiences similar to those of their refugee students. They can also seek out opportunities through afterschool programs, internships, and visiting speakers to connect students with adults who can help them navigate barriers they will face post-high school.
Exploring systemic inequality: Most refugees have escaped extreme conflict and persecution abroad, but they may have little understanding of inequality in the United States. Schools should emphasize learning about America's history of racism and oppression, because students may face the consequences of that history in their daily lives. Teachers can also give young people more active opportunities to engage with inequality, so that students are prepared to challenge discrimination as adults.

Connections to diverse peers:

It is especially important for newcomers to be integrated in schools with students who are similar to them,

as well as

with peers who are long-time residents or native-born, who may be of different socioeconomic or racial backgrounds. These connections can build the kind of social capital that is vital to students' post-school opportunities.
Help your refugee and immigrant students connect more with their classmates using our lesson, "Becoming American: Exploring Names and Identities."

Students will explore the link between name and identity in their own lives and those of their classmates, providing an opportunity to build stronger relationships with their peers.