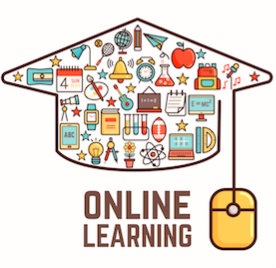 Summer schedules quickly fill up and before you know it, fall is here. Those workshops you planned on signing up for or those seminars you meant to attend in advance of the new school year - they might not have happened. But that's okay. Facing History and Ourselves is gearing up to offer some great professional development opportunities this fall to help educators add to their teaching toolbox, gain new perspectives, and connect with their peers about different teaching strategies.
You can learn more about why you should give online learning a try from K.C. Kourtz, our senior program associate. She recently shared her top three reasons with Edmodo, a global education network that helps connect all learners with the people and resources needed to reach their full potential.
Make sure to check out the upcoming online courses we have this fall. Topics like the Reconstruction Era helps educators make meaning of the past while others like Universal Declaration of Human Rights and our new unit, "Facing Ferguson, News Literacy in a Digital Age," keeps educators current so they can tackle the complex issues in today's world with their students.
Read K.C.'s full post here!