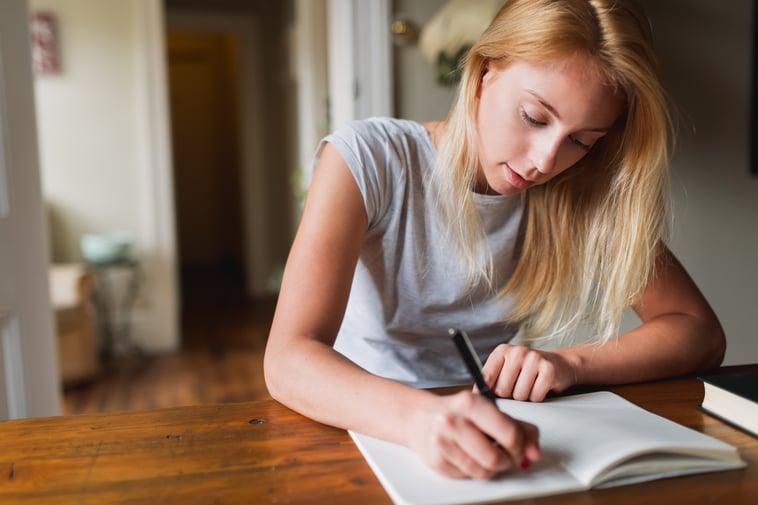 In March, 64 lawyers from Holland & Knight were busy poring over thousands of essays. These weren't from legal briefings or court hearings. They were submissions from over 5,200 students who entered the 2017 Facing History Together Student Essay Contest. The global law firm's Holocaust Remembrance Project, which is part of its charitable foundation, generously funded the contest but their lawyers also took an extra step by volunteering to review the essays.
That's because this student essay contest holds a special place in the firm. The Holland & Knight Charitable Foundation's Holocaust Remembrance Project began over 20 years ago to provide resources to teachers for Holocaust education. Eventually it evolved into a student essay contest. Similar to this year's theme for the Facing History Together Student Essay Contest, the Holocaust Remembrance Project asked students to reflect on themes from this dark period in history.
So why the focus on essays? Holland & Knight wanted students to be able to express themselves.
"Our goal was really to catch them as they are becoming aware of their ability to make a difference and engage them," says Elias Matsakis, a partner for the firm. "The student has to process, reflect, and express through an essay contest. We thought it would have a transformational impact for them."
As their contest grew in popularity the firm knew it had to find a different way to continue the legacy of this project, so they partnered with Facing History this year, which asked students to reflect on an insightful quote from Holocaust survivor, Elie Wiesel.
"Because the contest grew to such a large extent on a national level it outgrew our ability to handle it alone," says Bill Sherman, a partner at the firm and a board member of the Holland & Knight Charitable Foundation. "The partnership with Facing History seemed to be an excellent way for us to continue the work of the Holocaust Remembrance Project."
Reviewing essays was a way for the lawyers to continue to feel connected to the students. And they weren't shy about signing up to read them.
"Some of them took on a minimum commitment for reading and then took on more because they really enjoyed the opportunity to hear those voices from the students," says Matsakis.
Another reason the firm feels so strongly about this year's theme is due to the current tensions in the United States and around the world.
"The rhetoric has changed in the United States," says Matsakis. "We really felt it was perhaps more relevant than it has been for a number of years and we thought it gave a nice voice to young people."
In addition to volunteering their time to read, Holland & Knight is providing $25,000 to fund student scholarships for the winners as well as educator awards for teachers. These awards and scholarships will be named in honor of or in memory of family members affected by the Holocaust, allowing Holland & Knight team members to further connect reflections from today's students to the legacy of their loved ones.
They may be done reviewing all of the essays but now it's time for you to share your voice by voting for your favorite essays. You can vote once per day so make sure you cast all of your votes by Friday, April 21!