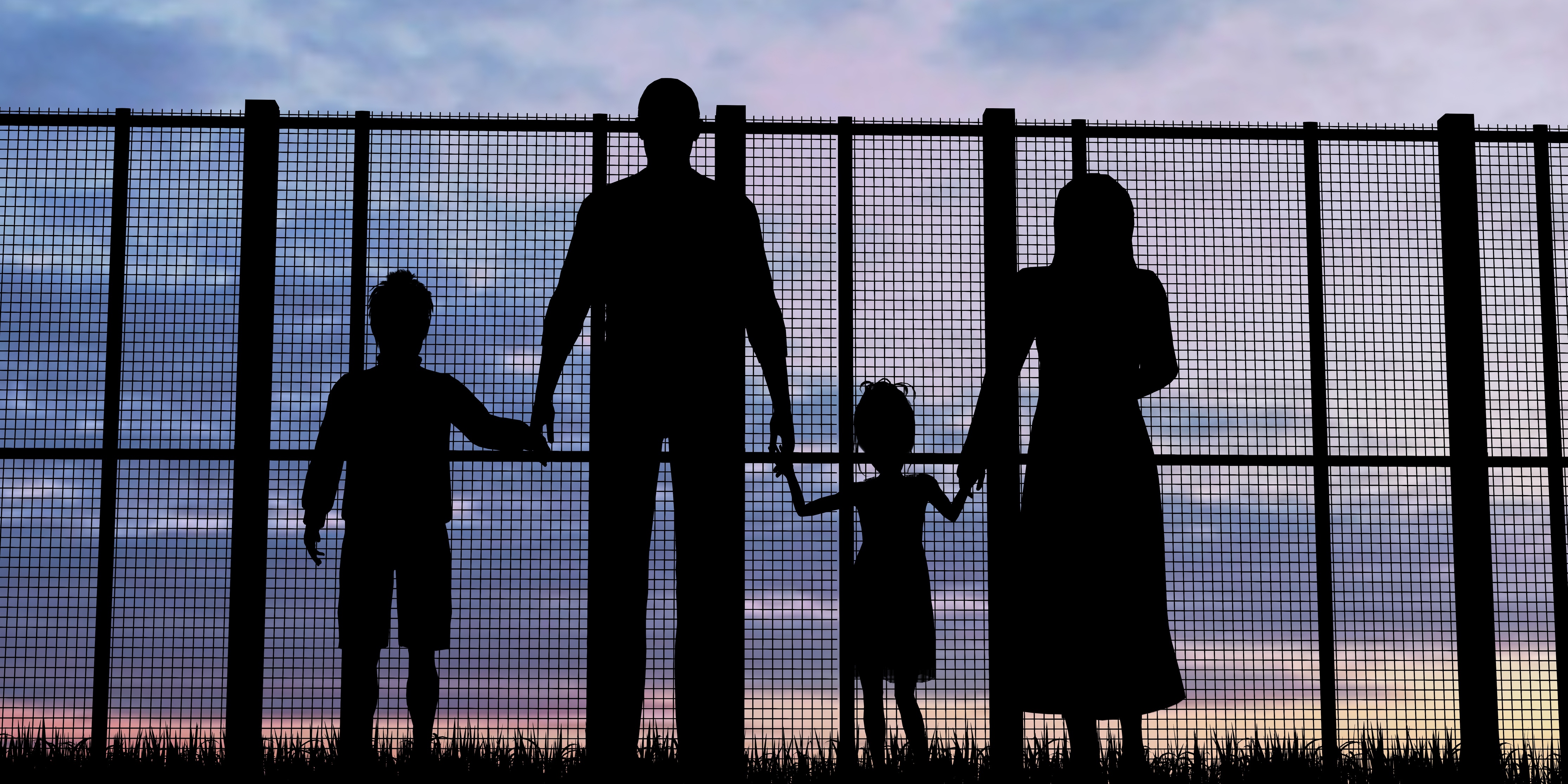 At the end of a heart-wrenching week, I want to share my perspective on the ongoing humanitarian crisis unfolding on the southern border of the United States.
As you know, Facing History and Ourselves has devoted our attention and concern to similar debates over immigration, the border, and DACA over the last several years. Yet this latest news compels me to reaffirm one of the most profoundly held values of our organization:
We oppose the dehumanization of any group of people, in any form.

And that's exactly what this policy of family separation is based on: a clearly articulated view that the immigrants on our southern border are less than human. This must not be tolerated.
Supporting Educators
At Facing History our most immediate response to events in the world—including this issue—is to share resources with educators that promote productive classroom conversations. We choose to educate the world to make it better.
Teachers and others who search our website will find over 150 articles addressing "Global Immigration"—including resources relating to "civic dilemmas"—which help teachers and their students address complicated issues of identity and belonging. Just last week, Facing History issued our annual summer reading list on our blog, Facing Today. In it, Tracy O'Brien, Director of Library Services, highlights two books (Refugee by Alan Gratz and The 57 Bus by Dashka Slater), which "challenge readers to resist easy characterizations of people and situations, and instead to reflect deeply on 'What is justice?'" We also have other materials, such as our teacher-created unit and webinar for teaching the book, Enrique's Journey, by Sonia Nazario; our unit, My Part of the Story; and individual lessons that teach about exclusionary moments in our immigration history like the Chinese Exclusion Act and Japanese Internment.
As our program teams embark on this summer's extensive slate of professional development seminars, they will continue to make connections between such resources and contemporary debates and dilemmas. For example, last week Los Angeles hosted a week-long "Race and Membership" seminar; some teachers expressed fear for their students who are vulnerable and others talked about the skills they needed to navigate these difficult conversations. Still others sought to fill in gaps in their historical understanding and many simply wanted to be in community with educators concerned about these issues.
National Conversation
But the national conversation about this crisis demands more than providing resources for teachers and students. This policy is devastating and strikes a chord of great dissonance. The outcry from across the political spectrum certainly has influenced—more likely caused—the executive order to stop the separations. These times represent watershed moments for civic engagement, civic action, and civic power. This is what democracy looks like.
Still, while raising our voices loudly might have contributed to the policy change, it hasn't really advanced the discussion, nor has it advanced us as a society. As an organization whose mission is to fight bigotry and hatred, Facing History often highlights the dire effects of dehumanization in shameful events of the past. At this moment too I suggest we look deeply at the elements and process of dehumanization and its pernicious effects on society:
"Dehumanization is … viewed as a central component to intergroup violence, because it is frequently the most important precursor to moral exclusion, the process by which stigmatized groups are placed outside the boundary in which moral values, rules, and considerations of fairness apply." (Goof, et al.: "Not yet human," in Journal of Personality and Social Psychology, vol. 94. 2008)
When immigrants are termed vermin, animals, or an infestation, the dehumanizing language nearly always presages infringement on the dehumanized group's rights.
In addition to the dehumanizing language, there are important aspects of racial bias behind this policy. Since the beginning of the presidential campaign we've been inundated with language about Mexicans (and others) and we've seen a substantial and unrelenting uptick in white supremacist language. Invocations of race—sometimes explicit and sometimes implicit—belie a fear of the "browning of America." They are a way to create "the other," someone we don't care about because they are unlike us. It is a short trip to complete dehumanization.
The real danger here lies both in how we will treat those who have been dehumanized and also in the way we ourselves become indifferent and inured to such inhumane treatment.
If we can ignore rights and morality in this case, we will find it easier the next time to be indifferent.
An Ongoing Crisis
The humanitarian crisis on the border is far from over. There are still thousands of children who have been given no expectation of being reunited with their parents. This is inexplicable, hypocritical, and unacceptable. For these children, the indefinitely extended separation will be permanently traumatizing, with likely irreversible developmental and psychological impacts. As the policy continues to evolve, we still must ask ourselves and our neighbors: Is this who we are? Is this who we want to be?
As an organization for educators, Facing History and Ourselves seeks the well-being of all children. We aspire to help young people become "more human;" to do this we must protect their humanity. That's why we stand against this cruel policy and the debased language we have seen surface yet again. I encourage the members of our community to continue to stand up in favor of a more humane society and more civil discourse.