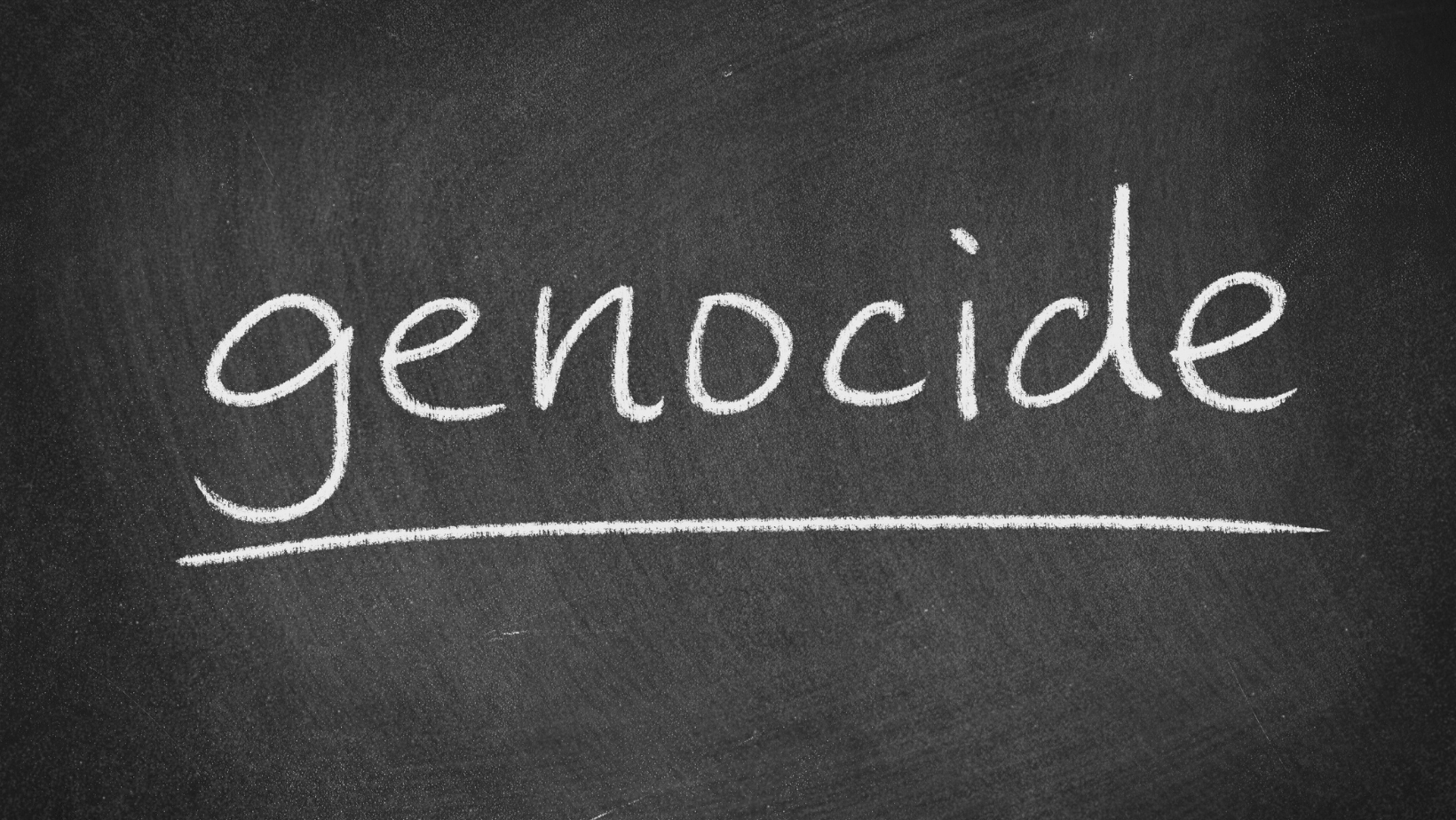 Almost exactly a year ago,
I wrote a post about what is widely believed to be an ongoing genocide
. These crimes by ISIL continue. In the face of these atrocities, it is important to know that there
are
people, including scholars, human rights defenders, activists, lawyers, victims, and survivors who are standing up, speaking out and seeking justice. One of the leaders of this effort is
Nadia Murad
, a Yazidi and a survivor. In her testimony and writing, she has called for the rescue of 3,000 Yazidi women and children, opportunities to relocate Yazidi to other safe countries and, importantly accountability, including an investigation.
Teaching about genocide is difficult, essential work. Testimony plays a critical role in teaching and learning about genocide and mass violence. As we know, one person's story can be more powerful and inspire more action than reports of the slaughter of hundreds of thousands, even millions, of people. It is a troubling reality of human behavior. You can watch Murad's harrowing testimony in the video
here
. It's a sober reminder that genocide still persists today.
As we close out Genocide Awareness and Prevention Month, commemorating and honoring those who were lost or who survived, let's not forget that genocide is not a horror of the past. It is happening today. We've provided resources on how you can continue to explore genocide in the classroom because our obligation to raise awareness and prevent atrocities doesn't end with the month of April.
Video: The Psychology of Genocide
Video: Watchers of the Sky explores former Nuremberg prosecutor Ben Ferencz's dedication to preventing mass atrocities by stopping war.


Additional Resources:



Read Nadia Murad's blog to find

suggestions for teaching about the genocide in Iraq and Syria and why it is important to name it.

Currently, the Commission for International Justice and Accountability and the Syria Justice and Accountability Centre (SJAC) are collecting evidence in Syria for possible criminal prosecutions.
Not On Our Watch, an organization

committed to robust advocacy and research in support of global human rights.

The Enough Project

, an organization that seeks

to build leverage for peace and justice in Africa by helping to create real consequences for the perpetrators and facilitators of genocide and other mass atrocities.

The Sentry

is a

team of analysts, regional experts, and financial forensic investigators which follows the money to disrupt the corrupt networks who fund and profit from genocide or other mass atrocities in Africa.