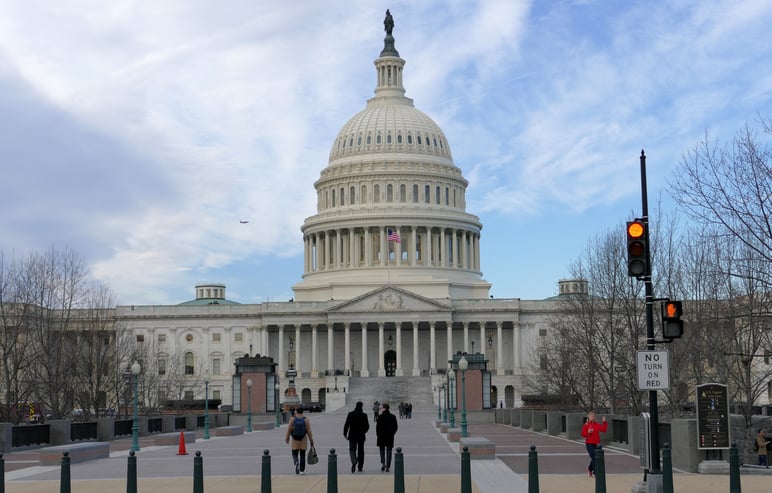 In the week since an extremist mob stormed the U.S. Capitol and staged a chaotic insurrection that shocked the nation, outrage, concern, and confusion have continued to make headlines. But amid the upheaval, students and teachers have continued to come together in classrooms and virtual learning spaces for daily lessons and instruction. Of course, this isn't the first time in our history when teachers and students have had to grapple with conflict and fear. If anything, we must acknowledge and underscore that education is often a constant. That fact doesn't make the events of last week any less serious or any easier to comprehend, but it does illustrate just how foundational our schools are to a functioning society. In the face of civil turmoil, it is critical that classrooms provide safe, responsive spaces for their students to explore the events, gain understanding, and ask questions about what happened and what might come next.
Here at Facing History, we have been grateful and proud to be able to serve educators as they've tried to personally process all that has happened and show up to their classes ready to help students. Each and every day, teachers, administrators, and counselors are working on the frontlines of democracy, shaping a better future.
Below, we share 5 articles gathered from across the country about the many thoughtful ways teachers have been responding to both the events of January 6th and their students' needs:
If you're an educator looking for support, you can find two Teaching Ideas related to the insurrection on our Current Events page. Here are some examples from teachers who have been actively using our resources to help you visualize how you might put these to use with your class: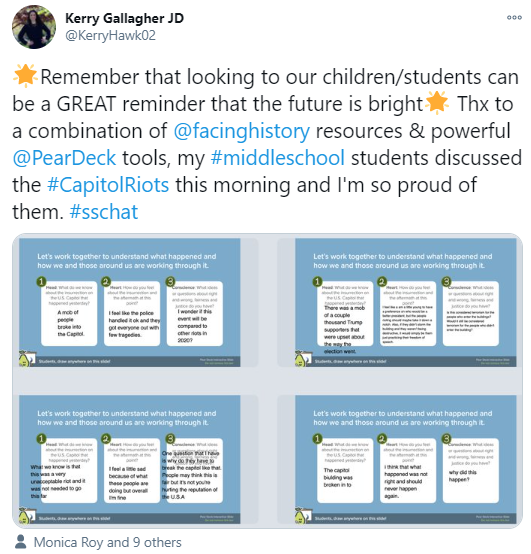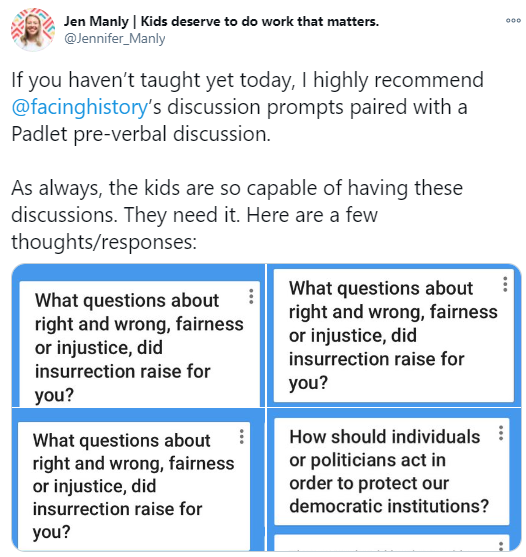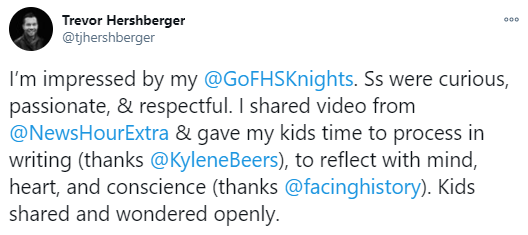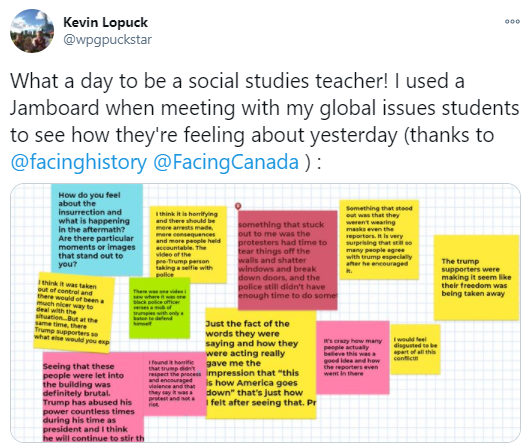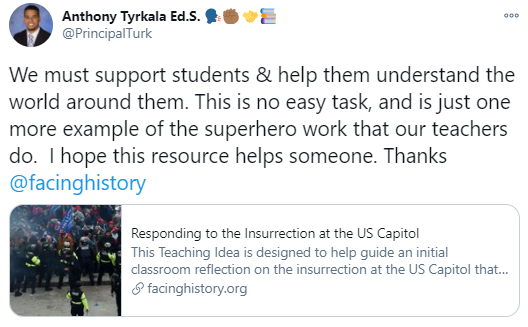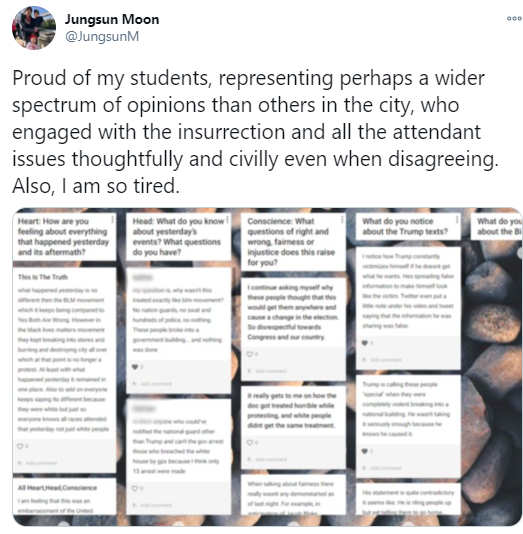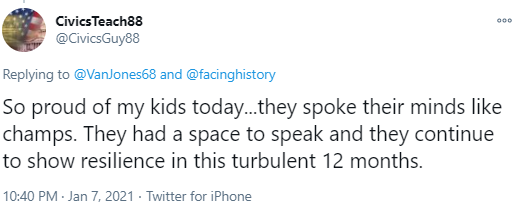 --
Facing History and Ourselves invites educators to use our Teaching Idea, "What Happened During the Insurrection at the U.S. Capitol and Why?" in the classroom.