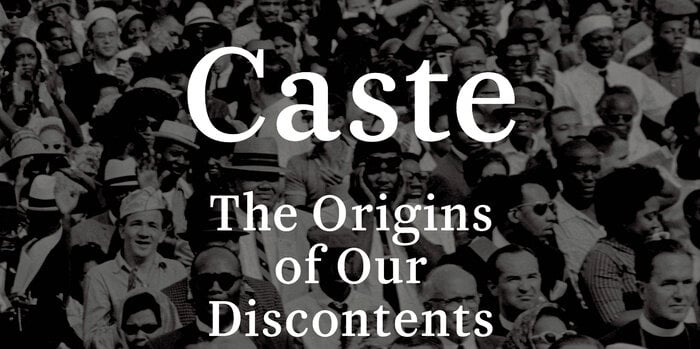 "We are responsible for our own ignorance or, with time and openhearted enlightenment, our own wisdom." —Isabel Wilkerson, Caste: The Origins of Our Discontents
Caste: The Origins of Our Discontents comes to us in the context of a global pandemic that has disproportionate impact across race and class. There is also a disturbing debate on whether structural racism actually exists when there is undeniable evidence of its historical and present-day impact on our most cherished institutions. Perhaps this book will finally help us to come to terms with our racial foundations and enact practices and policies that are more just and equitable. I, too, recognize that there may be no more challenging time to read Caste, but it couldn't be more critical.
For this reason, Facing History and Ourselves recently embarked upon an All Community Read of Isabel Wilkerson's landmark book. We are excited to move through this process both as an occasion for personal reflection and as an opportunity to lean into our values as a learning organization. As the national conversation about race, racism, and inequity grows increasingly urgent, Facing History is deepening its commitment to ongoing reflection about opportunities to enhance our thinking and improve our practice. We believe that Wilkerson's Caste is the perfect companion for this work in 2020 for our community and yours.
Caste illuminates the little-known connections between histories of race and caste across the United States, Nazi Germany, and India. In so doing, Wilkerson unsettles taken-for-granted assumptions that so many of us may hold about racism in the United States and reveals some of its staggering intersections with the racial politics of Nazi Germany and the caste system in India. Awarded a Pulitzer Prize and included in Oprah's Book Club, Wilkerson's body of work has been shown to invite deep thinking about issues that matter while using plain language that allows everyone to engage with her ideas and redefine their own in the process.
This is why we are not only reading Caste as a staff but also inviting Facing History's boards to join us in this endeavor. Internally, our plan is to have a series of four discussions in small groups from October 2020 to February 2021, allowing us to take a deep dive into the content of the book and discuss how we might apply its insights to our work as an organization.
But we're not content to keep the richness, challenges, and rewards of this experience to ourselves. We invite you to read Caste and involve those closest to you—and share your reflections and insights in the comments.
As you read and discuss Caste, we hope you have the opportunity debate the issues but also grapple with this provocative text. In Is Everyone Really Equal?, Özlem Sensoy and Robin DiAngelo wrote: "Grappling requires engagement with intellectual humility, curiosity, and generosity; grappling is not dependent on agreement."
Here are few norms for having civil dialogue:
Be willing to both teach and learn.
Step up if you tend to hold back in discussion, step back if you tend to dominate.
Stay present, push through fragility when the conversation gets uncomfortable.
Assume positive intent while pointing to impact.
Bring your head and heart.
Do not expect closure.
Be self reflective and allow space for others to do the same.


Here are just a few discussion starters:
Wilkerson makes clear that caste and race are not the same thing. Discuss the difference in the two. How do casteism and racism support each other? How might understanding this distinction help move us toward eradicating racism?


"Before there was a United States of America," Wilkerson writes, "there was a caste system, born in colonial Virginia." How can Americans reckon with this fact? What does it mean to you to live in a country whose system of discrimination was cemented before the country itself? How might finally "facing" this history move us toward a more perfect union?


At Facing History and Ourselves, we are committed to the notion of "choosing to participate." Our learning journey moves us from thought, through judgement, and to action. Wilkerson writes, "evil asks little of the dominant caste other than to sit back and do nothing." Whether in the dominant caste or not what are some ways that each of us, personally, can stand up to the caste system?


--


Facing History invites you to join us in conversation with author Isabel Wilkerson on December 2nd.


Pictured above: A portion of the cover of Caste: The Origins of Our Discontents by Isabel Wilkerson (Random House, 2020).