In an interview with Facing History and Ourselves, sociologist Claude Steele explained that "stereotypes are one way in which history affects present life." Stereotypes about race are among the most common. The challenge many of us face is that there are few opportunities to talk about the impact of stereotypes, where they come from, and how to break them down. Schools can provide opportunities for these important discussions, yet teachers too often lack both resources and professional development to help them navigate what can be difficult terrain.
With the help of our colleagues at the New York Times Learning Network, we are excited to share three short films from the New York Times website that teachers might consider using in the classroom to start conversations about how race and racism impact the way people see themselves and others.
The first two films, A Conversation about Growing up Black and A Conversation with White People on Race, are under six minutes each. They can be used to illuminate racial divides, and to bridge them. Both of these short videos offer insight into the ways that race and identity shape our perspectives. In a classroom, teachers might organize a cafe conversation between the people featured in the two videos to explore point of view.
After discussing the different perspectives in the videos, it is helpful to create a space to discuss our own responses to what they say. Steve Becton, Associate Program Director for Urban Education at Facing History, suggests that deep reflection on these issues can bring us back to ourselves. He asks, "Do we see our own blind spots? Do we recognize our own biases?" As you watch these films, consider voices that challenge your thinking, raise a new perspective, or even raise ideas that trouble you. Because these films feature people talking straight into the camera, you might ask students to think about which of the people in the films they would like to talk to. Who would it be? What would you want to say to them?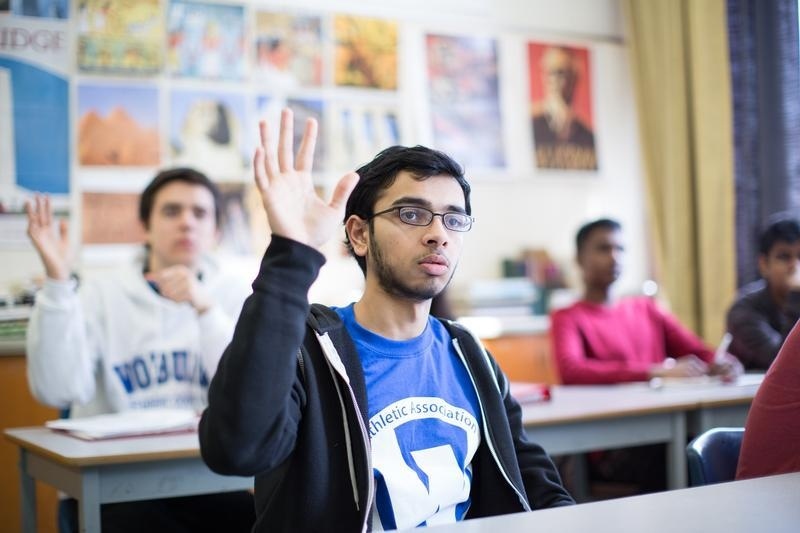 The other film explores issues surrounding race from different perspectives. Haunted by Memories for 100 Years is a powerful story about an elderly black woman who returns to her former hometown in Mississippi for the first time since her family fled out of fear that her father would be lynched. The film provides an important reminder of legacies of the past. After viewing the film, ask students to consider the significance of Mamie Kirkland's return to Ellisville, Mississippi. What is the purpose of her visit? In the brief conversation between Ms. Kirkland and the Mayor of Ellisville, what do they say to each other? What was left unsaid?
This is the first in an occasional series that will feature digital resources we believe can be used to deepen discussions on Facing History themes. We would love to hear from you: if you use any of these films in the classroom please post a comment and let us know how it went.
As with any resource, we recommend previewing the material to consider if it is the right fit for your class. Check out our vast array of educator resources to discover other ways you can incorporate productive conversations about race and membership in your classroom.