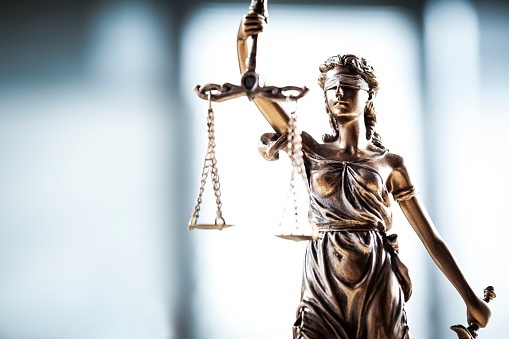 On Tuesday, June 26, the US Supreme Court announced its decision to uphold President Trump's travel ban. His 2017 executive order banned travel from eight countries, six with majority-Muslim populations and is often referred to as the "Muslim Travel Ban." This contemporary moment illustrates the importance of court systems in fostering climates of inclusion or exclusion within a country.
The strength of a democracy can be measured by how well its institutions function. Yet, these institutions may also be the source of exclusion and injustice, particularly during moments of actual or perceived crisis. Associate Supreme Court Justice Louis D. Brandeis declared, "If we desire respect for the law, we must first make the law respectable." It could also be said that if we want justice, we must first make just laws.
And, the Supreme Court has played a crucial role in the ongoing struggle to maintain a healthy democracy secured by just laws. Yet, looking back through history, we can see that the scales have not always been balanced.
The rulings of Dred Scott and Plessy v. Ferguson restricted the rights of African-Americans, denying legal status, opportunity, mobility, and equality. These rulings enabled bigotry and exclusion while granting legal legitimacy to the treatment of African-Americans based on racism.
But in 1954, its ruling in Brown v. Board of Education overturned Plessy v. Ferguson. This laid the foundation for a more inclusive vision of the United States fracturing the practices of segregationist laws and customs. It did not end segregation or produce a fully integrated society but it did reverse legal precedence and mark a seismic institutional shift in favor of a more tolerant and equitable society.
The Court's majority and dissenting opinions both invoked history when issuing a ruling on Trump's travel ban. After Pearl Harbor, President Franklin D. Roosevelt issued Executive Order 9066, the first step towards the internment of Japanese-Americans. When Fred Korematsu sued the US government, claiming that his rights as a citizen were being denied, his case made its way to the Supreme Court. Korematsu v. The United States was decided in favor of the government and allowed for civil liberties to be suspended during a moment of crisis even when race is used as a primary motivation for policy. This ruling stood for over seventy years, despite the dark memory of Japanese internment and criticism from historians who claim the nation failed to live up to its ideals in a moment of crisis. The Court took this opportunity to strike down the Korematsu decision yet may have replaced one exclusionary ruling with another.
The legal weight of these decisions has had reverberations across centuries, effectively offering or refusing generations the privileges of living within the country's universe of obligation. The Supreme Court has been central in attempting to answer questions about who is an American and the treatment of those who are considered insiders and outsiders.
This is a complicated history of altering between fostering and dismantling visions of an inclusive America. Plessy and Korematsu are reminders that democratic institutions may produce unjust outcomes. The Supreme Court's recent ruling on the travel ban may address Korematsu but is still made in the shadow of Japanese-American internment, raising questions about democracy, its institutions, and competing visions of American identity.
Even with all of its vested power, the Supreme Court cannot immediately transform society. While its rulings do have the potential to chart new paths in the long trek towards justice, it is up to engaged citizens to participate in changing the tides towards inclusion. This is a moment for students to study the legacy of the courts today while reflecting on the challenges to establishing and maintaining equity, justice, and inclusivity without room for bigotry, fear, or exclusion.
Explore our teaching idea, "Bearing Witness to Japanese American Incarceration," to help your students further explore the complex issues arising from this history. This lesson enables students to explore difficult questions about national identity, institutional racism, and the boundaries of US citizenship.