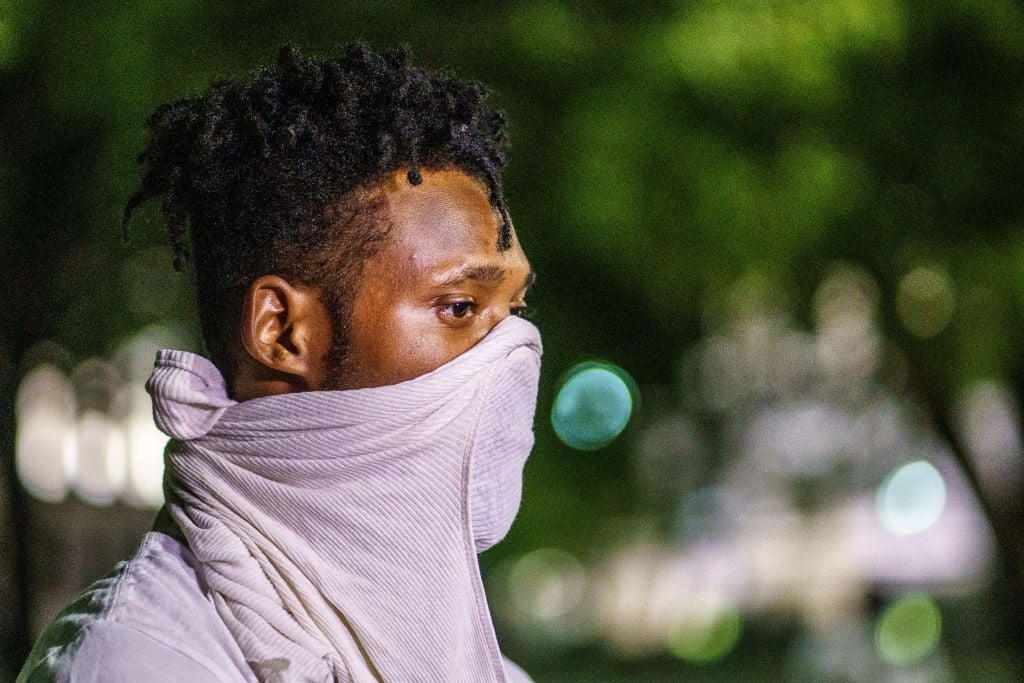 "We are tired of the killings and injustice." What can be clearer? What can be more reasonable? Those are the words of George Hill of the Milwaukee Bucks when asked why he and his teammates decided to boycott their scheduled NBA Playoff Game on Wednesday. These are young men deciding to walk away from not just the game they love but also from their livelihood. Many of these young men are fulfilling a lifelong dream of playing professional basketball. But they, like countless others, are tired of the killings and the injustice. It's reasonable to expect that after all the media attention, protests, conversations, tears, sweat, and countless organizations claiming a renewed commitment to racial justice that one would give serious pause to shooting a Black man in the back. Yet here we are again. 29-year-old Jacob Blake was shot in the back seven times by police officers while entering the driver's side of a vehicle with his children in the back seat. Thank you, Milwaukee Bucks, for not playing, for not defaulting to business as usual. There is a lot in our country to disagree about, but it's hard to imagine how anyone cannot be tired of the killings and injustice. This has to be bipartisan, one cannot say that there are two sides to these senseless and too often lethal shootings.
At Facing History and Ourselves, we join the Bucks and others who are tired of the killings and injustice. Ending indiscriminate police violence on Black bodies will take a multifaceted response including anti-bias training for law enforcement and other policies. In many places, these things are starting to happen. We the people need to do our part. Those of us who are really tired of the killing and injustice need to follow the Bucks' lead and take notice of our power and platform and refuse to play. By the way, dehumanizing and criminalizing all police will not help, it only fuels the fire of those not interested in justice or healing. Instead, this moment demands what the late John Lewis called "good trouble."
We are committed to using our proven tools and platform to get into some good trouble. Through our work around teaching for equity and justice, we are asking adult learners to enter brave space and go back to the very foundation of our democracy and face the fact that "all men are created equal" was declared in the context of dispossession of Native Americans from their land and the violent and brutal enslavement of African Americans. Even Black men who came to the Colonies as free men were soon subject to being stripped of their property and enslaved. This is the troubling truth we must face if we are tired of killing and injustice. This is good trouble.
We also ask adult learners to explore their own bias and become more critically conscious. We ask them to consider what Chimamanda Ngozi Adichie calls "the danger of a single story." If we are tired of the killing and injustice, we must counter single stories that criminalize Black bodies and create dehumanizing narratives about Black men as violent and dangerous.
Of course, it's not enough to come to terms with our racist foundation, or the impact of historical bias and the intentional mischaracterization of Black identity. We actually have to do something. Systemic racism operates like a moving sidewalk that we are all standing on. If we do nothing but stand, we involuntarily move toward racial injustice because systemic oppression depends on us doing nothing but blindly conforming. If we are to stop participating in systemic oppression, we have to intentionally turn and walk hastily against the moving sidewalk and use our influence to get some other people to turn, as well. The Bucks turned against the moving sidewalk by walking out of their own game, and the other teams followed suit. What's your act of moving against the sidewalk?
We seek daily to change the course of that sidewalk away from racial injustice. We will double down on using our resources and reach to do our part to end systemic racism. For example, we will continue to advocate for a greater commitment to teaching about another pivotal moment in US History: The Reconstruction Era. Too many school districts fail to address this period, at best, and some even reinforce racist views of Black people from that period. We lift up the promise of Reconstruction and expose the backlash to freedom that came in the form of the rise of white nationalist policies, the KKK, and domestic racial terror. We debunk the narrative that Black people were not ready for freedom or fit for citizenship. To the contrary, freed slaves led the way for the fight for freedom and justice through their civic participation and courage to stand in the face of intimidation and the brutality of lynching. Getting the history right matters, because the same myths, lies, propaganda, and unsubstantiated fears remain the tools of oppression today.
We ask everyone to face history NOW, because the urgency of now demands a response. So keep coming to our space as we continue to convene critical conversations about racial equity, to write historically-informed blogs that challenge troubling narratives, to produce compelling content that exposes the role of particular intellectual frameworks in sustaining injustice, to educate the educator and equip them with the tools to center the voices of the young and spark their civic participation. We, like so many of you, are being intentional to ensure that history doesn't record us as bystanders. So we stand with the Milwaukee Bucks who decided not to play so that organizations around the country can embrace a new norm: using our platforms to stop the sidewalk towards injustice in its tracks. We, too, are tired of the killing and injustice.
--
Facing History and Ourselves invites educators to use our Teaching Current Events: Racial Justice in the United States resource collection in the classroom.