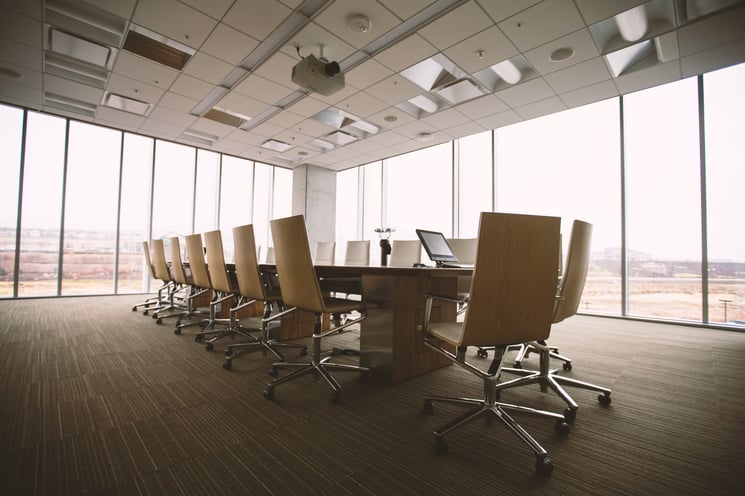 I've always believed we can inspire young people to create a more compassionate future through education, both formally and informally.
While programs like Facing History educate our middle and high school students to promote a more humane and informed citizenry through examining racism and prejudice in historic events, I haven't found much support for us, as adults, in tackling difficult topics like race, hatred, and bigotry in a respectful manner.
The United States has experienced a lot of heartbreak in just a few short months. From the attack in Orlando to the fatal police shootings of two black men in Missouri and Louisiana, and the subsequent fatal attack against police officers in Dallas, there's no denying the multitude of divides and tensions anymore. Now, with fatal shootings of black men by police in Tulsa, Charlotte, and El Cajon in September, we're standing squarely in front of the issue again.
Yet, when we walk into the workplace – where we spend the majority of our time – we tiptoe around these topics. Maybe we nod in solemn agreement about how sad the latest death is while we pour a cup of coffee, or shake our heads in disbelief with each other about the violence in the world today. I'm willing to bet most of us don't go deeper than that.
Some might argue the workplace isn't appropriate for these conversations. However, the weight of these issues follows us into our jobs every day, accumulating with each death, each tragedy. To leave the emotions these events provoke at the door is an unrealistic expectation.
Businesses and workplaces need to give employees permission to broach these subjects. How can we expect our younger generation to know how to grapple with racism, hatred, and bigotry if we can't do it ourselves?
At PwC, where I serve as Chief Innovation Officer and Principal in new ventures business, our CEO Tim Ryan acknowledges we can no longer ignore what is happening and cannot continue with "business as usual." After the continuing tragic events of the past few months, Tim jumpstarted a dialogue in our daily newsletter, boldly asking the entire organization to weigh in: "How do we talk about these topics? How do these race-related events affect you as an individual? How is your everyday work impacted?"
What started as a series of questions by Tim, has now become a community effort within our firm. We are coming together to share our feedback, our experiences, and our concerns. As the leader of the firm, Tim amplified our goal by sharing the inspiration for the conversation with Elena Richards, PwC's Minority Initiatives and Talent Management Leader, via social media channels and encouraged others to join in and to be open, honest, and respectful. It was a thoughtful extension of a 2015 PwC Talks discussion with our Global CEO, Bob Moritz about being color brave.
Having permission to talk about these difficult topics is creating a liberating ripple effect across our firm. Realizing we don't have to politicize an event to share our feelings has brought us closer. We heard from colleagues who have lost siblings to police violence and those who have lost their siblings in law enforcement—the pain is open and shared. Regardless of how personal an event is, we have begun developing empathy in areas that are traditionally closed off.
We owe it to the next generation of leaders to prepare them for success in an increasingly more diverse world. Just look at the workforce demographics of today; they happen to be the most racially diverse generation in American history. We need new tools and rules in the workplace—ones that reflect the current work environment. If we can't navigate the current tensions in our society productively we'll miss out on innovative ideas and solutions to world problems that are as diverse as the wave of the next generation.
As an adult, a business leader, a parent, and a citizen of this world, I hope other companies will initiate their own dialogue. The more we admit that we are human and that these events do affect us, the easier it will be to understand each other, to collaborate on solutions, and to create the type of environment in which our children can live and thrive.
We must all lead by example.
Facing History is helping educators bring these difficult conversations into their classrooms but we can all learn from Facing History's strategies. Here are resources you can adapt to your surroundings—whether it's inside or outside the classroom—and ways to get involved to create a more compassionate and empathetic world.