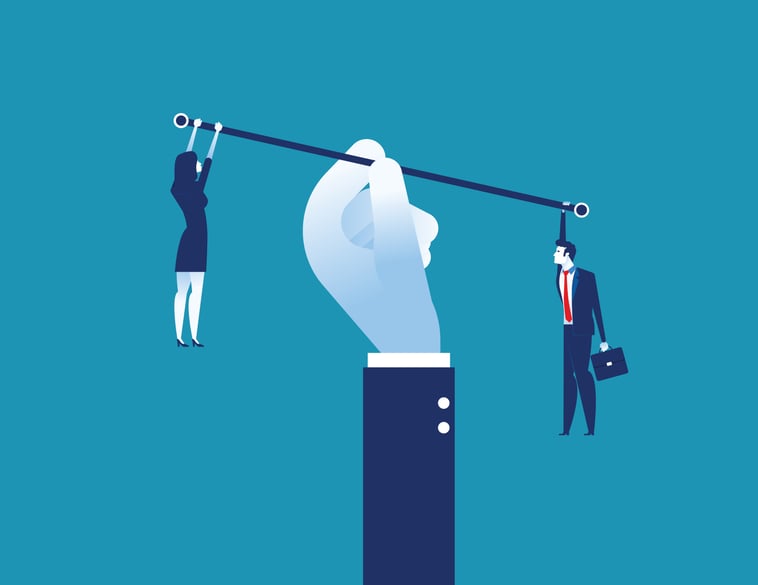 This year is a midterm election year in the United States, which might cause some of us to shudder. Still reeling from the stress, divisions, and tensions of the 2016 presidential election, not all of us are quite ready to handle yet another round of rhetoric and campaigns. But this year is an important one. That persistent sound you hear is women knocking loudly on Washington D.C.'s door: a record number are running for office in November.
In the wake of the women's marches, the #metoo movement, and the fight for equal pay, there seems to be a reckoning. And strong women make great history—we only need to look at the past to know this.
The women's suffrage movement (including African American women suffrage leaders) secured the right to vote in 1920. In contemporary times, we've seen women take positions in politics from Condoleezza Rice as the first black woman to serve as Secretary of State and Hillary Clinton as the first woman to secure a nomination for president. Yet women are still poorly represented in this arena. According to the Pew Research Center's 2017 report, Data on Women Leaders, only 21 percent and 19.1 percent of women held positions in the US Senate and US House of representatives, respectively.
And they're just as poorly represented in leadership positions overall. According to the same report, the share of female CEOs at Fortune 500 companies hit 5 percent for the first time in the first quarter of 2017. As of 2011, only 26.4% of university presidents were women.
Leadership comes in so many different forms. When we close off opportunities for one group to participate in democracy—whether by gender, race, religion, etc.—we close off our own opportunities for growth as a society.
That's what makes this new surge in women running for office so hopeful.
For students today—both young men and young women—it's even more imperative that they see the context of the role women have played. As they think about their plans after high school, they might not even give a second thought about women attending college, despite the long complicated history of their fight to participate in education.
Perhaps seeing Hillary Clinton run for president in 2016 seemed run-of-the-mill, like any other election. Regardless of your political leaning, it was still an important moment built on the generations of women before—from the public risk-takers like Susan B. Anthony to the quiet pioneers of those who encouraged the next generation to keep the momentum going.
We can't lose sight of those small moments that translated into leaps and bounds or the milestones that still need to be reached even today—especially for our young people.
So, while elections are the backbone of democracy and it's our civic responsibility to cast our votes, perhaps this new energy in the air will provide an extra dose of inspiration this November.
Let's see what the women of 2018 can do as they boldly look to level the playing field in politics.
How will you share the voices of women during Women's History Month in your classroom? Consider using our lesson, "The Audacity of a Vote: Susan B. Anthony's Arrest." This lesson prompts students to draw connections between the past and present, especially around acts of civil disobedience, the role of voting in a democracy, and the meaning of equality.