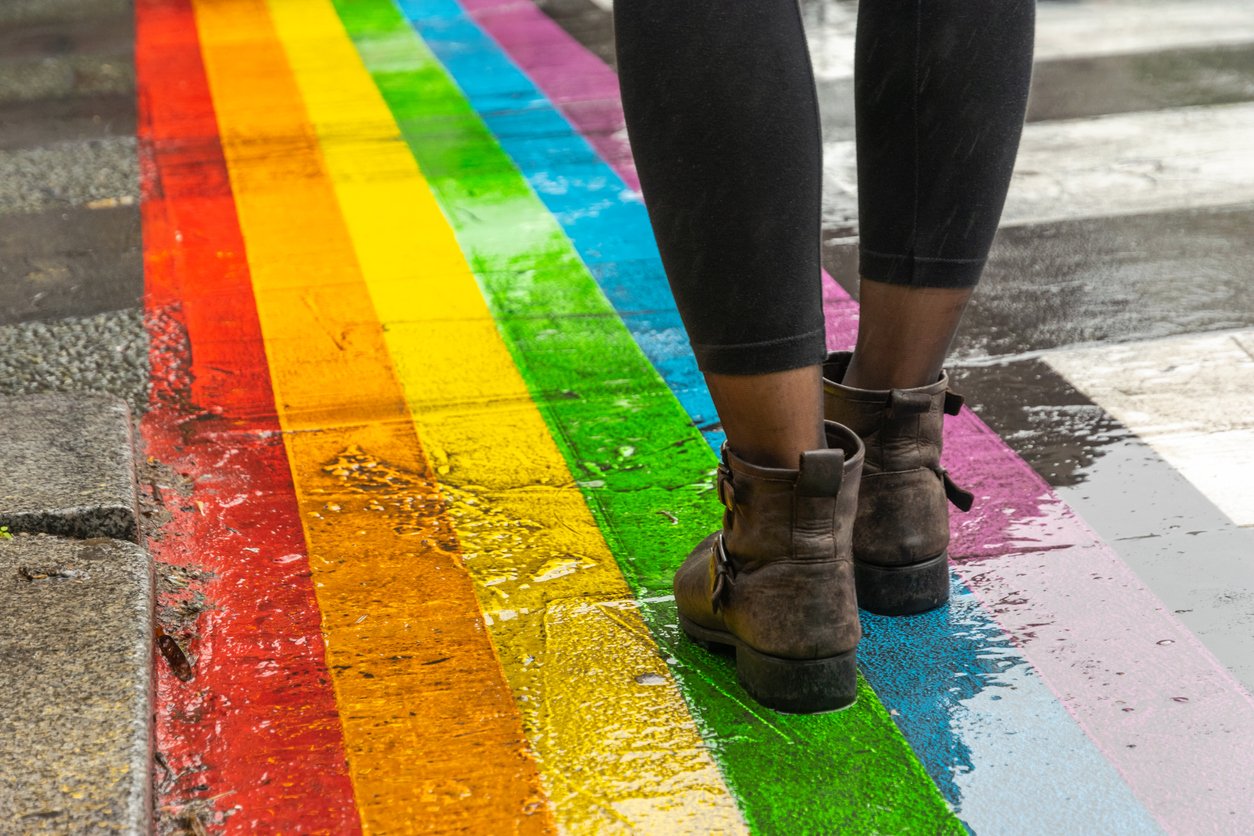 June is Pride Month in the United States—a time to honor our nation's diversity in terms of sexual orientation and gender identity, as well as the array of experiences, struggles, and visions that LGBTQIA+ people bring to the world. Originally instituted to honor the Stonewall Riots of 1969, Pride Month has grown to encompass a vast and rich array of events that reflect the diversity of the community itself. And yet, this Pride Month is different from any other in recent memory. Even as social distancing disrupts the typical array of in-person gatherings, marches, and celebrations, LGBTQIA+ people and allies are still finding many ways to connect, learn, reflect, and resist.
Stay tuned over the coming weeks for these new offerings on the histories, experiences, and brilliance of LGBTQIA+ people:
Books on LGBTQIA+ Life
As Pride marches are canceled and reimagined in this moment of social distancing, we also have an opportunity to dive into the richness of LGBTQIA+ history and life through a wealth of books written by LGBTQIA+ people and allies. Here we highlight 6 titles released this year that provide new perspectives on this community's history, its unsung heroes, the history of gender-neutral pronouns, and the intersection of sexuality and gender identity with other dimensions of identity.
Centering Queer History and Students in the Classroom: Insights from Eric Marcus
Eric Marcus, host of the award-winning Making Gay History podcast, spoke with Facing History about teaching our students with LGBTQIA+ histories and experiences in mind. Here we highlight some of Marcus' most essential insights about the importance of teaching and learning LGBTQIA+ history—and how this can expand our understanding of American history, reflect student identities in the history we teach, and inspire future upstanders.
Queer Youth Resilience Amid Social Distancing
Here we explore some of the unique challenges that queer youth face in this time of social distancing and measures that adults can take to be thoughtful, effective, and proactive allies. We also explore the immense creativity and resilience of queer youth in these times, including their use of innovative virtual spaces to nurture authentic self-expression, build community, and counter injustice.
Teaching While Queer: Being Out in the Classroom
In this interview, we speak with veteran Facing History educators about what it is like to be out in the workplace. Here we discuss some of the challenges and opportunities inherent in bringing your whole self to school as a LGBTQIA+ educator, how colleagues can support LGBTQIA+ teachers, and what inspires them to serve young people.
--
Facing History invites educators to use our lesson, "LGBTQ History and Why it Matters," in your physical or virtual classroom.