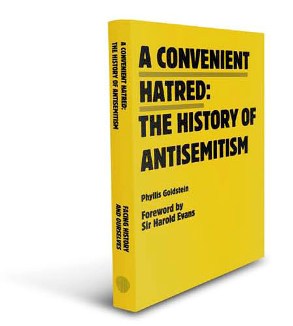 Later this month, Facing History will host "Un Odio Conveniente – La Historia del Antisemitismo," a free online workshop in Spanish on the history of antisemitism.
Read More
Topics: Online Tools, Professional Development, Antisemitism, International, Human Behavior, Human Rights, Teaching, Holocaust, Teaching Resources, History, Facing Technology
At Facing History and Ourselves, we value conversation—in classrooms, in our professional development for educators, and online. When you comment on Facing Today, you're engaging with our worldwide community of learners, so please take care that your contributions are constructive, civil,

and advance the conversation.