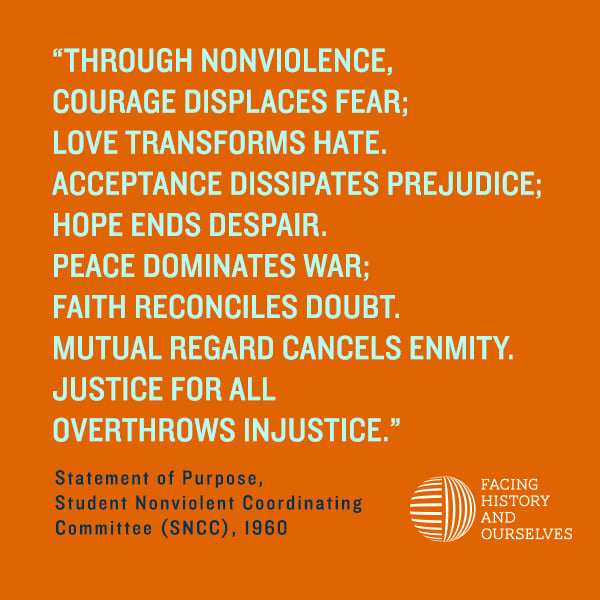 The news around the world has been grim recently. During times of conflict and difficulty, we look to history and remember the inspirational words from upstanders of the past—those who shared our goal of creating a better, more informed, and more thoughtful society.
Read More
Topics: Democracy, Choosing to Participate, Students, Human Rights, Facing History Resources, Schools, Teachers, Civil Rights, History
At Facing History and Ourselves, we value conversation—in classrooms, in our professional development for educators, and online. When you comment on Facing Today, you're engaging with our worldwide community of learners, so please take care that your contributions are constructive, civil,

and advance the conversation.